Gambling911.com has all your latest news as it pertains to legalized sports betting in Iowa.  First we take a quick look at some of the pros and cons.  As we have previously report, the biggest single impediment to Iowa's success is that on-site registration is required prior to placing a bet via one's mobile device until January 1, 2021.  The overall response towards Iowa sportsbook apps from the get-go have been mostly positive.
| | |
| --- | --- |
| Pros | Cons |
| *Wide selection of sportsbooks convenient to most major cities/towns (18 total) | *On-site registration required through December 2020 |
| *Mobile sports betting available | *No prop bets offered on in-game wagering when a matchup features an Iowa school |
| *Low operating taxes = More competitive product | *No betting on credit, no anonymous accounts |
| *Some great value observed early on | *Only those 21 and up can gamble |
| *Some of the books have gone all out and offer full service lounge, kiosks, more... | *Some of the books have limited space in which to lounge, watch games |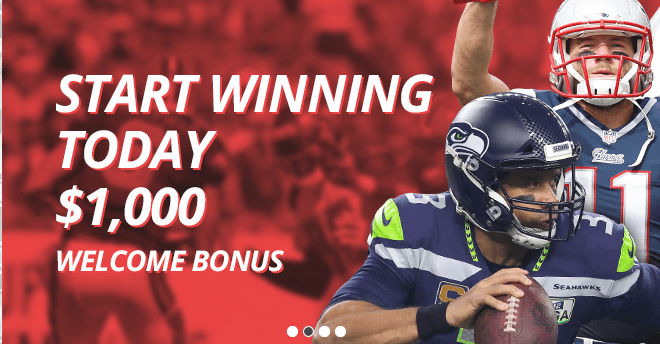 Iowa Gaming Association CEO Talks Sports Betting Success
(December 17, 2019) - Iowa Gaming Association CEO Wes Ehreche joined our friend Becky Liggero Fontana of CalvinAyre.com at the recent G2E Vegas to talk about the work that went into achieving the states' current success in the world of sports betting.
To date, the state's only real disadvantage is its requirement that individuals will first need to register an account on-site at one of the state's casinos.  With the Democratic Caucus coming up and thousands of folks flocking to Iowa, the in-state sports betting market is unlikely to capitalize.  Anyone can set up an account and bet while in Iowa regardless of residence.  Few will take the time to actually head to a casino to do so.
Iowa did steer clear of controversial league "integrity fees" thankfully.
"We were I think the eleventh state to legalize sports wagering in this past legislative session," Ehrecke noted. "It was a very in-depth, transparent effort. A lot of groups came in to want to oppose it, or add things to it. The major leagues tried to do integrity fees and a variety of things. But in the end we were very successful at having legislation that's considered model legislation around the country."
Whether Iowa will some day offer online casinos and poker remains to be seen.
"The idea of iGaming and other aspects, we haven't really broached that, and I'm not really sure what the appetite is for that," he admitted. "But at some point in time, as things are trending and things are emerging, I'm sure that discussion will come up and we'll be ready to address that with my members at that time."
Iowa $59.3 Million in Sports Bets in November
(December 13, 2019) - Net state taxes collected on the nearly $153 million wagering handle at 18 state-licensed casinos since the gambling activity was launched Aug. 15 stood at $1.105 million based on a tax rate of 6.75 percent, according to figures released by the Iowa Racing and Gaming Commission.
In November, Iowa placed more than $59.3 million bets either online or in person. The payout was $55.7 million.
Online sports wagering is offered at casinos in Altoona, Bettendorf, Burlington, Davenport, Dubuque, Larchwood, Osceola, Riverside and Waterloo.
New Rule Would Bar Iowa Regents From Betting on Their Teams
(November 5, 2019) - (Associated Press) - Members and employees of the governing board for Iowa's public universities could soon be barred from gambling on the college teams they help oversee.
A policy proposed by the Board of Regents would bar board members and staff from betting on games involving the Iowa Hawkeyes, the Iowa State Cyclones or the University of Northern Iowa Panthers.
The board will consider adopting the policy at its meeting next week in Cedar Falls.
A summary says the goal is to "remove any question of a potential conflict of interest" now that sports wagering has been legalized in Iowa.
The prohibition would apply to both in-state and out-of-state casinos and would also bar regents from providing any non-public information to others making bets. Fantasy sports contests would be excluded.
PointsBet Realizes 254% Growth
(October 25, 2019) - CEO Sam Swanell outlined mobile sportsbook launches in Iowa by the end of 2019 and in Indiana by the end of the NFL season at the company's annual meeting this week.
DraftKings Receives First Daily Fantasy Sports License in Iowa
(October 25, 2019) - DraftKings is the first operator of daily fantasy sports contests to receive its license in the state, Iowa Racing and Gaming Commission administrator Brian Ohorilko told the Register on Thursday.
"They can turn the lights on right away" if they so choose, Ohorilko said, noting that at times such final tests and checks on mobile technology can often be done in 24- or 36-hour windows.
DraftKings has not yet provided a timeline for when it seeks to enter the Iowa market.
"We are happy to confirm we have received our license to offer daily fantasy sports in Iowa after working collaboratively with the IRGC on this process and look forward to sports fans in the Hawkeye State experiencing our industry-leading fantasy products soon," said Timothy Dent, DraftKings' chief financial and compliance officer.
Google Adwords Now Allowed for Gambling in Five More US States
(October 23, 2019) - In addition to New Jersey, West Virginia and Nevada, Google will now begin permitting Adwords advertising of gambling-related companies in five more US states.   The world's largest search engine currently only allows bookmaking outsourcing companies (also known as Pay Per Head or bookie/agent software solutions) to utilize Google Adwords across the board throughout the US.  Read More Here
Iowa Casinos Launch Sports Betting
(August 15, 2019) - Six Iowa casinos began accepting bets on sporting events Thursday, making the state the 11th in the nation and first in the Midwest to allow such wagering.
Casinos in Altoona, Bettendorf, Osceola and Waterloo offered betting on-site and through a mobile app, while casinos in Burlington and Council Bluffs offered on-site betting only until their mobile systems are set up, said Brian Ohorilko, the Iowa Racing and Gaming administrator.
Two more casinos were close to final approval and were expected to be authorized to take bets soon, Ohorilko said. Eventually most of the state's 19 state-regulated casinos are expected to offer sports betting.  Read More Here
Iowa Looks to Sports Betting Wins to Collect Back Taxes, Child Support
(August 12, 2019) - A legislative committee has delayed a portion of new sports gambling rules that would allow the state to collect some the winnings of those who owe child support, back taxes or criminal debt.  Read More Here
More Information
Can I Bet on Bovada From Iowa?
Am I Able to Bet on the Draftkings Sportsbook App From Iowa?
Can I Bet on Draftkings App From Iowa?
Can I Play on Monkey Knife Fight From My State?
Can I Bet on Mybookie.ag From Iowa?
- Gilbert Horowitz, Gambling911.com