The Houston Texans vs. Detroit Lions line was Houston -3.  The line opened at -2.  Americas Bookie offers a generous welcome bonus (max bonus $1500).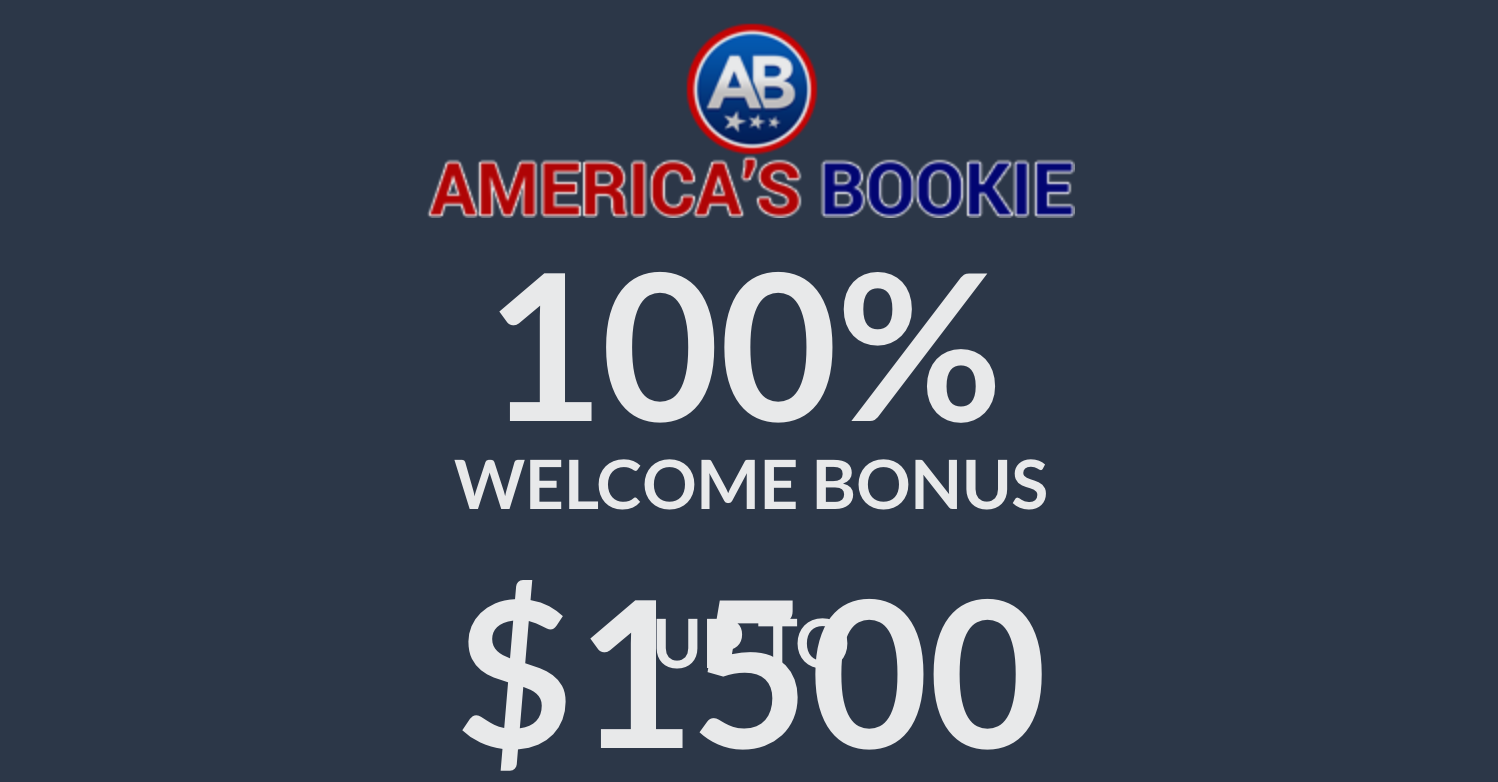 What to Consider Before Betting This Game
Lions on Downward Spiral But Could Still Be in the Hunt
The Lions have lost three of their last four games and needed a last-second field goal to beat Washington in Week 10.  Matthew Stafford, who is dealing with a thumb injury, passed for just 178 yards and was sacked five times. The running game was held to 40 yards on 17 carries.
Some of the Lions' issues on Sunday were injury-related. Their best wide receiver Kenny Golladay (hip) and top running back D'Andre Swift (concussion), were sidelined. Golladay didn't practice on Tuesday but Swift did on a limited basis, suggesting he's cleared the league's protocols.
A victory would put Detroit back in the hunt for a wild card.
This Game is a Bit of a Turkey
Unlike the Lions, the Texans aren't used to playing on Thanksgiving. Their lone appearance came in 2012, a 34-31 overtime victory against Detroit.
This is the first of three NFL Thanksgiving Day games.  It's probably the second most meaningful as a dreadful game follows with Washington vs. Dallas.  Both those teams have 3 wins each. The cream de la creme comes Thursday night when the Baltimore Ravens face off against the only undefeated team in the league, the Pittsburgh Steelers.
Sagarin Rating
Houston PK
Prop Bets
Texans @ Lions Thu, Nov 26, 2020 EST
| Rot | First Scoring Play | Moneyline |
| --- | --- | --- |
| 1007 | Texans TD     | +150 |
| 1008 | Texans FG     | +350 |
| 1009 | Texans Any Other Score     | +5000 |
| 1010 | Lions TD     | +180 |
| 1011 | Lions FG     | +350 |
| 1012 | Lions Any Other Score     | +5000 |
| Rot | Will there be a Defensive or Special Teams TD | Moneyline |
| --- | --- | --- |
| 1013 | Yes     | +200 |
| 1014 | No     | -250 |
| Rot | Total TDs in the Game | Moneyline |
| --- | --- | --- |
| 1015 | Over  5½  TDs | -130 |
| 1016 | Under  5½  TDs | Ev |
| Rot | Total FGs Scored in the Game | Moneyline |
| --- | --- | --- |
| 1017 | Over  3½  FGs | -120 |
| 1018 | Under  3½  FGs | -110 |
| Rot | Longest TD in the Game | Moneyline |
| --- | --- | --- |
| 1019 | Over  43½  Yards | -115 |
| 1020 | Under  43½  Yards | -115 |
| Rot | Shortest TD in the Game | Moneyline |
| --- | --- | --- |
| 1021 | Over  1½  Yards | -110 |
| 1022 | Under  1½  Yards | -120 |
| Rot | Longest FG Scored in the Game | Moneyline |
| --- | --- | --- |
| 1023 | Over  46½  Yards | -120 |
| 1024 | Under  46½  Yards | -110 |
| Rot | A Team to Score 3 Unanswered Times | Moneyline |
| --- | --- | --- |
| 1025 | Yes     | -250 |
| 1026 | No     | +200 |
| Rot | Team To Score Longest TD | Moneyline |
| --- | --- | --- |
| 1027 | Texans     | -130 |
| 1028 | Lions     | Ev |
| Rot | Team To Score Longest FG | Moneyline |
| --- | --- | --- |
| 1029 | Texans     | -115 |
| 1030 | Lions     | -115 |
| Rot | Team Scoring 1st Wins Game | Moneyline |
| --- | --- | --- |
| 1031 | Yes     | -155 |
| 1032 | No     | +125 |
| Rot | Team to Call 1st Timeout | Moneyline |
| --- | --- | --- |
| 1033 | Texans     | -115 |
| 1034 | Lions     | -115 |
| Rot | Double Result | Moneyline |
| --- | --- | --- |
| 1035 | Texans/Texans     | +120 |
| 1036 | Texans/Tie     | +3500 |
| 1037 | Texans/Lions     | +650 |
| 1038 | Tie/Texans     | +1400 |
| 1039 | Tie/Tie     | +4000 |
| 1040 | Tie/Lions     | +1500 |
| 1041 | Lions/Texans     | +550 |
| 1042 | Lions/Tie     | +3500 |
| 1043 | Lions/Lions     | +190 |
| Rot | Race To 10 Points | Moneyline |
| --- | --- | --- |
| 1044 | Texans     | -145 |
| 1045 | Lions     | -105 |
| 1046 | Neither     | +8000 |
| Rot | Will the Game go to Overtime | Moneyline |
| --- | --- | --- |
| 1047 | Yes     | +800 |
| 1048 | No     | -1800 |
| Rot | Highest Scoring Half | Moneyline |
| --- | --- | --- |
| 1049 | 1st Half     | -115 |
| 1050 | 2nd Half     | -120 |
| 1051 | Tie     | +1800 |
| Rot | Highest Scoring Quarter | Moneyline |
| --- | --- | --- |
| 1052 | 1st Quarter     | +500 |
| 1053 | 2nd Quarter     | +155 |
| 1054 | 3rd Quarter     | +425 |
| 1055 | 4th Quarter     | +190 |
| 1056 | Tie     | +800 |
| Rot | Winning Margin | Moneyline |
| --- | --- | --- |
| 1057 | Texans to win by 1-3 pts     | +550 |
| 1058 | Texans to win by 4-6 pts     | +800 |
| 1059 | Texans to win by 7-10 pts     | +600 |
| 1060 | Texans to win by 11-13 pts     | +1400 |
| 1061 | Texans to win by 14-17 pts     | +900 |
| 1062 | Texans to win by 18-21 pts     | +1200 |
| 1063 | Texans to win by 22 or more pts     | +500 |
| 1064 | Lions to win by 1-3 pts     | +750 |
| 1065 | Lions to win by 4-6 pts     | +110 |
| 1066 | Lions to win by 7-10 pts     | +800 |
| 1067 | Lions to win by 11-13 pts     | +2000 |
| 1068 | Lions to win by 14-17 pts     | +1400 |
| 1069 | Lions to win by 18-21 pts     | +1900 |
| 1070 | Lions to win by 22 or more pts     | +900 |
| Rot | Total Points Scored | Moneyline |
| --- | --- | --- |
| 1071 | 00-14 Points     | +9000 |
| 1072 | 15-21 Points     | +2800 |
| 1073 | 22-28 Points     | +1200 |
| 1074 | 29-35 Points     | +650 |
| 1075 | 36-42 Points     | +450 |
| 1076 | 43-49 Points     | +375 |
| 1077 | 50-56 Points     | +375 |
| 1078 | 57-63 Points     | +450 |
| 1079 | 64-70 Points     | +650 |
| 1080 | 71-77 Points     | +1000 |
| 1081 | 78 or More Points     | +900 |
| Rot | 1st Half Total TDs Scored | Moneyline |
| --- | --- | --- |
| 1082 | Over  2½  TDs | -150 |
| 1083 | Under  2½  TDs | +120 |
| Rot | 1st Half Total FGs Scored | Moneyline |
| --- | --- | --- |
| 1084 | Over  1½  FGs | -115 |
| 1085 | Under  1½  FGs | -115 |
| Rot | Score in Last 2 min of the 1st Half | Moneyline |
| --- | --- | --- |
| 1086 | Yes     | -350 |
| 1087 | No     | +250 |
| Rot | 1st Half Winning Margin | Moneyline |
| --- | --- | --- |
| 1088 | Texans to win by 1-3 pts     | +800 |
| 1089 | Texans to win by 4-6 pts     | +850 |
| 1090 | Texans to win by 7-9 pts     | +750 |
| 1091 | Texans to win by 10-12 pts     | +850 |
| 1092 | Texans to win by 13 or more pts     | +325 |
| 1093 | Lions to win by 1-3 pts     | +850 |
| 1094 | Lions to win by 4-6 pts     | +950 |
| 1095 | Lions to win by 7-9 pts     | +850 |
| 1096 | Lions to win by 10-12 pts     | +1100 |
| 1097 | Lions to win by 13 or more pts     | +550 |
| 1098 | Tie     | +850 |
| Rot | Will there be a Scoreless Quarter | Moneyline |
| --- | --- | --- |
| 1099 | Yes     | +325 |
| 1100 | No     | -450 |
| Rot | Any Team to Score 40+ Points | Moneyline |
| --- | --- | --- |
| 1101 | Yes     | +225 |
| 1102 | No     | -300 |
| Rot | Team to Score Last | Moneyline |
| --- | --- | --- |
| 1103 | Texans     | -125 |
| 1104 | Lions     | -105 |
| Rot | Team to Score Last Wins | Moneyline |
| --- | --- | --- |
| 1105 | Yes     | -175 |
| 1106 | No     | +145 |
- Ean Lamb, Gambling911.com