Hard Rock Launches Mobile Sportsbook......But For How Long?
Published on:
Nov/01/2021
The Seminole Hard Rock Casino has launched a mobile sports betting site Monday.  The news came as a complete surprise to just about everybody.....but could come back to bite them in the ass.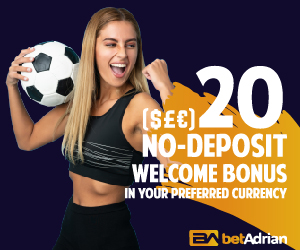 Current lawsuits could force the Seminoles to shutter the new site.
A lawsuit filed in Washington, D.C., by West Flagler Associates against Deb Haaland, Secretary of the U.S. Department of the Interior, will be heard this Friday, Nov. 5.
Daniel Wallach, principal at Wallach Legal, told Saturday Down South.
"Jumping the gun in advance of a federal court hearing (directed to that very issue) will likely not go over well with the federal district court judge, particularly after it was represented in court papers that the launch would not be before November 15. That may prove to be another unforced error. We'll see on Friday," he said.
Florida voters must approve of any gambling expansion in the Sunshine State.
The Seminoles claim that because the bets are taking place on servers hosted on tribal land, this would not be considered a form of expansion.  But the US federal government has previously indicted a sportsbook owner that made a similar claim.  Jay Cohen, founder of World Sports Exchange, lost his case and was sentenced to nearly two years in prison for taking bets from US citizens claiming that the wagers were placed on a server in Antigua.
Should the Seminoles be permitted to continue taking bets without voter approval, this opens the floodgates for offshore sportsbooks and local bookies to operate with absolute impunity.
- Gilbert Horowitz, Gambling911.com