A news conference held by four GOP lawmakers to counter a House Select Committee to Investigate the January 6th Attack on the U.S. Capitol was cut short when angry protestors gathered behind the lawmakers.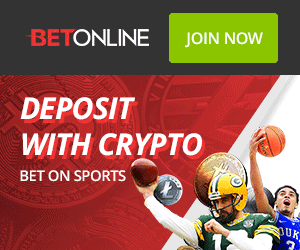 The coalition of lawmakers, led by Reps. Marjorie Taylor Greene (Ga.), Matt Gaetz (Fla.), Louie Gohmert (Texas) and Paul Gosar (Ariz.), were holding a news conference outside the DOJ to protest the treatment of individuals arrested in connection to the attack.
Optimal version: https://t.co/gwzIcP4bwx

— SadNationalist (@SadNationalist) July 27, 2021
Much of the focus of the counterprotest was on Florida Congressman Matt Gaetz.  The 39-year-old is accused of sex trafficking with one of the alleged victims a minor at the time.  Gaetz has denied any wrongdoing.  The viral video shows one woman chasing Gaetz to a waiting vehicle, repeatedly asking "Are you a paedophile?".
Oddsmakers continue to offer betting on the Congressman's fate in light of a DOJ investigation.
Gaetz's future sister-in-law ripped into the embattled Florida Congressman, calling him 'weird' and 'creepy' amid the sex trafficking probe.
Roxanne Luckey – the 20-year-old sister of Gaetz's fiancée, 26-year-old Ginger Luckey – posted a series of damning TikTok videos recently.
Roxanne said she spent last summer in D.C. working as an intern.
"As someone who has personally experienced a ton of creepy old politician men hitting on me when I was underage, and experiencing sexual assault at that age by people of power, it's very disheartening," she said. "And I have zero tolerance [for] people like him."
Luckey went on to allege that Gaetz tried to set her up last summer with his much-older friend, who she said was "around Matt's age, had a kid, had been divorced." She was 19 at the time.
She claims Matt said to her, "When you break up with your boyfriend, let me know so you can have a real man."
Gambling911.com continues to monitor this story closely.
California Voters Split on Newsom Recall
A UC Berkeley Institute of Governmental Studies/Los Angeles Times survey released on Tuesday has conservative talk radio host Larry Elder as the current front-runner among the nearly four dozen candidates running to replace California Democrat Governor Gavin Newsom, should he be recalled.
Oddsmakers were right about the Newsom recall.  They listed the odds of the recall happening at -300.  But that's as far as they were willing to go.
Forty-seven percent of likely California voters questioned in the poll said they supported recalling Newsom, with 50% opposed.
Support for recalling the governor among registered voters drops to 36%, with 51% supporting keeping Newsom in office.
Republicans only account for roughly a quarter of all registered voters in California, though they appear more motivated to cast their votes in the September 14 election.
This all but ensures Newsom is a "lock" to remain in office.
The recall initiative was launched in June 2020 over claims the governor mishandled the state's response to the coronavirus pandemic primarily through some of the nation's most stringent lockdowns.
But the Republican with the second shortest odds after former US President Donald Trump to win the Republican nomination for President in 2024, Florida Governor Ron DeSantis, may be suffering a bit of a backlash due to a recent surge in Covid cases in the Sunshine State.
As of Tuesday, the CDC reports that 66 out of 67 Florida counties report 'high levels' of COVID transmissions.  They also noted that Florida currently leads the country in new infections, accounting for about one-in-five new cases in the U.S.
DeSantis gained momentum for his willingness to keep Florida open during much of the pandemic, while daily case and death rates were on par with states like California that enforced stringent lockdowns.
Republican Nominee for the 2024 Election
Donald Trump Sr.+200
Ron DeSantis+400
Nikki Haley+700
Mike Pence+1800
Ivanka Trump+2000
Josh Hawley+2000
Mike Pompeo+2000
- Gilbert Horowitz, Gambling911.com