Attorneys for the U.S. Department of the Interior claim the Florida Seminoles do have the right to offer mobile sports betting despite wagers taking place off of tribal land.  Florida law calls for a voter referendum to approve any gambling expansion in the Sunshine State while there is already federal precedence regarding bet placement, and it does not favor the server argument presented by the Seminoles.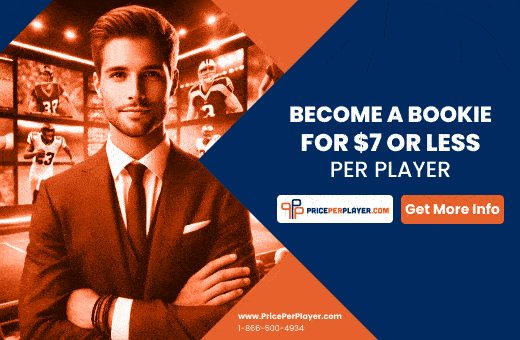 The U.S. Department of the Interior provided the Court with a 33-page document stating its case after the judge called out its attorneys for being woefully ill-prepared.  U.S. District Court Judge Dabney L. Friedrich is likely to make her ruling as early as Monday.
Florida's 30-year gaming compact granted the Seminole Tribe exclusive rights to online sports betting while keeping out the likes of FanDuel and DraftKings.  Those two companies are petitioning Florida residents to support a new voter referendum that would allow their entry into the market.  The Seminoles meanwhile have bombarded the airwaves with ads encouraging residents not to sign said petitions.
In 2020, a federal court convicted Jay Cohen of running an offshore sportsbook and taking wagers from U.S. citizens.  Cohen argued that bets were not taking place on U.S. soil but rather on servers housed in Antigua.  That Caribbean nation licensed sports betting businesses including Cohen's World Sports Exchange.  Cohen was ultimately sentenced to nearly two years in prison.  The Seminole Tribe in Florida is now echoing the same claim.  They contend that all bets will be placed on servers hosted on tribal land even though the individual bettor could be a few hundred miles away in Pensacola. 
From SaturdayDownSouth:
"Federal Defendants agree that under federal law, the location of the bettor determines where the bet is placed, and thus federal law as to the location of the better cannot be changed or altered through a tribal-state compact. Accordingly, if a bet is placed within Florida, but outside the confines of the Tribe's Indian lands, the bet occurs outside of Indian lands and must be authorized by state law, rather than IGRA," the defendants argue in the briefing.
The state and tribe are free to decide where the gaming occurs for state or tribal law purposes. IGRA permits the tribe and the state to allocate jurisdiction and regulatory authority over gaming activity addressed in the compact consistent with federal law, the defendants argued in the briefing.
"Plaintiffs construe the provision of the Compact stating that online sports wagers are 'deemed' to occur on the Tribe's Indian lands as a 'legal fiction' that unlawfully authorizes the placement of online sports wagers in Florida off of those lands. This characterization reflects a misunderstanding of the Compact, as well as compacting generally between tribes and states," the defendants wrote.
A favorable ruling for the Seminoles would bode well for offshore sportsbook operators, who have long sided with the idea that bets are taking place where a server is located.
- Gilbert Horowitz, Gambling911.com