Find New York Mets Futures Bets as of April 19, 2022
Published on:
Apr/19/2022
Don't look now but the New York Mets are on fire to start the new season off.  Of course, this might not last.  Now might be the best time to place those Mets future bets to win the 2022 World Series though.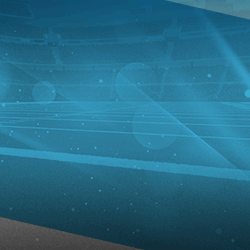 What Are The Mets Current Odds to Win the 2022 World Series?
The Mets did not stumble into this season as underdogs.  As of April 19, 2022, these Mets would pay out $1200 on a $100 bet should they be crowned the champions.
The Mets are built to win now, Athlon Sports suggested ahead of this season.
This is an older roster, but the Mets hope to follow the San Francisco Giants' 2021 example of getting the most out of talented veterans by having enough depth to spread around the workload. Anything less than a deep run into October would be a massive letdown in Flushing.
How Good Are These Mets?
The "Steal of the Offseason Award" does not go to Max Sherzer.  He had to receive the largest AAV deal in the history of the game.  In other words, it took quite a bit of work and sacrifice to land Sherzer.
The real steal is none other than Chasen Shreve, the lone lefty in the bullpen, this according to FanSided's Tim Boyle.

Chasen Shreve (pictured above) was formerly a member of the Pirates
Not an exceptional strikeout pitcher, he is getting strike three calls regularly and doing it with the bases empty, Boyle notes.
He's also a desperately needed lefty the Mets were lacking.
How Profitable Have the Mets Been for Sports Bettors?
Up to now gamblers betting $100 on dogs and the favorite price would have realized around a $300 profit or $3000 betting a grand each game played thus far.
The Mets also managed to rout Arizona in Game 3 of their April 15-17 series.  The Mets were 15-2 vs. the Diamondbacks ahead of this series.  You'd have wagered $521 on this series to walk away with a $100 profit.
Against Philadelphia the series prior you would have bet $347 to realize a just shy of a $100 profit.
And versus Washington you would be up $200 having wagered $523.
All in all, each of the three series thus far have been profitable for the Mets.
Some Hot Stats
New York went deep four times in its home opener for the first time. They have seven steals through eight games.  By comparison, they didn't reach seven stolen bases last year until their 29th game on May 8.
- Dan Shapiro, Gambling911.com