Sunday morning, San Jose Sharks player Evander Kane issued a statement denying he has ever gambled on hockey games.  This follows allegations from his wife claiming he was placing bets on games, including those featuring the Sharks, with a local bookmaker.  This resulted in the National Hockey League and Sharks organization each issuing statements.  The NHL promised a probe into the matter.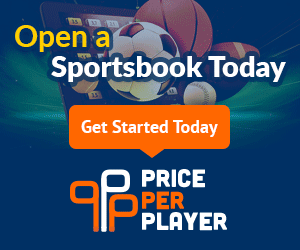 August 1, 2021
Kane starts his statement out by insisting these are FALSE allegations and that his wife will soon be his EX.
"I have NEVER gambled/bet on Hockey, NEVER gambled/bet on a Sharks game, NEVER gambled/bet on any of my games and NEVER thrown a hockey game,'' Kane wrote on Twitter. "The facts are I personally had my best season of the my career last year and was the most consistent I've been throughout any season, I'm proud of that. I love the game of Hockey and would never do any of what was alleged. I look forward to cooperating fully with the league's investigation, having my name cleared and looking forward to this upcoming season."
His soon-to-be-ex, Anna Kane, posted the allegations to her Instagram account.
"How does the NHL let a compulsive gambling addict still play when he's obviously throwing games to win money? Hmm maybe someone needs to address this."
She added: "Can someone ask [commissioner] Gary Bettman how they let a player gamble on his own games? Bet and win with bookies on his own games?"
In a separate story post, Anna Kane accused her husband of spending lavishly partying in Europe while asking her to sell her wedding ring to survive and wrote about not being able to afford baby formula for their child.
"I love my daughter,'' he wrote. "I will and always have taken care of my daughter in every way possible. I have always made sure her mother has had everything she's needed and more. I have tried to de-escalate our divorce issues and be as civil and calm as anyone in this position could. I have tried to set up FaceTime calls but not every day as I would like to because of being restricted by her mom. She has refused me to see her and had unfortunately tried to use my daughter as leverage. I will continue to always take care of my family, that goes without question.''
Kane is a 12-year veteran of the NHL who turns 30 on Monday. 
He does have a gambling past. 
In 2019, a Las Vegas casino sued Kane for allegedly failing to pay a $500,000 gambling debt. 
He filed for bankruptcy back in January, listing debt of nearly $27 million.
- Jagajeet Chiba, Gambling911.com