The SEC joins the party this week and there were plenty of bloated lines.  That hasn't stopped folks from backing the likes of Alabama at -27.5.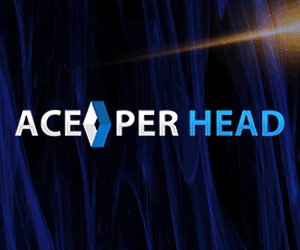 *6 weeks free trial - test drive - best in the biz
*Deposit with Bitcoin - They'll double it!
*Get your own domain, customized website, logo
*Switch in under an hour, earn mrore $$ for doing so
*Odds featured on DonBest.com
*Thousands of betting options daily + live in-play
*Easy and discreet payment options include gift cards
*Walmart gift cards also accepted


Start Earning Money From Your Sheet Here
Early point-spread splits @FDSportsbook:

Alabama (-27.5, 55.5) at Missouri: 87% of bets, 94% of money on the Tide.

FSU at Miami (-10.5, 53.5): 78% of bets, 71% of money on the Canes.

Florida (-13.5, 56.5) at Ole Miss: 55% of bets on Gators, 52% of money on the Rebels.

— David Payne Purdum (@DavidPurdum) September 24, 2020
Not only were the Crimson Tide seeing 87% of the bets on the spread, nearly all the moneyline action was on Alabama as well.
The price?  -2487! 
This means you have to bet $2487 to win $100.
Date Time
#
Team
Spread
Total
Money Line
NCAA FOOTBALL - Sep 24
09/24/2020
417
UAB
-7EV
o46-110
-255
16:30:00
418
SOUTH ALABAMA
+7-120
u46-110
+215
NCAA FOOTBALL - Sep 25
WRITE-IN GAME
09/25/2020
455
MIDDLE TENN STATE
+7-115
o60½-110
+210
17:00:00
456
TEXAS SAN ANTONIO
-7-105
u60½-110
-250
NCAA FOOTBALL - Sep 26
09/26/2020
389
CENTRAL FLORIDA
-27-110
o77-110
 
09:00:00
390
EAST CAROLINA
+27-110
u77-110
 
09/26/2020
391
GEORGIA STATE
-3-105
o58-110
-145
09:00:00
392
CHARLOTTE
+3-115
u58-110
+125
09/26/2020
395
FLORIDA STATE
+11-110
o53½-110
+320
16:30:00
396
MIAMI FLORIDA
-11-110
u53½-110
-405
09/26/2020
397
GEORGIA TECH
-8-110
o52½-105
-310
09:00:00
398
SYRACUSE
+8-110
u52½-115
+250
09/26/2020
401
LOUISVILLE
+3-110
o55½-110
+125
09:00:00
402
PITTSBURGH
-3-110
u55½-110
-145
09/26/2020
405
TENNESSEE
-3½-115
o44-110
-168
16:30:00
406
SOUTH CAROLINA
+3½-105
u44-110
+148
09/26/2020
407
KANSAS
+17½-110
o62½-110
 
16:30:00
408
BAYLOR
-17½-110
u62½-110
 
09/26/2020
409
TROY
+14-110
o60½-110
+425
19:15:00
410
BYU
-14-110
u60½-110
-575
09/26/2020
411
ALABAMA
-28-110
o56-110
 
16:00:00
412
MISSOURI
+28-110
u56-110
 
09/26/2020
415
WEST VIRGINIA
+7-110
o51½-110
+210
12:30:00
416
OKLAHOMA STATE
-7-110
u51½-110
-250
09/26/2020
419
FLORIDA
-14-110
o57-110
-570
09:00:00
420
MISSISSIPPI
+14-110
u57-110
+420
09/26/2020
421
GEORGIA SOUTHERN
+11½-110
o51-110
+358
09:00:00
422
UL LAFAYETTE
-11½-110
u51-110
-458
09/26/2020
423
KANSAS STATE
+28-110
o60½-105
 
09:00:00
424
OKLAHOMA
-28-110
u60½-115
 
09/26/2020
425
GEORGIA
-27½-110
o52½-110
 
13:00:00
426
ARKANSAS
+27½-110
u52½-110
 
09/26/2020
427
TEXAS
-18-110
o70½-110
 
12:30:00
428
TEXAS TECH
+18-110
u70½-110
 
09/26/2020
431
IOWA STATE
-2½-110
o44½-110
-140
10:30:00
432
TCU
+2½-110
u44½-110
+120
09/26/2020
433
MISSISSIPPI STATE
+16½-110
o57½-110
 
12:30:00
434
LSU
-16½-110
u57½-110
 
09/26/2020
435
VANDERBILT
+30½-110
o46-110
 
16:30:00
436
TEXAS A&M
-30½-110
u46-110
 
09/26/2020
437
KENTUCKY
+7½-110
o49½-110
+245
09:00:00
438
AUBURN
-7½-110
u49½-110
-305
09/26/2020
441
FLORIDA INTERNATIONAL
+7-110
o59-110
+220
10:00:00
442
LIBERTY
-7-110
u59-110
-260
09/26/2020
443
TULANE
-3½-110
o54½-110
-168
11:30:00
444
SOUTHERN MISS
+3½-110
u54½-110
+148
WRITE-IN GAMES
09/26/2020
445
ARMY
+13½-110
o45-110
+405
12:30:00
446
CINCINNATI
-13½-110
u45-110
-555
09/26/2020
447
UTEP
+10-110
o48½-110
+290
12:30:00
448
UL MONROE
-10-110
u48½-110
-350
09/26/2020
449
DUKE
+5½-110
o46-110
+175
13:00:00
450
VIRGINIA
-5½-110
u46-110
-210
09/26/2020
451
TEXAS STATE
+17½-110
o58-110
 
15:00:00
452
BOSTON COLLEGE
-17½-110
u58-110
 
09/26/2020
453
NC STATE
+6½-105
o56-110
+215
17:00:00
454
VIRGINIA TECH
-6½-115
u56-110
-255
- Don Shapiro, Gambling911.com