DraftKings NFTs: Fix Them or Drop Them
Published on:
Aug/24/2021
DraftKings recently introduced NFTs or Non-Fungible Tokens to its platform. This has been in cooperation with Tom Brady's Autograph platform.  The concept went live two weeks ago.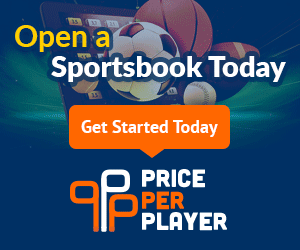 NFTs Explained
A non-fungible token (NFT) is a unit of data stored on a digital ledger, called a blockchain, that certifies a digital asset to be unique and therefore not interchangeable.  Think a work of art such as a painting.
Those interested in obtaining one of the DraftKings NFTs may think more in terms of unique MLB player cards.
Mitchell Clarke of The Verge explains:
A one-of-a-kind trading card, however, is non-fungible. If you traded it for a different card, you'd have something completely different. You gave up a Squirtle, and got a 1909 T206 Honus Wagner, which StadiumTalk calls "the Mona Lisa of baseball cards." (I'll take their word for it.)
Recap of the DraftKings NFT Mess
Jeff Edelstein of USBets claims that there are some customers gaming the system through abuse of these NFTs. 
Case in point, after snagging all five Brady NFTs — worth $3,250 at the time of purchase — a player with the handle SweetBabyNicco was able to turn around and sell them for over $76,000.
This week, Edelstein wrote an open letter to DraftKings urging them to fix the NFT problem or eliminate them altogether.
Per USBets.com:
On Aug. 11, DraftKings Marketplace debuted and it was glorious. Easy to use, easy to get your money in and out, easy to buy and sell. A rousing, rousing success. Except for one minor issue, which I noted: You could join as many waiting rooms as you had browsers available, which meant you would be given an equal amount of places in line. I tried this gambit, and it worked. The downside to this is you had to have eyes on all the browsers, or else you'd lose your chance to purchase a Tom Brady NFT, which is currently selling for anywhere from 9X to 20X the original price.

On Aug. 13, DraftKings Marketplace released a quintet of Tom Brady autographed NFTs, and someone managed to get all five. There were more than 20,000 users in the queue, and the NFTs were numbered to 100 (twice), 50, 25, and 12. Clearly, the odds of getting all five were astronomical, bordering on "come on." Best guess? Someone figured out a way to use a bot to wait in a ton of lines. But, who knows? Bottom line, there was a major issue.

On the following Monday, DraftKings issued a press release, promising, in part, "We have identified that some people were able to join into the queue more than once, which gave them extra chances to get access to buy an NFT before they sold out. We are committed to ensuring that our marketplace offers a best-in-class experience for everyone who wishes to buy an NFT on DraftKings Marketplace and will take steps to limit the ability to join the queue more than once before our next drop." Note there was no "promise" to fix this; just a "we will take steps."

On Aug. 18, those steps seemed to have been taken. There was a terms and conditions box you had to check to gain entry into the marketplace, you had to do the "I'm not a robot and to prove it I will now click boxes that contain fire hydrants" thing, and, most notably, no matter how many waiting rooms you joined, you were given only one place in line. Seemed like the problem was solved. There were no reports of people getting around the system for the drop that day of non-autographed Wayne Gretzky NFTs.

On Aug. 20, DraftKings released Gretzky-autographed NFTs, and … the problem happened again. This time, no one got all five, but six users managed to get three. Odds for this to happen are not quite as astronomical, but still, it's pretty darn improbable.
DraftKings Acknowledges The Issue
For his part, Edelstein will still go after a chance at obtaining NFTs like those of Naomi Osaka.  The idea that "the game is rigged" does "take a lot of the joy out of the chase", he says.
DraftKings on Monday did acknowledge the issue. They are vowing to prevent such improprieties from occurring again.
"We are extremely grateful to everyone who joined us on DraftKings Marketplace for our first ever NFT drop this week," the statement from the company read. "It was a tremendous success and this new technology was a first step in making digital collectables accessible to millions of consumers. We have identified that some people were able to join into the queue more than once, which gave them extra chances to get access to buy an NFT before they sold out. We are committed to ensuring that our marketplace offers a best-in-class experience for everyone who wishes to buy an NFT on DraftKings Marketplace and will take steps to limit the ability to join the queue more than once before our next drop."
- Gilbert Horowitz, Gambling911.com