Disney to Offer Sports Betting?
Published on:
Aug/16/2022
During last week's financials results conference call, Disney CEO Bob Chapek discretely hinted that Disney is looking to expand its diverse product portfolio into sports betting, without offering too much in the way of any detail.  This, after all, is a company that released its first PG rated film in 1979 (The Black Hole) after decades of G-rated movies.  Famously squeaky clean Disney has never released an R-rated movie under its own brand.   It does so now through various subsidiary studios like Fox.  This begs the question: Is Mickey Mouse finally coming full circle to the dark side by getting in bed with gambling?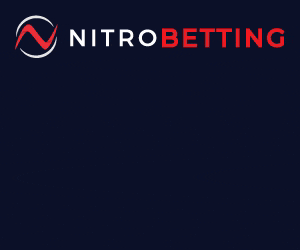 The Walt Disney Company reported revenue of $21.5 billion for the third fiscal quarter ending on July 2, 2022. This marked a 26% increase compared to the $17 billion revenue reported for the same period in 2021. 
But there is more money to be had.  Other media enterprises continue to delve head first into the world of sports betting.  Looking for news from the Newark Star Ledger?  The odds are good you'll first encounter affiliate sportsbook promo codes.  It's your lucky day.  Forget that a N.J. man wanted to hire hitman to kill a 13-year-old girl or that a Jersey Shore beach closed due to sinkholes in the sand.  Who cares about stuff like that when you can have a free play at DraftKings?
Mickey Mouse wants his sports betting cut too.  And, quite frankly, who could blame him?

Disney of course owns ESPN, so Mickey won't have to do the bidding when it comes to any foray into the world of sports gambling.  Nevertheless, the Disney-ESPN-Sports-Betting relationship may be deemed as too close for comfort beyond just the foreplay stages we see now, especially for parents who don't gamble and do not want their small children exposed to the activity. 
Activist investor Daniel Loeb's Third Point hedge fund wants Disney to get more involved in sports betting.  More specifically, he wants ESPN spun off.
"Employees of ESPN could be compensated in a security directly tied to their performance," wrote Loeb in the letter. "ESPN would have greater flexibility to pursue business initiatives that may be more difficult as part of Disney, such as sports betting."
Chapek has insisted that a deeper move by the company into sports wagering isn't likely to damage its iconic brand.
- Jagajeet Chiba, Gambling911.com