Delaware-Towson Basketball Game Suspended Due to Players Slipping on the Floor?
Published on:
Jan/27/2022
The Delaware vs. Towson Men's Basketball game was suspended Thursday night due to 'unsafe conditions' at Towson.  Those who had gambled on this game were wondering what might happen to their bets.
The game was cancelled early in the second half due to issues with the court. Delaware lead Towson 38-29. The game will continue from this point at a time to be decided in the future.
What Happens to My Bet If Game is Suspended or Postponed
Delaware forward Dylan Painter was assisted by teammate Jameer Nelson, Jr. after falling in the first half.  Painter did not return to the game and was using crutches after the game.
Anyone ever heard of something like this?

Tonight's Delaware vs. Towson basketball game was stopped due to "unsafe court conditions." Players kept slipping.

The game will resume another time with Delaware leading 38-29 with 18:42 remaining.

pic.twitter.com/c6D6hIGGd1

— Pickswise (@Pickswise) January 28, 2022
Delaware's Ebby Asamoah also slipped and fell during the  bizarre game. He was fitted with a walking boot.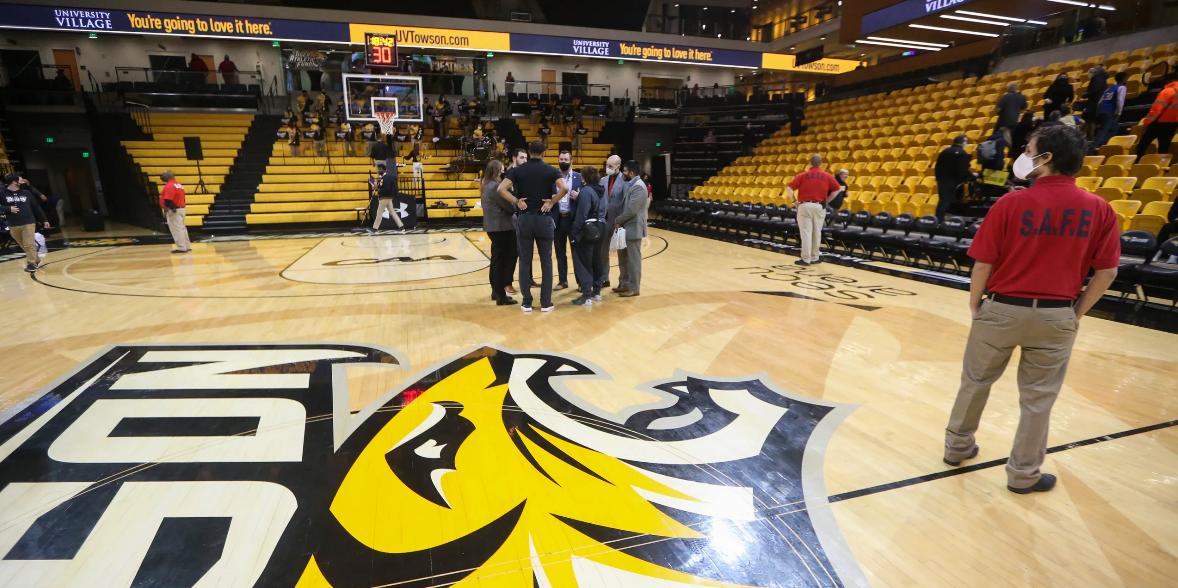 18:42 remained in the game at the time it was suspended.
- Mary Montgomery, Gambling911.com