Cristiano Ronaldo Cast Did Not Get in the Way of Sex With Niki Ghazian
Published on:
Jul/27/2008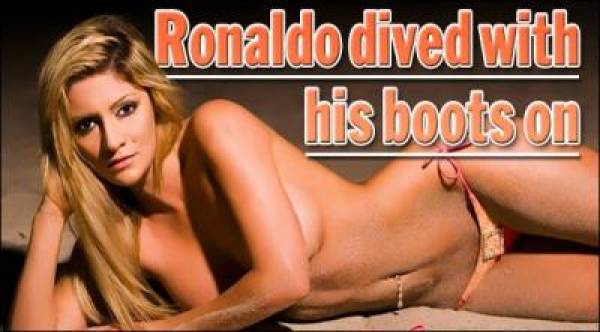 Why let a little cast get in the way of snogging with sexy Niki Ghazian?  Certainly not footballer Cristiano Ronaldo.
I'd be lying if I said the boot didn't get in the way," Ghazian told the News of the World Sunday—but the rest of his his body was incredible. He really took my breath away.
"He didn't want to put any weight on his right leg, so he stayed on the bed resting his ankle while I moved around. It was the most amazing night ever."
The News of the World writes that "although the mahogany-tanned winker's famous silky moves were seriously hampered by the protective rubber cast he has to wear—he still managed to dive in whole-heartedly and give a match-winning performance."
Swimwear model Niki, 24, said: "It was restricted—but we made the best of a bad job and when you are in bed with the world's most gorgeous man you'll forgive him anything."
Ghazian has been talking nonstop since her alleged romp with Ronaldo.
The model who has been featured in FHM magazine twice and was one of Maxim magazine's Hometown Hotties, hooked up with Cristiano Ronaldo while he was in town for the ESPY awards.
The 26-year-old Los Angeles native kisses and tells in an interview with thedirty.com, confirming that she did indeed sleep with soccer's #1 hottie.
Niki also confirms reports that Paris Hilton was snubbed by Ronaldo, claiming the soccer stud likes "curvy girls with tone" and thinks Paris is "gross."
----
Alistair Prescott, Gambling911.com