Cristiano Ronaldo: Not Where He's Heading, But Who is He Bedding?
Published on:
Jul/20/2008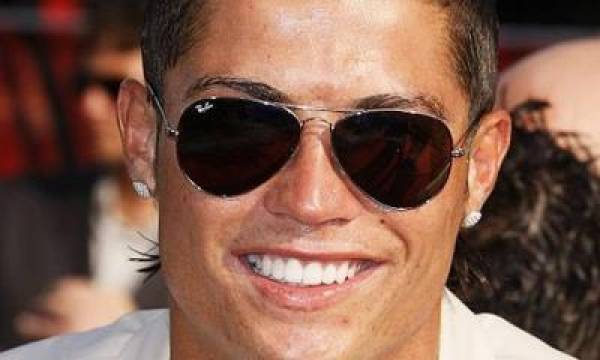 Cristiano Ronaldo, considered among the greatest players today though not among the top 5 highest paid, said in an interview on Sunday that "Only God knows his future" implying it was still up in the air as to whether he would be staying put at Manchester United or moving on to Real Madrid.
Ronaldo, who is on holiday in Los Angeles, was interviewed for the first time since the Manchester United manager revealed details of their meeting in Portugal last week, the Telegraph reported.He gave no backing to Ferguson's assertion that "Ronaldo will be a Manchester United player next season".
Instead, in comments that would have been greeted with exasperation by United officials in South Africa, Ronaldo again refused to commit himself to the remaining four years of his United contract.
"I have had hundreds of questions about Manchester United and Real Madrid," Ronaldo said. "What do you want me to say? That I am staying or that I am going? I don't know about the future - only God knows that. Great players are always hunted by great clubs, it is a normal situation. I want to be happy regardless of where I play. I can be happy anywhere if I am with people I like or if I am motivated."
Real Madrid is said to be dangling a cool 85 million euro (£68 million) in Ronaldo's face.
All the talk Sunday was not where Cristiano Ronaldo was heading but rather who he might be bedding.
Crocked Cristiano Ronaldo proved he's still a fast mover - by partying with a stunning actress in his hotel room at 2am yesterday, reported The London Mirror.
The ankle op star, 23, spent the day flirting and frolicking with women in Los Angeles before heading off alone with one - a week after dumping sweetheart Nereida Gallardo.
But Gallardo has denied the two broke up.
'I don't know where this story has come from,' she told the Daily Mirror just this week.  'I have spoken to him today, as always.'
-----
Alistair Prescott, Gambling911.com
Originally published July 20, 2008 9:57 pm EST