Titans line moves from -3 to -5

Nick Chubb and Kareem Hunt present biggest defensive challenge for Titans yet

Browns look to prove they can beat a good team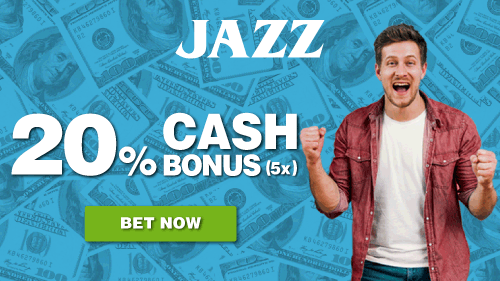 The Tennessee Titans opened as a -3 favorite against the Cleveland Browns.  That line has moved to -5.  Spread action was relatively balanced with the backing slightly going the Browns way on both the spread and moneyline.
Both the Titans and Browns are strong Playoff contenders.
Turron Davenport of ESPN writes that Nick Chubb and Kareem Hunt present the biggest challenge yet to the Titans' defense.
When the Titans met the Browns last year, Tennessee held Chubb to 75 yards in its 43-13 win in the season opener. This year's version of the Browns' rushing attack will be different when the teams face off here on Sunday (1 p.m. ET, CBS).
In addition to Chubb, the Browns have 2017 rushing champ Kareem Hunt. Both players have a shot to reach 1,000 yards this season, even though Chubb missed four games with a knee injury. Having grown up as a Browns fan in Ohio, Titans coach Mike Vrabel has to figure out how to stop a modern-day version of the Kevin Mack and Earnest Byner duo that tag-teamed opposing defenses for the Browns in the 1980s.
The Browns have been winning, but just barely, and mostly against bad teams.  Regardless, they have managed to go to 8-3 -- their best record through 11 games since 1994.
The tide has turned for the Tennessee Titans in the playoff hunt -- punctuated by their 45-26 win over the Indianapolis Colts on Sunday that put them alone in first place.
According to ESPN's Football Power Index (FPI), the Titans have a 96.7% chance of making the playoffs and an 88% chance of winning the AFC South.
Prop Bets
Browns @ Titans Sun, Dec 06, 2020 EST
| Rot | Baker Mayfield (CLE) Total Completions | Moneyline |
| --- | --- | --- |
| 701 | Over  18½  Completions | -145 |
| 702 | Under  18½  Completions | +115 |
| Rot | Baker Mayfield (CLE) Total Passing Yards | Moneyline |
| --- | --- | --- |
| 703 | Over  227½  Passing Yards | -105 |
| 704 | Under  227½  Passing Yards | -125 |
| Rot | Baker Mayfield (CLE) Total Touchdown Passes | Moneyline |
| --- | --- | --- |
| 705 | Over  1½  TD Passes | +120 |
| 706 | Under  1½  TD Passes | -150 |
| Rot | Nick Chubb (CLE) Total Rushing Yards | Moneyline |
| --- | --- | --- |
| 709 | Over  88½  Rushing Yards | -105 |
| 710 | Under  88½  Rushing Yards | -125 |
| Rot | Kareem Hunt (CLE) Total Rushing Yards | Moneyline |
| --- | --- | --- |
| 711 | Over  52½  Rushing Yards | -115 |
| 712 | Under  52½  Rushing Yards | -115 |
| Rot | Kareem Hunt (CLE) Total Receptions | Moneyline |
| --- | --- | --- |
| 713 | Over  2½  Receptions | +105 |
| 714 | Under  2½  Receptions | -135 |
| Rot | Kareem Hunt (CLE) Total Receiving Yards | Moneyline |
| --- | --- | --- |
| 715 | Over  17½  Receiving Yards | -105 |
| 716 | Under  17½  Receiving Yards | -125 |
| Rot | Kareem Hunt (CLE) Total Rushing + Receiving Yards | Moneyline |
| --- | --- | --- |
| 717 | Over  70½  Rush + Rec Yards | -115 |
| 718 | Under  70½  Rush + Rec Yards | -115 |
| Rot | Jarvis Landry (CLE) Total Receptions | Moneyline |
| --- | --- | --- |
| 719 | Over  4½  Receptions | -105 |
| 720 | Under  4½  Receptions | -125 |
| Rot | Jarvis Landry (CLE) Total Receiving Yards | Moneyline |
| --- | --- | --- |
| 721 | Over  60½  Receiving Yards | -115 |
| 722 | Under  60½  Receiving Yards | -115 |
| Rot | Austin Hooper (CLE) Total Receptions | Moneyline |
| --- | --- | --- |
| 723 | Over  2½  Receptions | -165 |
| 724 | Under  2½  Receptions | +135 |
| Rot | Austin Hooper (CLE) Total Receiving Yards | Moneyline |
| --- | --- | --- |
| 725 | Over  29½  Receiving Yards | -115 |
| 726 | Under  29½  Receiving Yards | -115 |
| Rot | Ryan Tannehill (TEN) Total Completions | Moneyline |
| --- | --- | --- |
| 801 | Over  20½  Completions | -115 |
| 802 | Under  20½  Completions | -115 |
| Rot | Ryan Tannehill (TEN) Total Passing Yards | Moneyline |
| --- | --- | --- |
| 803 | Over  245½  Passing Yards | -115 |
| 804 | Under  245½  Passing Yards | -115 |
| Rot | Ryan Tannehill (TEN) Total Touchdown Passes | Moneyline |
| --- | --- | --- |
| 805 | Over  1½  TD Passes | -160 |
| 806 | Under  1½  TD Passes | +130 |
| Rot | Derrick Henry (TEN) Total Rushing Yards | Moneyline |
| --- | --- | --- |
| 809 | Over  105½  Rushing Yards | -115 |
| 810 | Under  105½  Rushing Yards | -115 |
| Rot | A.J. Brown (TEN) Total Receptions | Moneyline |
| --- | --- | --- |
| 811 | Over  5½  Receptions | +130 |
| 812 | Under  5½  Receptions | -160 |
| Rot | A.J. Brown (TEN) Total Receiving Yards | Moneyline |
| --- | --- | --- |
| 813 | Over  70½  Receiving Yards | -115 |
| 814 | Under  70½  Receiving Yards | -115 |
| Rot | Corey Davis (TEN) Total Receptions | Moneyline |
| --- | --- | --- |
| 815 | Over  4½  Receptions | Ev |
| 816 | Under  4½  Receptions | -130 |
| Rot | Corey Davis (TEN) Total Receiving Yards | Moneyline |
| --- | --- | --- |
| 817 | Over  62½  Receiving Yards | -105 |
| 818 | Under  62½  Receiving Yards | -125 |
| Rot | First To Score | Moneyline |
| --- | --- | --- |
| 1001 | Browns     | +115 |
| 1002 | Titans     | -145 |
| Rot | Score in 1st 5½ min | Moneyline |
| --- | --- | --- |
| 1003 | Yes     | -105 |
| 1004 | No     | -125 |
| Rot | First Score of the Game | Moneyline |
| --- | --- | --- |
| 1005 | TD     | -180 |
| 1006 | Any Other Score     | +150 |
| Rot | First Scoring Play | Moneyline |
| --- | --- | --- |
| 1007 | Browns TD     | +195 |
| 1008 | Browns FG     | +400 |
| 1009 | Browns Any Other Score     | +5000 |
| 1010 | Titans TD     | +140 |
| 1011 | Titans FG     | +350 |
| 1012 | Titans Any Other Score     | +5000 |
| Rot | Will there be a Defensive or Special Teams TD | Moneyline |
| --- | --- | --- |
| 1013 | Yes     | +225 |
| 1014 | No     | -300 |
| Rot | Total TDs in the Game | Moneyline |
| --- | --- | --- |
| 1015 | Over  5½  TDs | -155 |
| 1016 | Under  5½  TDs | +125 |
| Rot | Total FGs Scored in the Game | Moneyline |
| --- | --- | --- |
| 1017 | Over  3½  FGs | -110 |
| 1018 | Under  3½  FGs | -120 |
| Rot | Longest TD in the Game | Moneyline |
| --- | --- | --- |
| 1019 | Over  45½  Yards | -115 |
| 1020 | Under  45½  Yards | -115 |
| Rot | Shortest TD in the Game | Moneyline |
| --- | --- | --- |
| 1021 | Over  1½  Yards | -110 |
| 1022 | Under  1½  Yards | -120 |
| Rot | Longest FG Scored in the Game | Moneyline |
| --- | --- | --- |
| 1023 | Over  46½  Yards | -115 |
| 1024 | Under  46½  Yards | -115 |
| Rot | A Team to Score 3 Unanswered Times | Moneyline |
| --- | --- | --- |
| 1025 | Yes     | -280 |
| 1026 | No     | +220 |
| Rot | Team To Score Longest TD | Moneyline |
| --- | --- | --- |
| 1027 | Browns     | +115 |
| 1028 | Titans     | -145 |
| Rot | Team To Score Longest FG | Moneyline |
| --- | --- | --- |
| 1029 | Browns     | +105 |
| 1030 | Titans     | -135 |
| Rot | Team Scoring 1st Wins Game | Moneyline |
| --- | --- | --- |
| 1031 | Yes     | -170 |
| 1032 | No     | +140 |
| Rot | Team to Call 1st Timeout | Moneyline |
| --- | --- | --- |
| 1033 | Browns     | -115 |
| 1034 | Titans     | -115 |
| Rot | Double Result | Moneyline |
| --- | --- | --- |
| 1035 | Browns/Browns     | +295 |
| 1036 | Browns/Tie     | +3500 |
| 1037 | Browns/Titans     | +450 |
| 1038 | Tie/Browns     | +2000 |
| 1039 | Tie/Tie     | +4500 |
| 1040 | Tie/Titans     | +1300 |
| 1041 | Titans/Browns     | +900 |
| 1042 | Titans/Tie     | +3500 |
| 1043 | Titans/Titans     | -125 |
| Rot | Race To 10 Points | Moneyline |
| --- | --- | --- |
| 1044 | Browns     | +115 |
| 1045 | Titans     | -180 |
| 1046 | Neither     | +9000 |
| Rot | Will the Game go to Overtime | Moneyline |
| --- | --- | --- |
| 1047 | Yes     | +900 |
| 1048 | No     | -2500 |
| Rot | Highest Scoring Half | Moneyline |
| --- | --- | --- |
| 1049 | 1st Half     | -135 |
| 1050 | 2nd Half     | -110 |
| 1051 | Tie     | +1800 |
| Rot | Highest Scoring Quarter | Moneyline |
| --- | --- | --- |
| 1052 | 1st Quarter     | +450 |
| 1053 | 2nd Quarter     | +165 |
| 1054 | 3rd Quarter     | +450 |
| 1055 | 4th Quarter     | +200 |
| 1056 | Tie     | +800 |
| Rot | Winning Margin | Moneyline |
| --- | --- | --- |
| 1057 | Browns to win by 1-3 pts     | +950 |
| 1058 | Browns to win by 4-6 pts     | +1500 |
| 1059 | Browns to win by 7-10 pts     | +1100 |
| 1060 | Browns to win by 11-13 pts     | +2500 |
| 1061 | Browns to win by 14-17 pts     | +1700 |
| 1062 | Browns to win by 18-21 pts     | +2500 |
| 1063 | Browns to win by 22 or more pts     | +1200 |
| 1064 | Titans to win by 1-3 pts     | +500 |
| 1065 | Titans to win by 4-6 pts     | +750 |
| 1066 | Titans to win by 7-10 pts     | +500 |
| 1067 | Titans to win by 11-13 pts     | +1100 |
| 1068 | Titans to win by 14-17 pts     | +750 |
| 1069 | Titans to win by 18-21 pts     | +950 |
| 1070 | Titans to win by 22 or more pts     | +400 |
| Rot | Total Points Scored | Moneyline |
| --- | --- | --- |
| 1071 | 00-14 Points     | +10000 |
| 1072 | 15-21 Points     | +3000 |
| 1073 | 22-28 Points     | +1200 |
| 1074 | 29-35 Points     | +700 |
| 1075 | 36-42 Points     | +450 |
| 1076 | 43-49 Points     | +350 |
| 1077 | 50-56 Points     | +350 |
| 1078 | 57-63 Points     | +450 |
| 1079 | 64-70 Points     | +600 |
| 1080 | 71-77 Points     | +900 |
| 1081 | 78 or More Points     | +750 |
| Rot | 1st Half Total TDs Scored | Moneyline |
| --- | --- | --- |
| 1082 | Over  3½  TDs | +125 |
| 1083 | Under  3½  TDs | -155 |
| Rot | 1st Half Total FGs Scored | Moneyline |
| --- | --- | --- |
| 1084 | Over  1½  FGs | -115 |
| 1085 | Under  1½  FGs | -115 |
| Rot | Score in Last 2 min of the 1st Half | Moneyline |
| --- | --- | --- |
| 1086 | Yes     | -350 |
| 1087 | No     | +250 |
- Mary Montgomery, Gambling911.com