The Cincinnati Bengals are a +11.5 to +12.5 dog in Baltimore.  The Ravens winning by 12 points offers a nice middling opportunity.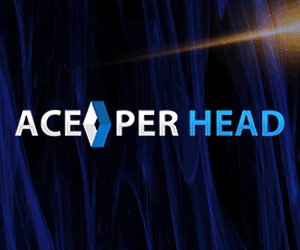 *6 weeks free trial - test drive - best in the biz
*Deposit with Bitcoin - They'll double it!
*Get your own domain, customized website, logo
*Switch in under an hour, earn mrore $$ for doing so
*Odds featured on DonBest.com
*Thousands of betting options daily + live in-play
*Easy and discreet payment options include gift cards
*Walmart gift cards also accepted


Start Earning Money From Your Sheet Here
The 1-2-1 Bengals could make things very interesting in the AFC North with a win Sunday.  That would be an upset that pays out $500 for every $100 bet on the moneyline.
Cincinnati got the job done against Jacksonville last week. 
Joe Mixon rushed for 151 yards on 25 carries with two touchdowns and adding a third score on a 9-yard swing pass from rookie quarterback Joe Burrow in the Bengals' 33-25 win.
The Bengals rolled up 505 yards of offense, working through or around some of their recent offensive line problems to get their first win. Getting the running game unstuck allowed some better looks downfield for Burrow, who became the first rookie in NFL history to throw for 300 or more yards in three consecutive games.
The Heisman Trophy winner completed 25 of 36 attempts for exactly 300 yards and the touchdown to Mixon.
The Ravens easily won against the Washington Football Team last week, walking away with a 31-17 victory.
While Baltimore has won the last three games versus Cincinnati, they are just 3-2 in the last five. Two of the losses were well within the current spread.
Gambling911.com will be on the Bengals +12.5 here
RECORD UPDATED OCTOBER 12, 2020 9:55 AM
OVERALL NFL RECORD 2020: 4-6 40%
OVERALL COLLEGE FOOTBALL RECORD: 2-0 100%
OVERALL NBA RECORD 2020: 70-47-1 59.8%
OVERALL MLB RECORD 2020: 0-0
SOCCER RECORD 2020 (INCLUDES MLS): 14-11 56%
Bengals @ Ravens Sun, Oct 11, 2020 EST
| Rot | Joe Burrow (CIN) Total Completions | Moneyline |
| --- | --- | --- |
| 701 | Over  24½  Completions | Ev |
| 702 | Under  24½  Completions | -130 |
| Rot | Joe Burrow (CIN) Total Passing Yards | Moneyline |
| --- | --- | --- |
| 703 | Over  270½  Passing Yards | -115 |
| 704 | Under  270½  Passing Yards | -115 |
| Rot | Joe Burrow (CIN) Total Touchdown Passes | Moneyline |
| --- | --- | --- |
| 705 | Over  1½  Touchdown Passes | +130 |
| 706 | Under  1½  Touchdown Passes | -160 |
| Rot | Joe Mixon (CIN) Total Rushing Yards | Moneyline |
| --- | --- | --- |
| 709 | Over  57½  Rushing Yards | -115 |
| 710 | Under  57½  Rushing Yards | -115 |
| Rot | A J Green (CIN) Total Receptions | Moneyline |
| --- | --- | --- |
| 711 | Over  3½  Receptions | +135 |
| 712 | Under  3½  Receptions | -165 |
| Rot | A J Green (CIN) Total Receiving Yards | Moneyline |
| --- | --- | --- |
| 713 | Over  37½  Receiving Yards | -115 |
| 714 | Under  37½  Receiving Yards | -115 |
| Rot | Tyler Boyd (CIN) Total Receptions | Moneyline |
| --- | --- | --- |
| 715 | Over  5½  Receptions | +110 |
| 716 | Under  5½  Receptions | -140 |
| Rot | Tyler Boyd (CIN) Total Receiving Yards | Moneyline |
| --- | --- | --- |
| 717 | Over  64½  Receiving Yards | -115 |
| 718 | Under  64½  Receiving Yards | -115 |
| Rot | Lamar Jackson (BAL) Total Completions | Moneyline |
| --- | --- | --- |
| 801 | Over  19½  Completions | +110 |
| 802 | Under  19½  Completions | -140 |
| Rot | Lamar Jackson (BAL) Total Passing Yards | Moneyline |
| --- | --- | --- |
| 803 | Over  225½  Passing Yards | -115 |
| 804 | Under  225½  Passing Yards | -115 |
| Rot | Lamar Jackson (BAL) Total Touchdown Passes | Moneyline |
| --- | --- | --- |
| 805 | Over  1½  Touchdown Passes | -160 |
| 806 | Under  1½  Touchdown Passes | +130 |
| Rot | Lamar Jackson (BAL) Total Rushing Yards | Moneyline |
| --- | --- | --- |
| 809 | Over  60½  Rushing Yards | -115 |
| 810 | Under  60½  Rushing Yards | -115 |
| Rot | Mark Ingram (BAL) Total Rushing Yards | Moneyline |
| --- | --- | --- |
| 811 | Over  42½  Rushing Yards | -115 |
| 812 | Under  42½  Rushing Yards | -115 |
| Rot | Marquise Brown (BAL) Total Receptions | Moneyline |
| --- | --- | --- |
| 813 | Over  4½  Receptions | +130 |
| 814 | Under  4½  Receptions | -160 |
| Rot | Marquise Brown (BAL) Total Receiving Yards | Moneyline |
| --- | --- | --- |
| 815 | Over  55½  Receiving Yards | -115 |
| 816 | Under  55½  Receiving Yards | -115 |
| Rot | Mark Andrews (BAL) Total Receptions | Moneyline |
| --- | --- | --- |
| 817 | Over  4½  Receptions | +130 |
| 818 | Under  4½  Receptions | -160 |
| Rot | Mark Andrews (BAL) Total Receiving Yards | Moneyline |
| --- | --- | --- |
| 819 | Over  50½  Receiving Yards | -115 |
| 820 | Under  50½  Receiving Yards | -115 |
| Rot | First To Score | Moneyline |
| --- | --- | --- |
| 1001 | Bengals     | +200 |
| 1002 | Ravens     | -250 |
| Rot | Score in 1st 6 min | Moneyline |
| --- | --- | --- |
| 1003 | Yes     | -105 |
| 1004 | No     | -125 |
| Rot | First Score of the Game | Moneyline |
| --- | --- | --- |
| 1005 | TD     | -160 |
| 1006 | Any Other Score     | +130 |
| Rot | First Scoring Play | Moneyline |
| --- | --- | --- |
| 1007 | Bengals TD     | +320 |
| 1008 | Bengals FG     | +250 |
| 1009 | Bengals Any Other Score     | +5000 |
| 1010 | Ravens TD     | +150 |
| 1011 | Ravens FG     | +280 |
| 1012 | Ravens Any Other Score     | +5000 |
| Rot | Will there be a Defensive or Special Teams TD | Moneyline |
| --- | --- | --- |
| 1013 | Yes     | +225 |
| 1014 | No     | -300 |
| Rot | Total TDs in the Game | Moneyline |
| --- | --- | --- |
| 1015 | Over  5½  TDs | Ev |
| 1016 | Under  5½  TDs | -130 |
| Rot | Total FGs Scored in the Game | Moneyline |
| --- | --- | --- |
| 1017 | Over  3½  FGs | -150 |
| 1018 | Under  3½  FGs | +120 |
| Rot | Longest TD in the Game | Moneyline |
| --- | --- | --- |
| 1019 | Over  42½  Yards | -115 |
| 1020 | Under  42½  Yards | -115 |
| Rot | Shortest TD in the Game | Moneyline |
| --- | --- | --- |
| 1021 | Over  1½  Yards | -110 |
| 1022 | Under  1½  Yards | -120 |
| Rot | Longest FG Scored in the Game | Moneyline |
| --- | --- | --- |
| 1023 | Over  48½  Yards | -115 |
| 1024 | Under  48½  Yards | -115 |
| Rot | A Team to Score 3 Unanswered Times | Moneyline |
| --- | --- | --- |
| 1025 | Yes     | -260 |
| 1026 | No     | +210 |
| Rot | Team To Score Longest TD | Moneyline |
| --- | --- | --- |
| 1027 | Bengals     | +180 |
| 1028 | Ravens     | -220 |
| Rot | Team To Score Longest FG | Moneyline |
| --- | --- | --- |
| 1029 | Bengals     | -115 |
| 1030 | Ravens     | -115 |
| Rot | Team Scoring 1st Wins Game | Moneyline |
| --- | --- | --- |
| 1031 | Yes     | -175 |
| 1032 | No     | +145 |
| Rot | Team to Call 1st Timeout | Moneyline |
| --- | --- | --- |
| 1033 | Bengals     | -115 |
| 1034 | Ravens     | -115 |
| Rot | Double Result | Moneyline |
| --- | --- | --- |
| 1035 | Bengals/Bengals     | +650 |
| 1036 | Bengals/Tie     | +3500 |
| 1037 | Bengals/Ravens     | +450 |
| 1038 | Tie/Bengals     | +3000 |
| 1039 | Tie/Tie     | +4500 |
| 1040 | Tie/Ravens     | +1100 |
| 1041 | Ravens/Bengals     | +1500 |
| 1042 | Ravens/Tie     | +4000 |
| 1043 | Ravens/Ravens     | -240 |
| Rot | Race To 10 Points | Moneyline |
| --- | --- | --- |
| 1044 | Bengals     | +175 |
| 1045 | Ravens     | -280 |
| 1046 | Neither     | +9000 |
| Rot | Will the Game go to Overtime | Moneyline |
| --- | --- | --- |
| 1047 | Yes     | +1000 |
| 1048 | No     | -3000 |
| Rot | Highest Scoring Half | Moneyline |
| --- | --- | --- |
| 1049 | 1st Half     | -135 |
| 1050 | 2nd Half     | -110 |
| 1051 | Tie     | +1800 |
| Rot | Highest Scoring Quarter | Moneyline |
| --- | --- | --- |
| 1052 | 1st Quarter     | +450 |
| 1053 | 2nd Quarter     | +165 |
| 1054 | 3rd Quarter     | +450 |
| 1055 | 4th Quarter     | +200 |
| 1056 | Tie     | +800 |
| Rot | Winning Margin | Moneyline |
| --- | --- | --- |
| 1057 | Bengals to win by 1-3 pts     | +1800 |
| 1058 | Bengals to win by 4-6 pts     | +2500 |
| 1059 | Bengals to win by 7-10 pts     | +2200 |
| 1060 | Bengals to win by 11-13 pts     | +5500 |
| 1061 | Bengals to win by 14-17 pts     | +3500 |
| 1062 | Bengals to win by 18-21 pts     | +6000 |
| 1063 | Bengals to win by 22 or more pts     | +3000 |
| 1064 | Ravens to win by 1-3 pts     | +450 |
| 1065 | Ravens to win by 4-6 pts     | +625 |
| 1066 | Ravens to win by 7-10 pts     | +450 |
| 1067 | Ravens to win by 11-13 pts     | +950 |
| 1068 | Ravens to win by 14-17 pts     | +600 |
| 1069 | Ravens to win by 18-21 pts     | +750 |
| 1070 | Ravens to win by 22 or more pts     | +230 |
| Rot | Total Points Scored | Moneyline |
| --- | --- | --- |
| 1071 | 00-14 Points     | +8000 |
| 1072 | 15-21 Points     | +2700 |
| 1073 | 22-28 Points     | +1050 |
| 1074 | 29-35 Points     | +600 |
| 1075 | 36-42 Points     | +425 |
| 1076 | 43-49 Points     | +350 |
| 1077 | 50-56 Points     | +375 |
| 1078 | 57-63 Points     | +450 |
| 1079 | 64-70 Points     | +675 |
| 1080 | 71-77 Points     | +1100 |
| 1081 | 78 or More Points     | +1000 |
| Rot | 1st Half Total TDs Scored | Moneyline |
| --- | --- | --- |
| 1082 | Over  2½  TDs | -140 |
| 1083 | Under  2½  TDs | +110 |
| Rot | 1st Half Total FGs Scored | Moneyline |
| --- | --- | --- |
| 1084 | Over  1½  FGs | -140 |
| 1085 | Under  1½  FGs | +110 |
| Rot | Score in Last 2 min of the 1st Half | Moneyline |
| --- | --- | --- |
| 1086 | Yes     | -350 |
| 1087 | No     | +250 |
- Don Shapiro, Gambling911.com