Chicago police officer destroyed phone that was sought for evidence in alleged attack on girlfriend

Nicholas Stella was charged in a federal sports betting case last year and awaits trial

Stella is now orderd to remain behind bars after a judge said he has shown a "pattern of three incidents of violence over a very short period of time"

He and ten others were charged along with the brother of Chicago Bears Hall of Famer Brian Urlacher for their involvement in running a multimillion dollar illegal sports betting business

Casey Urlacher was among those pardoned by outgoing US President Donald Trump
Is Investing in an Online Casino a Good Idea? https://t.co/7trnxNKIv9 pic.twitter.com/v32smBKnKM

— price perplayer (@priceperplayer) April 14, 2020
A Chicago police officer charged in a federal sports betting case is accused of destroying his phone when investigators attempted to search it. 
The officer was ordered to remain behind bars for an alleged violent attack on his girlfriend January 16.
Nicholas Stella, 43, is on a paid leave of absence from the police department.
US District Judge Virginia Kendall said Stella has shown a "pattern of three incidents of violence over a very short period of time" toward the unnamed female, according to the Chicago Tribune. 
"You are a danger to the community. You are a danger to her," the judge told Stella this week, confirming her ruling at the end of a hearing Tuesday. 
He will remain behind bars until the start of his trial tied to the illegal sports gambling matter.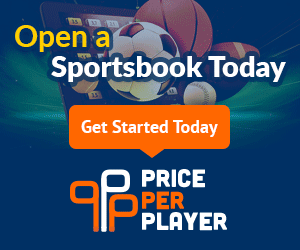 During Tuesday's hearing, prosecutors played a recorded 911 call placed by the girlfriend after the alleged attack at the Crowne Plaza hotel in Rosemont.
The woman on the call sounded distraught and out of breath. She said her boyfriend tried or threatened to kill her, choked her, stole her phone and ripped her clothes. She told the 911 operator, "he's a cop," and identified Stella by name.
"My boyfriend is literally like trying to kill me!" the woman said during the call.
Assistant U.S. Attorney Terry Kinney described how Stella took his girlfriend's phone, accessed her text messages and posted them online so people could read them.  Kinney added that the officer has "committed repeated domestic batteries," including one in which he allegedly pulled out his gun in his girlfriend's presence.
Kinney also told Kendall that, when another judge issued a search warrant for Stella's phone in the gambling investigation, Stella destroyed it "before we were able to execute the search warrant."
"He was the only (defendant) who destroyed his phone and did not surrender it," Kinney said.
"You are a danger to the community," the judge told Stella after hearing evidence that he allegedly threatened to kill his girlfriend. "You're a danger to her."
The Benefits of a Live Dealer Casino for your Sportsbook https://t.co/xl7shIs8Yq pic.twitter.com/O6UGN9wOaX

— price perplayer (@priceperplayer) March 24, 2020
Stella is one of ten charged in May 2019 in running an illegal sports betting business.  Casey Urlacher, brother of Chicago Bears Hall of Famer Brian Urlacher, was also charged and recently pardoned by outgoing US President Donald Trump. 
Urlacher was accused of acting as an agent for a multimillion dollar sports gambling outfit, recruiting bettors, facilitating their payments and then taking a cut of the money they lost.
"He wasn't at the top of the pyramid here, but he was very much important, it seems, in the operation of the enterprise, as charged in this indictment," said ABC7 Legal Analyst Gil Soffer.
Prosecutors say the alleged ringleader is 54-year-old Vincent DelGiudice of Orland Park, who allegedly went by the nickname "Uncle Mick." He used an offshore online gambling platform.
Stella was immediately relieved of his police powers upon being charged, and is currently on disability.
- Jagajeet Chiba, Gambling911.com