The Chiefs host the LA Chargers Sunday and hope not to start the 2021 season 0-3 Against The Spread.  The Chiefs -7 line is on the mark, according to Gambling911.com.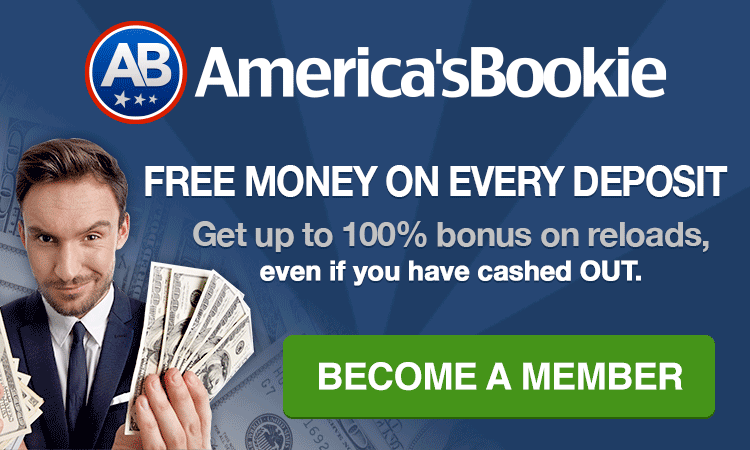 Hot Betting Trends
The away team has won seven of the last nine games in this series.

The Chargers have either won, covered or pushed in four of the last five games of this series.

Kansas City is 8-2 in the last ten games against LA with

the moneyline priced as low as -300

.
Entering Week 3
The Chargers lost to Dallas last Sunday and the Chiefs lost to a Baltimore team that was embarrassed in Week 1.
"I think everybody is ready to go," Mahomes said this week. "We lost to a really good football team. It was a really good football game. But it's still a long season. We have an AFC West opponent, a great team, coming to town, so you have to turn the page and get on to the next opponent."
The Chargers lost 20-17 to the Cowboys.
"There are always things to clean up," said quarterback Justin Herbert, who threw two interceptions against the Cowboys, one of them in the end zone. "Whether that's our protection plan, our routes, our run game — we have to do better with it all."
Prop Bets
Sun, Sep 26, 2021 EST
| Rot | Player to score the first touchdown in the Game | Moneyline |
| --- | --- | --- |
| 801 | Austin Ekeler (LAC)     | +900 |
| 802 | Keenan Allen (LAC)     | +1000 |
| 803 | Mike Williams (LAC)     | +1200 |
| 804 | Justin Hebert (LAC)     | +1400 |
| 805 | Jared Cook (LAC)     | +1600 |
| 806 | Jalen Guyton (LAC)     | +2000 |
| 807 | Travis Kelce (KC)     | +600 |
| 808 | Tyreek Hill (KC)     | +600 |
| 809 | Clyde Edwards-Helaire (KC)     | +900 |
| 810 | Mecole Hardman (KC)     | +1200 |
| 811 | Demarcus Robinson (KC)     | +1600 |
| 812 | Patrick Mahomes (KC)     | +1600 |
| 813 | Field     | +650 |
| Rot | Justin Herbert (LAC) Total Passing Yards | Moneyline |
| --- | --- | --- |
| 1001 | Over  308½  Passing Yards | -115 |
| 1002 | Under  308½  Passing Yards | -115 |
| Rot | Justin Herbert (LAC) Total Completions | Moneyline |
| --- | --- | --- |
| 1003 | Over  27½  Completions | -105 |
| 1004 | Under  27½  Completions | -125 |
| Rot | Justin Herbert (LAC) Total Touchdown Passes | Moneyline |
| --- | --- | --- |
| 1007 | Over  2½  TD Passes | +115 |
| 1008 | Under  2½  TD Passes | -155 |
| Rot | Justin Herbert (LAC) Total Interceptions | Moneyline |
| --- | --- | --- |
| 1011 | Over  ½  Interceptions | -175 |
| 1012 | Under  ½  Interceptions | +135 |
| Rot | Justin Herbert (LAC) Total Rushing Yards | Moneyline |
| --- | --- | --- |
| 1015 | Over  12½  Rushing Yards | -125 |
| 1016 | Under  12½  Rushing Yards | -105 |
| Rot | Justin Herbert (LAC) Total Passing+Rushing Yards | Moneyline |
| --- | --- | --- |
| 1017 | Over  325½  Pass+Rushing Yards | -115 |
| 1018 | Under  325½  Pass+Rushing Yards | -115 |
| Rot | Will Justin Herbert (LAC) Record a Rushing TD ? | Moneyline |
| --- | --- | --- |
| 1019 | Yes     | +375 |
| 1020 | No     | -650 |
| Rot | Austin Ekeler (LAC) Total Rushing Yards | Moneyline |
| --- | --- | --- |
| 1041 | Over  55½  Rushing Yards | -115 |
| 1042 | Under  55½  Rushing Yards | -115 |
| Rot | Austin Ekeler (LAC) Total Rushing TDs | Moneyline |
| --- | --- | --- |
| 1045 | Over  ½  Rushing TDs | +150 |
| 1046 | Under  ½  Rushing TDs | -200 |
| Rot | Austin Ekeler (LAC) Total Receptions | Moneyline |
| --- | --- | --- |
| 1049 | Over  5½  Receptions | +110 |
| 1050 | Under  5½  Receptions | -140 |
| Rot | Austin Ekeler (LAC) Total Receiving Yards | Moneyline |
| --- | --- | --- |
| 1051 | Over  40½  Receiving Yards | -115 |
| 1052 | Under  40½  Receiving Yards | -115 |
| Rot | Keenen Allen (LAC) Total Receptions | Moneyline |
| --- | --- | --- |
| 1101 | Over  6½  Receptions | -140 |
| 1102 | Under  6½  Receptions | +110 |
| Rot | Keenen Allen (LAC) Total Receiving Yards | Moneyline |
| --- | --- | --- |
| 1103 | Over  84½  Receiving Yards | -115 |
| 1104 | Under  84½  Receiving Yards | -115 |
| Rot | Keenen Allen (LAC) Total Receiving TDs | Moneyline |
| --- | --- | --- |
| 1107 | Over  ½  Receiving TDs | Ev |
| 1108 | Under  ½  Receiving TDs | -140 |
| Rot | Mike Williams (LAC) Total Receptions | Moneyline |
| --- | --- | --- |
| 1121 | Over  5½  Receptions | -105 |
| 1122 | Under  5½  Receptions | -125 |
| Rot | Mike Williams (LAC) Total Receiving Yards | Moneyline |
| --- | --- | --- |
| 1123 | Over  70½  Receiving Yards | -115 |
| 1124 | Under  70½  Receiving Yards | -115 |
| Rot | Mike Williams (LAC) Total Receiving TDs | Moneyline |
| --- | --- | --- |
| 1127 | Over  ½  Receiving TDs | +130 |
| 1128 | Under  ½  Receiving TDs | -170 |
| Rot | Jared Cook (LAC) Total Receptions | Moneyline |
| --- | --- | --- |
| 1141 | Over  3½  Receptions | -110 |
| 1142 | Under  3½  Receptions | -120 |
| Rot | Jared Cook (LAC) Total Receiving Yards | Moneyline |
| --- | --- | --- |
| 1143 | Over  38½  Receiving Yards | -115 |
| 1144 | Under  38½  Receiving Yards | -115 |
| Rot | Jared Cook (LAC) Total Receiving TDs | Moneyline |
| --- | --- | --- |
| 1147 | Over  ½  Receiving TDs | +185 |
| 1148 | Under  ½  Receiving TDs | -280 |
| Rot | Patrick Mahomes (KC) Total Passing Yards | Moneyline |
| --- | --- | --- |
| 2001 | Over  310½  Passing Yards | -115 |
| 2002 | Under  310½  Passing Yards | -115 |
| Rot | Patrick Mahomes (KC) Total Completions | Moneyline |
| --- | --- | --- |
| 2003 | Over  26½  Completions | -125 |
| 2004 | Under  26½  Completions | -105 |
| Rot | Patrick Mahomes (KC) Total Touchdown Passes | Moneyline |
| --- | --- | --- |
| 2007 | Over  2½  TD Passes | -140 |
| 2008 | Under  2½  TD Passes | Ev |
| Rot | Patrick Mahomes (KC) Total Interceptions | Moneyline |
| --- | --- | --- |
| 2011 | Over  ½  Interceptions | +110 |
| 2012 | Under  ½  Interceptions | -150 |
| Rot | Patrick Mahomes (KC) Total Rushing Yards | Moneyline |
| --- | --- | --- |
| 2015 | Over  16½  Rushing Yards | -115 |
| 2016 | Under  16½  Rushing Yards | -115 |
| Rot | Patrick Mahomes (KC) Total Passing+Rushing Yards | Moneyline |
| --- | --- | --- |
| 2017 | Over  330½  Pass+Rushing Yards | -115 |
| 2018 | Under  330½  Pass+Rushing Yards | -115 |
| Rot | Will Patrick Mahomes (KC) Record a Rushing TD ? | Moneyline |
| --- | --- | --- |
| 2019 | Yes     | +275 |
| 2020 | No     | -450 |
| Rot | Clyde Edwards-Helaire (KC) Total Rushing Yards | Moneyline |
| --- | --- | --- |
| 2041 | Over  56½  Rushing Yards | -115 |
| 2042 | Under  56½  Rushing Yards | -115 |
| Rot | Clyde Edwards-Helaire (KC) Total Rushing TDs | Moneyline |
| --- | --- | --- |
| 2045 | Over  ½  Rushing TDs | +170 |
| 2046 | Under  ½  Rushing TDs | -250 |
| Rot | Clyde Edwards-Helaire (KC) Total Receptions | Moneyline |
| --- | --- | --- |
| 2049 | Over  2½  Receptions | +120 |
| 2050 | Under  2½  Receptions | -150 |
| Rot | Clyde Edwards-Helaire (KC) Total Receiving Yards | Moneyline |
| --- | --- | --- |
| 2051 | Over  14½  Receiving Yards | -115 |
| 2052 | Under  14½  Receiving Yards | -115 |
| Rot | Clyde Edwards-Helaire (KC) Total Rushing+Receiving Yards | Moneyline |
| --- | --- | --- |
| 2055 | Over  70½  Rush+Receiving Yards | -115 |
| 2056 | Under  70½  Rush+Receiving Yards | -115 |
| Rot | Tyreek Hill (KC) Total Receptions | Moneyline |
| --- | --- | --- |
| 2101 | Over  6½  Receptions | -125 |
| 2102 | Under  6½  Receptions | -105 |
| Rot | Tyreek Hill (KC) Total Receiving Yards | Moneyline |
| --- | --- | --- |
| 2103 | Over  84½  Receiving Yards | -115 |
| 2104 | Under  84½  Receiving Yards | -115 |
| Rot | Tyreek Hill (KC) Total Receiving TDs | Moneyline |
| --- | --- | --- |
| 2107 | Over  ½  Receiving TDs | -125 |
| 2108 | Under  ½  Receiving TDs | -105 |
| Rot | Travis Kelce (KC) Total Receptions | Moneyline |
| --- | --- | --- |
| 2121 | Over  7½  Receptions | -115 |
| 2122 | Under  7½  Receptions | -115 |
| Rot | Travis Kelce (KC) Total Receiving Yards | Moneyline |
| --- | --- | --- |
| 2123 | Over  92½  Receiving Yards | -115 |
| 2124 | Under  92½  Receiving Yards | -115 |
| Rot | Travis Kelce (KC) Total Receiving TDs | Moneyline |
| --- | --- | --- |
| 2127 | Over  ½  Receiving TDs | -165 |
| 2128 | Under  ½  Receiving TDs | +125 |
| Rot | Mecole Hardman (KC) Total Receptions | Moneyline |
| --- | --- | --- |
| 2141 | Over  3½  Receptions | -145 |
| 2142 | Under  3½  Receptions | +115 |
| Rot | Mecole Hardman (KC) Total Receiving Yards | Moneyline |
| --- | --- | --- |
| 2143 | Over  42½  Receiving Yards | -115 |
| 2144 | Under  42½  Receiving Yards | -115 |
| Rot | Mecole Hardman (KC) Total Receiving TDs | Moneyline |
| --- | --- | --- |
| 2147 | Over  ½  Receiving TDs | +185 |
| 2148 | Under  ½  Receiving TDs | -280 |
| Rot | Demarcus Robinson (KC) Total Receptions | Moneyline |
| --- | --- | --- |
| 2161 | Over  2½  Receptions | +105 |
| 2162 | Under  2½  Receptions | -135 |
| Rot | Demarcus Robinson (KC) Total Receiving Yards | Moneyline |
| --- | --- | --- |
| 2163 | Over  27½  Receiving Yards | -115 |
| 2164 | Under  27½  Receiving Yards | -115 |
| Rot | Demarcus Robinson (KC) Total Receiving TDs | Moneyline |
| --- | --- | --- |
| 2167 | Over  ½  Receiving TDs | +250 |
| 2168 | Under  ½  Receiving TDs | -400 |
| Rot | First To Score | Moneyline |
| --- | --- | --- |
| 3001 | Chargers     | +110 |
| 3002 | Chiefs     | -140 |
| Rot | Score in 1st 6½ min | Moneyline |
| --- | --- | --- |
| 3003 | Yes     | -120 |
| 3004 | No     | -110 |
| Rot | First Score of the Game | Moneyline |
| --- | --- | --- |
| 3005 | TD     | -180 |
| 3006 | Any Other Score     | +150 |
| Rot | First Scoring Play Of The Game | Moneyline |
| --- | --- | --- |
| 3007 | Chargers TD     | +230 |
| 3008 | Chargers FG     | +300 |
| 3009 | Chargers Any Other Score     | +5500 |
| 3010 | Chiefs TD     | +150 |
| 3011 | Chiefs FG     | +300 |
| 3012 | Chiefs Any Other Score     | +5500 |
| Rot | Will there be a Defensive or Special Teams TD | Moneyline |
| --- | --- | --- |
| 3013 | Yes     | +225 |
| 3014 | No     | -300 |
| Rot | Total TDs in the Game | Moneyline |
| --- | --- | --- |
| 3015 | Over  6½  TDs | +105 |
| 3016 | Under  6½  TDs | -145 |
| Rot | Total FGs Scored in the Game | Moneyline |
| --- | --- | --- |
| 3017 | Over  3½  FGs | -115 |
| 3018 | Under  3½  FGs | -115 |
| Rot | Longest TD in the Game | Moneyline |
| --- | --- | --- |
| 3019 | Over  44½  Yards | -115 |
| 3020 | Under  44½  Yards | -115 |
| Rot | Shortest TD in the Game | Moneyline |
| --- | --- | --- |
| 3021 | Over  1½  Yards | Ev |
| 3022 | Under  1½  Yards | -130 |
| Rot | Longest FG Scored in the Game | Moneyline |
| --- | --- | --- |
| 3023 | Over  47½  Yards | -125 |
| 3024 | Under  47½  Yards | -105 |
| Rot | A Team to Score 3 Unanswered Times | Moneyline |
| --- | --- | --- |
| 3025 | Yes     | -300 |
| 3026 | No     | +225 |
| Rot | Team To Score Longest TD | Moneyline |
| --- | --- | --- |
| 3027 | Chargers     | +135 |
| 3028 | Chiefs     | -165 |
| Rot | Team To Score Longest FG | Moneyline |
| --- | --- | --- |
| 3029 | Chargers     | -110 |
| 3030 | Chiefs     | -120 |
| Rot | Team Scoring 1st Wins Game | Moneyline |
| --- | --- | --- |
| 3031 | Yes     | -180 |
| 3032 | No     | +150 |
| Rot | Double Result | Moneyline |
| --- | --- | --- |
| 3035 | Chargers/Chargers     | +350 |
| 3036 | Chargers/Tie     | +4000 |
| 3037 | Chargers/Chiefs     | +450 |
| 3038 | Tie/Chargers     | +2500 |
| 3039 | Tie/Tie     | +5000 |
| 3040 | Tie/Chiefs     | +1200 |
| 3041 | Chiefs/Chargers     | +900 |
| 3042 | Chiefs/Tie     | +4000 |
| 3043 | Chiefs/Chiefs     | -135 |
| Rot | Race To 10 Points | Moneyline |
| --- | --- | --- |
| 3045 | Chargers     | +135 |
| 3046 | Chiefs     | -190 |
| 3047 | Neither     | +10000 |
| Rot | Race To 15 Points | Moneyline |
| --- | --- | --- |
| 3049 | Chargers     | +150 |
| 3050 | Chiefs     | -210 |
| 3051 | Neither     | +4500 |
| Rot | Race To 20 Points | Moneyline |
| --- | --- | --- |
| 3053 | Chargers     | +185 |
| 3054 | Chiefs     | -210 |
| 3055 | Neither     | +1400 |
| Rot | Race To 25 Points | Moneyline |
| --- | --- | --- |
| 3057 | Chargers     | +300 |
| 3058 | Chiefs     | -180 |
| 3059 | Neither     | +400 |
| Rot | Race To 30 Points | Moneyline |
| --- | --- | --- |
| 3061 | Chargers     | +475 |
| 3062 | Chiefs     | -130 |
| 3063 | Neither     | +180 |
| Rot | Race To 35 Points | Moneyline |
| --- | --- | --- |
| 3065 | Chargers     | +900 |
| 3066 | Chiefs     | +170 |
| 3067 | Neither     | -165 |
| Rot | Race To 40 Points | Moneyline |
| --- | --- | --- |
| 3069 | Chargers     | +1400 |
| 3070 | Chiefs     | +320 |
| 3071 | Neither     | -375 |
| Rot | Win Margin 3-Way | Moneyline |
| --- | --- | --- |
| 3073 | Chargers to Win by 6 or More Pts     | +400 |
| 3074 | Chiefs to Win by 6 or More Pts     | -150 |
| 3075 | Any Other Result     | +225 |
| Rot | Highest Scoring Half | Moneyline |
| --- | --- | --- |
| 3079 | 1st Half     | -115 |
| 3080 | 2nd Half     | -105 |
| 3081 | Tie     | +2000 |
| Rot | Highest Scoring Quarter | Moneyline |
| --- | --- | --- |
| 3083 | 1st Quarter     | +550 |
| 3084 | 2nd Quarter     | +170 |
| 3085 | 3rd Quarter     | +400 |
| 3086 | 4th Quarter     | +230 |
| 3087 | Tie     | +900 |
| Rot | Winning Margin | Moneyline |
| --- | --- | --- |
| 3089 | Chargers to win by 1-6 pts     | +400 |
| 3090 | Chargers to win by 7-12 pts     | +750 |
| 3091 | Chargers to win by 13-18 pts     | +1200 |
| 3092 | Chargers to win by 19-24 pts     | +2600 |
| 3093 | Chargers to win by 25-30 pts     | +3500 |
| 3094 | Chargers to win by 31-36 pts     | +7000 |
| 3095 | Chargers to win by 37-42 pts     | +10000 |
| 3096 | Chargers to win by 43 or More pts     | +11000 |
| 3097 | Chiefs to win by 1-6 pts     | +300 |
| 3098 | Chiefs to win by 7-12 pts     | +350 |
| 3099 | Chiefs to win by 13-18 pts     | +400 |
| 3100 | Chiefs to win by 19-24 pts     | +600 |
| 3101 | Chiefs to win by 25-30 pts     | +1000 |
| 3102 | Chiefs to win by 31-36 pts     | +1500 |
| 3103 | Chiefs to win by 37-42 pts     | +3000 |
| 3104 | Chiefs to win by 43 or More pts     | +4000 |
| 3105 | Tie     | +6000 |
| Rot | Total Points Scored | Moneyline |
| --- | --- | --- |
| 3107 | 00-20 pts     | +6000 |
| 3108 | 21-30 pts     | +2000 |
| 3109 | 31-40 pts     | +650 |
| 3110 | 41-50 pts     | +280 |
| 3111 | 51-60 pts     | +220 |
| 3112 | 61-70 pts     | +350 |
| 3113 | 71+ pts     | +425 |
| Rot | Score in Last 2 min of the 1st Half | Moneyline |
| --- | --- | --- |
| 3119 | Yes     | -380 |
| 3120 | No     | +280 |
- Dan Shapiro, Gambling911.com