Card Player Husband and Wife Owners Stuck at Sea as Cruise Ship Owners Try to Elude Authorities
Published on:
Jan/25/2022
It was supposed to be a trip of a lifetime.  Card Player Magazine owners Barry and Allyn Shulman boarded the luxury cruise liner Crystal Serenity for a 128-day vacation earlier this month.  They were promised visits to 40 different countries and 50 different ports of call.....and it cost a whopping $400,000.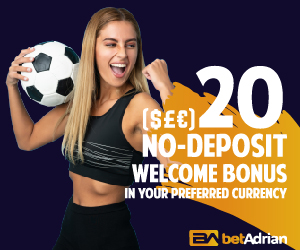 "We are giddy to be back on board," Barry told our own Thomas Somach ahead of the trip.  The couple regularly enjoys cruises but have been stuck at home due to the worldwide Covid-19 pandemic.
Without warning though, the cruise company declared bankruptcy and ended the Shulmans lavish 4-month voyage at sea just days after they sailed off from the USA.
And it gets worse!
They've been trapped on the ship. 
Bahamian authorities say another Crystal cruise ship was set to dock in Miami this weekend but remained in the Bahamas on Monday, avoiding a U.S. judge's order to seize the vessel.  A federal judge in Miami had issued an arrest warrant for the whole ship.
A Las Vegas man is one of hundreds stuck on a cruise ship avoiding a warrant from the U.S., and was told he'll have to get off in Aruba next week, cutting short a three-and-a-half month trip. https://t.co/XM7Ldzjuig pic.twitter.com/VA7ohorJ46

— FOX5 Las Vegas (@FOX5Vegas) January 25, 2022
Sgt. Kareem Woods with the Royal Bahamas Police Force said the Crystal Symphony is still docked in Bimini and that authorities currently do not have plans to seize the vessel.
"It will be allowed to stay in Bimini," he said, adding that he did not know if any staff was aboard the ship.
The arrest warrant for the ship is part of a lawsuit over $4.6 million in what the suit said is unpaid fuel.
The Shulman's ship can't come back either.
He tells the local Fox5 Las Vegas affiliate their cruise ship is stuck in Costa Rica.  They'll stop cruising in Aruba on January 30.
"They didn't give good communication," Barry Shulman relayed from his Crystal Serenity cabin.  "It was after the fact.  It was two days after we left Miami and everyone thought, you know, if they are going to cancel this thing why not do it in Miami where it's much more conventient."
The Associated Press attempted to reach out to Crystal Cruises but did not receive a response.
"People are very upset, shocked and distraught because Aruba is not very convenient," the 75-year-old Shulman added. "It's an absolute mess."
Those passengers on the Crystal Symphony were taken by ferry to Port Everglades in Fort Lauderdale on Sunday.
It's unclear what will happen once the Crystal Serenity docks in Aruba.....it it makes it there.  Costa Rican authorities have not yet said what, if any, actions they might take.
Stay tuned.
- Nagesh Rath, Gambling911.com