Can I Use Bitcoin to Bet Sports Online From the State of Tennessee?
Published on:
May/27/2022
You most certainly can use Bitcoin to bet sports from the great state of Tennessee.  Simply download a Bitcoin wallet, set up an account at a cryptocurrency exchange that can be linked with your bank account and be sure to join what is now the largest Bitcoin sportsbook in the world, Nitrobetting.  They let you bet anonymously and offer an amazing real cash bonus.  No social security number needed, no home address needed, and they will NEVER cap your winnings at 90%, unlike the Tennessee-based sports betting apps.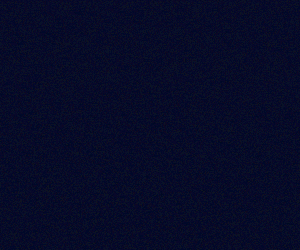 Why Bet Using Bitcoin From Tennessee
It's anonymous and payouts are super fast.  Confirmations on the chain typically take no more than 45 minutes before funds appear on the exchange for withdrawal into your bank account.  Nitrobetting processes payouts lightning fast once the request is made.
Nitrobetting is part of the Nitrogen Group that has been a significant brand in the online gaming and casino industry since 2014. Since then, they have always been focused on ONE THING ONLY: To be the best "Bitcoin only" sportsbook worldwide. All of these years they have strived to serve up the very best customer service possible in every aspect, wishing that every experience that happens here will be a pleasant one.
Tennessee Sports Betting
(This information was last updated on May 27, 2022)
Vols (College World Series) - The Vols are widely seen as one of the better teams to come along in college baseball.  Not surprisingly they are the EVEN odds favorites to win the College World Series in 2022. 
"We haven't played anybody like that since I've been here," Mississippi State coach Chris Lemonis said Saturday after his team got swept by the Vols.
The No. 1 Vols (49-7) were slated to face either No. 8 Vanderbilt or No. 9 Ole Miss on Wednesday June 1 (approx. 5:30 p.m. ET, SEC Network).
The Vols won their first SEC regular-season title since 1995 and won their second straight SEC East title for the first time since 1994-95. They haven't won an SEC tournament title since 1995 after falling in the title game 7-2 to Arkansas last season.
2022 NCAA baseball tournament schedule, dates
Selection show: Noon ET on Monday, May 30, on ESPN2
Regionals: Friday, June 3 through Monday, June 6
Super Regionals: Friday, June 10 through Monday, June 13
CWS opening celebration day: Thursday, June 16
First day of CWS games: Friday, June 17
CWS Finals: Start Saturday, June 25 (best out of 3)
Tennessee Titans (NFL) -  The Titans sit among the ten shortest odds to win the 2023 Super Bowl with a payout potential as high as $3200 on a $100 bet.  They are not expected to be the same offensive juggernauts as has been the case the last two seasons.  This is primarily a result of assistant caoch Arthur Smith departing for Atlanta.
Tennessee Vols (College Football) - The Vols pay 100-1 odds to win the College Football Playoff Championship in 2023.  While that might sound scary, they are actually among the top 25 shortest odds to win.
Watch for a full review coming soon.
- Don Shapiro, Gambling911.com