Published on:
May/02/2022
Bookie agents are people that accept wagers on various sporting events and pay people when they win the wagers and collect from people when they lose the wagers. A bookie can either give players a set credit limit for the week to bet with or make players pay upfront before they make wagers.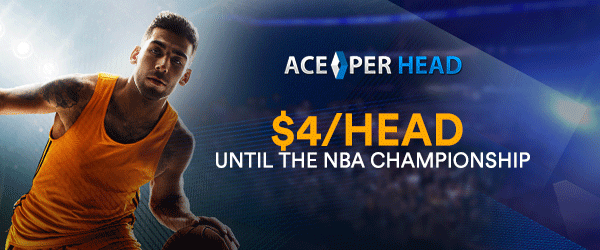 If you are going to give a player a credit limit, then it is important that you trust the person that they can pay if they lose, and also make sure to give appropriate credit limits to people. Giving credit is a huge benefit you can offer someone compared to a sportsbook like DraftKings where you have to deposit with them first.
For example, you won't give someone a 5k credit limit a week, if they have a job where they make $1k a week. This is just asking for trouble, because if the player loses the full amount, it's going to be hard, and take time for the player to pay the full amount back. Instead, this type of player should be given a $250 to $500 credit limit that way there is a much higher probability the person can pay if they lose the full amount.
The other option is to make a player post up the money first before they begin making wagers. This eliminates the chance of the player not paying what they lose, because they have to put the money up first, and can only lose that amount they pay upfront. However, you would most likely need to offer some type of free play bonus to get the person to pay upfront since there are many other sportsbooks they can bet on where they would get a bonus for depositing first into their account. If you do post up, the players will generally lose a little less money, because players generally deposit lower amounts when they have to pay out of pocket before they play compared to a credit limit. But this also means you will never have an issue getting paid, which can affect your profits.
So giving credit will give you as the agent a chance to earn more profits because players will end up losing a lot more money. Players lose more because the credit limit acts just like a credit card, where people spend more money because it's not cash coming directly out of their pocket at that moment, and gives the feeling it's not real money until you actually have to pay it. However the risk is higher because the only way you really earn money is when you collect the amount lost, so getting paid in full all the time promptly can be more work and stressful. But if you know the people well and give the appropriate credit limit to each player, this can lead to larger profits.
Using a Pay Per Head Company to earn the highest profits
The most optimal way to run your bookie business is to use a pay per head company that will provide you with a professional sportsbook site to offer your players. The best part is they manage all the lines and handle all the bookmaking aspects of the job, and offer this service at a very cost-effective fixed rate. The average price is around $10 per active player per week, and you only get charged if the player has a graded wager for that week. This would be your only cost, besides having to pay players when they win. In the world of gambling players always lose in the long term, and each player can quickly lose a couple hundred or even thousands of dollars per week.
On average bookies earn more than 10 times the amount they have to spend on the per head service. For example, bookies that have 10 players and spend $100 a week on service, generally earn well over a thousand dollars a week from their players' losses. This leads to more than 90% profit margins per week, which is unheard of in the normal business world, especially ones where you are your own boss.
So get set up with a top-quality pay-per-head company today and maximize your profits from booking action.