A bitcoin-themed car has won an e-NASCAR race, beating professional Cup Series racers, including Dale Earnhardt Jr. and Kyle Busch. While sporting events have been postponed due to the coronavirus pandemic, many NASCAR drivers have moved to race virtually.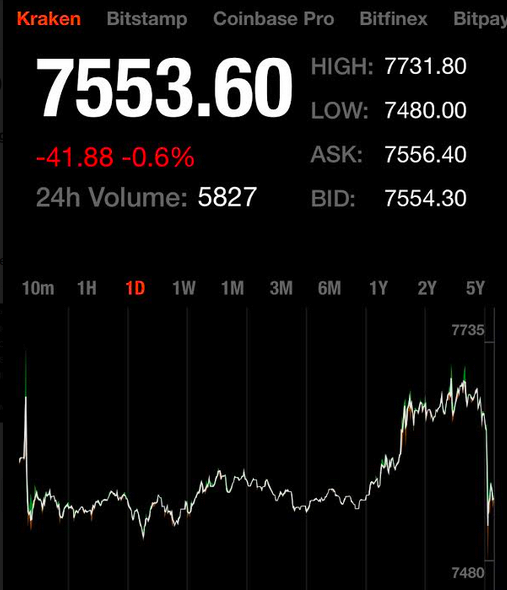 SUNDAY AM APRIL 26 PRICE
Driver Bryan Boris Cook is a bitcoin advocate who has had a bitcoin race car in the racing circuit for a couple of years. Cook, who works for Joe Gibbs Racing, announced on Reddit's r/Bitcoin forum after his win:
"I won in the virtual bitcoin race car tonight and beat the real Dale Earnhardt Jr, Kyle Busch, and other pro drivers in front of 50,000+ live viewers."
"It's not often you get the chance to compete against your heroes, much less best them," he added.
Bitcoin surged to its highest level in more than a month Thursday morning, with market analysts optimistic that its bull run will continue.  Indeed that trend continued through the weekend.
Futures contracts are trading at a premium compared with spot prices, generally a sign of near-term upside, and prices have doubled since their low point in early March. Other cryptocurrencies enjoyed slight gains late in the week as well.
- Aaron Goldstein, Gambling911.com