All Bets Off OnlyFans Porn Ban as BetOnline, Other Gambling Sites Left Exposed
Published on:
Aug/25/2021
Call it a tease, call it a quickie, call it a reverse cowgirl if you like.  We are calling it bulls*** but, in the end, the right decision.  OnlyFans announced on Wednesday that it is suspending its plan to ban sexually explicit content on the platform just days after the company announced plans to rid itself of all things pornography. 
Some in the Twitterverse congratulated those who bet on the ban being imposed before Labor Day at +500000 odds, although it wasn't immediately clear if the OnlyFans announcement itself consituted an outcome.  
Even a $10 bet would have paid out YUGE.  It should be noted that these types of novelty bets are typically capped, making it hard for a gambling website to endure any serious liabilities regardless of the outcome.  Gambling sites also mastefully incorporate rules that ensure their players do not feel screwed.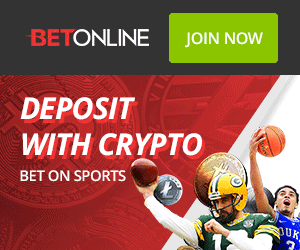 Andy Lang of BumpSports prematurely tweeted out to Dave Mason of BetOnline:
Congratulations on everyone who cashed their "Yes" tickets at +500000 on "Will OnlyFans ban porn before Labor Day?" @DaveMasonBOL https://t.co/lMV58u6oCo

— Andy Lang (@BumpSports) August 19, 2021
It's like hanging out in a strip club and saying to your 63-year-old 5'4 200 pound balding slob buddy "Congratulations Bill, that stripper over there wants to date you!"
The OnlyFans decision comes after the company received backlash following the news of the ban on August 19.
Founder Tim Stokely initially said the change was in response to obstacles from banks. However, OnlyFans now says it has "secured assurances necessary" to support its creator community.
A similar porn ban on the Tumblr platform proved disastrous a few years ago.
"Thank you to everyone for making your voices heard. We have secured assurances necessary to support our diverse creator community and have suspended the planned October 1 policy change," the company said in a tweet.
"OnlyFans stands for inclusion and we will continue to provide a home for all creators," the company said.
Talk about a happy ending!
- Jagajeet Chiba, Gambling911.com