List of Bookmakers Attending This Year's BetBash in Vegas Keeps Growing
Published on:
Mar/22/2022
The heads of nearly every major US sportsbook brand will be at this year's BetBash Vegas event continues to grow, according to organizer Gadoon "Spanky" Kyrollos.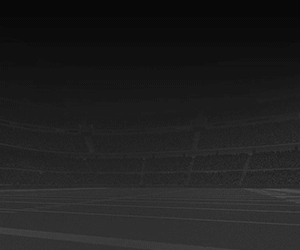 Mr. Kyrollos organized a successful event in Jersey City this past summer attended by our very own Thomas Somach.
This one will be three times as big.
The heads of nearly every major US sportsbook brand will be at @bet_bash

Bookmakers attending a sports betting convention is a huge step forward in bridging the Bookie-Bettor Relationship.

Just cuz we are trying to take each other's money doesn't mean we have to be adversaries.

— spanky (@spanky) March 22, 2022
Already confirmed attendees include Sportsbook veterans Johnny Avello, FanDuel Head of Trading John Sheeran, Ian Williams from WynnBET as well as PlayUp Head of Wagering Rex Beyers.  A number of our long time friends in the industry are currently involved with PlayUp in fact.
Legends in the industry include Roxy roxborough Jimmy Vaccarro Scotty Schettler and Richard Schuetz.
Bookies from all walks of life big and small time, sports handicappers and bettors will be in attendance.
This year's Bet Bash event is taking place at the Circa Resort & Casino in Las Vegas during the Final Four, April 1-4.
It's $499 to attend and includes the following:
Event Highlights:
-Speed Networking Event
-Expert Panels
-VIP Championship Game Watch Party - Circa Sportsbook
-Cocktail Party - Legacy Club
-Final Four Stadium Swim Watch Party - Circa Resort's Stadium Swim
-Three Events with Open Bars
- Additional Professional Seminars
Expert Panels:
-ETHICS IN SPORTS BETTING
-STARDUST MEMORIES
-THE ART OF SPORTSBETTING
-THE ART OF BOOKMAKING - THEN AND NOW
- Gilbert Horowitz, Gambling911.com