Discussions of UFOs are no longer a fringe subject matter.  The U.S. government has been taking a hard look at unidentified flying objects captured on video by Navy pilots.  Thus far, they have determined that these objects are NOT weather balloons or some sort of US secret missions. 
A report summarizing what the U.S. knows about "unidentified aerial phenomena" — better known as UFOs — is expected to be made public this month.  But our friends at BetOnline are not waiting around for the results.
On Monday June 7, BetOnline released a series of betting odds associated with UFOs and alien abductions. 
The good news, if you rely on oddsmakers, is that an alien attack this year is less likely that Logan Paul having knocked out Floyd Mayweather Jr at +10000.  Even an alien encounter in 2021 features long odds at +3300.  We would note that Phil Mickelson had longer odds to win the 2021 PGA Championship (gulp). 
Worried about national security threats from adversaries, lawmakers ordered an investigation and public accounting of phenomena that the government has been loath to talk about for generations.
"There is stuff flying in our airspace," Republican Sen. Marco Rubio of Florida, one of the senators who pressed for the probe, recently told Fox News. "We don't know what it is. We need to find out."
Assuming an abduction, BetOnline has Elon Musk the first to go, followed by Donald Trump, Jr.
Check out all the odds below.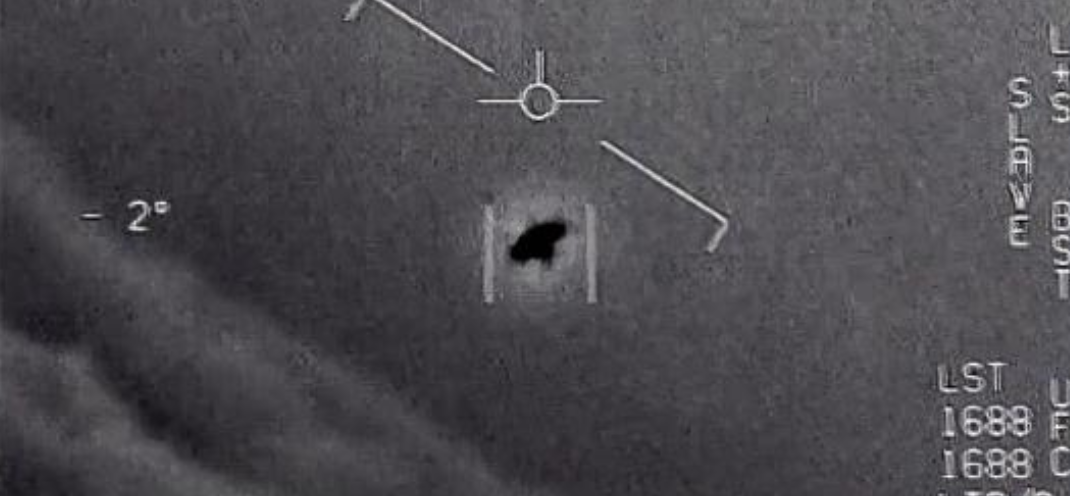 11:59 PM
47005
U.S.A.
 
+1000
 
47034
Greenland
 
+1100
 
47006
Russia
 
+1200
 
47013
Brazil
 
+1600
 
47024
India
 
+1600
 
47012
Mexico
 
+2000
 
47014
Argentina
 
+2200
 
47032
Australia
 
+2500
 
47009
China
 
+2500
 
47018
France
 
+2500
 
47027
Iran
 
+2500
 
47028
Israel
 
+2500
 
47020
Italy
 
+2500
 
47033
New Zealand
 
+2500
 
47017
Taiwan
 
+2500
 
47016
Chile
 
+3300
 
47008
Germany
 
+3300
 
47025
Pakistan
 
+3300
 
47026
Saudi Arabia
 
+3300
 
47019
Spain
 
+3300
 
47029
U.K.
 
+3300
 
47007
Canada
 
+4000
 
47021
Denmark
 
+5000
 
47011
Indonesia
 
+5000
 
47015
Peru
 
+5000
 
47022
Sweden
 
+5000
 
47031
Venezuela
 
+5000
 
47023
Belgium
 
+6600
 
47030
Ireland
 
+6600
 
47010
Thailand
 
+6600
 

Aliens

Alien Attack in 2021?

 

11:59 PM
47003
Yes
 
+10000
 

Aliens

Alien/Human Contact to be Confirmed?

 

11:59 PM
47001
Yes
 
+3300
 

Aliens

Aliens - First Abduction?

 

11:59 PM
47050
Elon Musk
 
+1400
 
47054
Donald Trump Jnr
 
+1600
 
47051
Joe Rogan
 
+1600
 
47063
Tyson Fury
 
+1600
 
47064
Bill Gates
 
+2000
 
47066
Jeff Bezos
 
+2000
 
47077
Joe Biden
 
+2000
 
47087
Mike Tyson
 
+2200
 
47053
Donald Trump Snr.
 
+2500
 
47073
Floyd Mayweather
 
+2500
 
47065
George Soros
 
+2500
 
47089
Ghislaine Maxwell
 
+2500
 
47055
Hillary Clinton
 
+2500
 
47059
Oprah Winfrey
 
+2500
 
47076
Rupert Murdoch
 
+2500
 
47062
Tom Brady
 
+2500
 
47061
Rosie O'Donnell
 
+2800
 
47081
Boris Johnson
 
+3300
 
47075
Bryson Dechambeau
 
+3300
 
47074
Christiano Ronaldo
 
+3300
 
47086
Deontay Wilder
 
+3300
 
47069
Jennifer Aniston
 
+3300
 
47083
LeBron James
 
+3300
 
47071
Matt LeBlanc
 
+3300
 
47078
Kamala Harris
 
+4000
 
47058
Tom Hanks
 
+4000
 
47056
Bill Clinton
 
+5000
 
47060
Ellen DeGeneres
 
+5000
 
47084
Kevin Durant
 
+5000
 
47079
Kim Jong Un
 
+5000
 
47068
Michelle Obama
 
+5000
 
47085
Stephen Curry
 
+5000
 
47067
Steve Bannon
 
+5000
 
47088
Sylvester Stallone
 
+5000
 
47052
Tiger Woods
 
+5000
 
47080
Xi Jinping
 
+5000
 
47057
Barack Obama
 
+6600
 
47070
Courtney Cox
 
+6600
 
47082
Henry Winkler
 
+6600
 
47072
Jessica Lawrence
 
+6600
 
47090
Clay Travis
 
+10000
 
- Jagajeet Chiba, Gambling911.com