A Quick Introduction to eSports Betting
Published on:
Jun/04/2022
If you're unfamiliar with crypto gambling, you won't be for long. Keep reading to find out everything you must know to start betting with crypto. If you've bet on sports for more than three years, you know what eSports betting is. You may not understand exactly what it is but you have some exposure. How could you not? During the 2020 pandemic, eSports was one of the few available betting options. But if the word eSports means nothing to you, don't fret.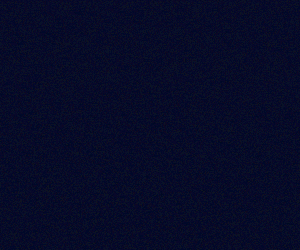 See below for information on the top three eSports available to bet along with the top five ranked teams in each sport. 
It might surprise you to know that League of Legends came out in 2009. Yes, the game is that old. But although old, League of Legends remains the top eSports game in South Korea and China. 
Game specifics don't matter much, but if you must know, two teams of five players battle in player-vs-player combat. Each player chooses a champion, a legend. 
The South Korean and China leagues boast the best teams. The top-ranked LoL team in 2022 hails from the Forbidden Kingdom. Check out the latest rankings 
1. Royal Never Give Up – China 
5. Gen.G Esports – South Korea
Dota 2 stands for Defense of the Ancients 2. The original Dota 2, Dota 1, was nothing more than a mod for an Activision Blizzard game from 2002, Warcraft III: Reign of Chaos. It's amazing that a sequel to a mod has become one of the most popular eSports games in existence.   
Back in 2019, Elon Musk was so into Dota 2 that he created an AI that he wanted to enter into The International, Dota 2's top tournament. The International is the world's richest eSports tournament.  
Every year, The International boasts a prize pool of $20 million or more. For the first time since The International's inception, the tournament will happen in a South East Asian nation, Singapore. Check out the top five ranked Dota 2 squads in 2022. 
PSG.LGD, the top-ranked team, even though it is based in China, is affiliated with Paris Saint-Germain, the soccer club, proving how popular eSports has become.  
2. OG – No country affiliation 
3. Tundra Esports – Great Britain 
Counterstrike Global Offensive

 
Also called CS:GO, Counterstrike Global Offensive burst onto the scene in 2012. The game pits two teams, Terrorists and Counter-Terrorists, versus each other.  
No doubt, CS:GO is the most popular eSports game in the United States. U.S. based Team Liquid ranks fifteenth on the list. Counterstrike Global Offensive teams can compete with the best squads in the world. See below for 2022 CS:GO rankings. 
1. Natus Vincere – Ukraine 
2. FaZe Clan – No country affiliation 
Other popular eSports games

 
Overwatch and Valorant are a couple of other popular eSports. But unlike the top three, Overwatch and Valorant only play in one league. 
CS:GO, Dota 2, and League of Legends play in multiple tournaments throughout the year as well as playing in their national or regional league. You will find more betting opportunities for Counterstrike Global Offensive, Dota 2, and LoL than you will for Overwatch and Valorant.        
How to make an eSports bet

 
It's easy to bet on eSports. Every eSport match offers a moneyline on both teams. Decide which team you believe wins the match and then place your bet. 
If you're new to eSports betting, choose to back one of the teams on this list. Putting your money behind top ranked squads is the best way to cash. Then, when you become more familiar with the game, the teams, and the top players, you can start looking for overlays.  
- B. Delmer, Gambling911.com