If you know nothing about cryptocurrencies, don't read this blog. Instead, check out our other blogs and brush up on your Bitcoin knowledge. You can return to this blog after you have a grasp of what Bitcoin is and why should become a crypto bettor. Then, come back to this blog and consider the four things you should avoid when betting with Bitcoin.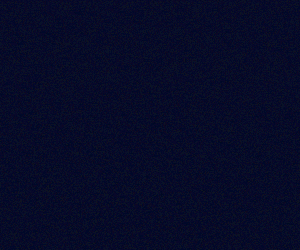 4 Things You Should Avoid When Betting with BTC

 
1. Thinking dollars instead of mBTC 
mBTC is the unit you use to place wagers on NitroBetting.eu. When Bitcoin goes down in value, your mBTC will go down in value. When Bitcoin goes up in value, so does the mBTC in your wagering account.  
Don't forget that you are betting with mBTC. If you start thinking dollars, you may forget that the price of BTC will affect your mBTC. You could wonder why you have more, or less, in your account than you thought you had.  
2. Withdrawing after a bad beat 
All sports handicapper, all gamblers, suffer a bad beat once in a while. When we suffer a bad beat, we should go with it. Take a few horse races or games off. Or look for the next winning bet. 
The last thing we should do is withdrawal our BTC. Doing so not only wastes time, but it could cost money. It depends on where you send your BTC and if you end up converting to dollars.   
3. Forgetting that BTC doubles as an investment 
Bitcoin is not only a utility, but it's also an investment. You can use BTC, in the form of mBTC, to bet on sports games, in the casino, and in the racebook.  
But while you're betting, your mBTC, because it converts automatically to BTC once you withdrawal, is also an investment. Bitcoin can have wild swings. 
When it swings to the upside, you make money without placing a bet, which gives BTC a major advantage to betting on sports than fiat currency.  
4. If you're in the U.S., failing to realize that converting Bitcoin to dollars can cause a taxable event 
U.S. citizens who became multi-millionaires in BTC know that if they transfer their BTC to dollars they must pay capital gains taxes.  
The U.S. Government sees Bitcoin as an investment like a stock. If you live in the U.S. and you forget this small but important fact, you could end up withdrawing your winnings and converting all your BTC to dollars. 
Don't be surprised when Coinbase, Cash App, or whatever crypto exchange you use, sends you a 1099 form before tax season. Capital gains taxes on BTC is yet another reason to reconsider before converting to dollars.   
- B.Delmer, Gambling911.com