White Abarrio Breeders Cup Payout Odds Move to 12-1 After Upset Whitney Win
Published on:
Aug/08/2023
The unexpected finish at the Whitney Stakes this weekend resulted in a major market move for the 2023 Breeders' Cup Classic.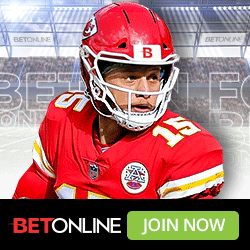 Cody's Wish, who was the Breeder's Cup favorite just a couple of weeks ago with 6/1 odds, is now listed at 16/1 after failing to perform up to expectations at the Whitney.
Saudi Crown, Scotland, Tapit Trice, Reincarnate and Skinner were added to our early Breeders' market.
White Abarrio, the victor at Saratoga last weekend, has moved up to 12/1 on the Breeders' board. You can find the full list below, as well as early Travers Stakes odds for the end of the month.
Travers Stakes             
Forte                            2/1
Arcangelo                     3/1
Mage                            9/2
Angel of Empire            6/1
Scotland                       10/1
National Treasure         14/1
Disarm                         16/1
Skinner                         16/1
Reincarnate                  20/1
Tapit Trice                    25/1
Breeders' Cup Classic               
Forte                            6/1
Arcangelo                     8/1
Geaux Rocket Ride        10/1
Mage                            10/1
Ushba Tesoro                12/1
White Abarrio               12/1
Taiba                            14/1
Angel of Empire            16/1
Arabian Knight              16/1
Cody's Wish                  16/1
Country Grammer         20/1
Derma Sotogake           20/1
First Mission                 20/1
Saudi Crown                 20/1
National Treasure         22/1
Art Collector                 25/1
Defunded                     25/1
Scotland                       25/1
Disarm                         33/1
Reincarnate                  40/1
Skinner                         40/1
Tapit Trice                    40/1
Extra Anejo                   50/1
- BetOnline News Wire