Where to Bet the Little League World Series Winner Online for 2023: Latest Payout Odds
Published on:
Aug/18/2023
We've seen some great action so far with this year's Little League World Series and we're only getting started.  BetOnline is one of the only websites to offer the LLWS bracket tournament odds in addition to betting on the future outright winner.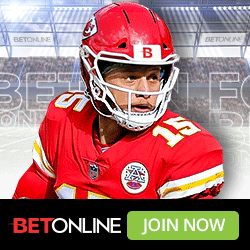 The following odds were updated on August 18 and do take into account the first two days of LLWS play.
LLWS Current Futures
International
Chinese Taipai 2-1
Tokyo 3-1
Venezuela 7-1
Panama 8-1
Mexico (Tijuana) 9-1
Australia (New South Wales) 12-1
Cuba 18-1
Czech Republic 33-1
Saskatchewan 40-1
USA
California El Segundo EVEN
Tennessee 3-1
Washington State (Northwest) 3-1
Texas 6-1
Rhode Island 9-1
North Dakota 11-1
Nevada 14-1
Ohio 20-1
Maine 25-1
Albany, Ohio lost its first game to favorites El Segundo (California) in a rain-shortened match.
The game was called at the end of the fourth inning after a 2½-hour rain delay with California winning 4-3.
El Segundo Leadoff batter Brody Brooks had the first homer of the game. Louis Lappe followed with a home run of his own.
New Albany had actually been up 3-1 to start the game.
New Albany is the first Ohio team to qualify since 2010, when Hamilton West Side competed.  They have another shot to stay in the tournament upcoming.
Maine also finds itself in a hole after Gray-New Gloucester/Raymond lost its opening game, 10-0 to Northeast Seattle.  They will play in a possible elimination game Saturday. At 2 p.m. Saturday, Gray-NG will play Media, Pennsylvania.
Speaking of Media, they also dropped their first game to Texas, who are coming in at 6-1 odds to win the Little League World Series and be crowned the champions.
"This is a once in a lifetime thing for the whole community," Bill Hagan, the former president of the Media Little League, said. "I'm a fifth generation Media person, I think in 1957 we won the state championship. We never made it to Williamsport." 
Seattle (Washington) was coming in at 3-1 odds now to win the LLWS final.
Wednesday and Thursday Scores
Wednesday, Aug. 16
Final: Panama 4, Europe-Africa 0
Final: Metro 3, Mountain 1
Final: Japan 1, Cuba 0
Final: Southwest 2, Mid-Atlantic 1
Thursday, Aug. 17
Final: Caribbean 2, Australia 1
Final: Northwest 1, New England 0
Final: Asia-Pacific 6, Canada 0
Final: West 4, Great Lakes 3
- Don Shapiro, Gambling911.com