Where Can I Bet the Preakness Online From Idaho?
Published on:
May/19/2023
Betting on this year's Preakness Stakes race from Idaho is available courtesy of our friends at BetUS.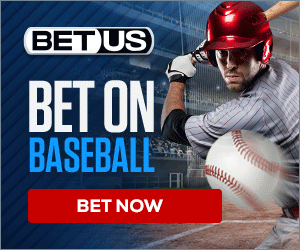 Idaho Horse Racing
Les Bois Park briefly had racing along with wagering, the revenue source keeping it going, was declared to be illegal.
Preakness Stakes Odds 2023
Sat, May 20, 2023 EST
Rot     To Win The 2023 Preakness Stakes     Moneyline
1     National Treasure         +250
2     Chase the Chaos         +4000
3     Mage         -140
4     Coffeewithchris         +3300
5     Red Route One         +1500
6     Perform         +1800
7     Blazing Sevens         +725
National Treasure brings back trainer Bob Baffert to the Preakness following a prolonged absence.
A 90-day suspension took him completely away from the 2022 Triple Crown and he was still banished from the Kentucky Derby this year thanks to Medina Spirit's disqualification in 2021 for a failed drug test.
That's all forgotten as far as Baffert is concerned.  He's fully focused on Saturday's Preakness. 
"If you can come with a good horse, you miss it," Baffert said. "But if you don't have one, and you don't think you can win it, you don't miss it. It's like any race I go to. You want to go there with a horse that's live. There's nothing worse than going somewhere where you know you don't have a chance."
Mage was widely expected to open as a 3-1 to 4-1 favorite if Forte had entered the field but the early Kentucky Derby favorite is still sidelined.  Mage would go on to win the Kentucky Derby and pays $850 for every $100 bet should he win the Triple Crown.
- Ean Lamb, Gambling911.com