UFC Fight Night Betting Preview June 3: Apex Las Vegas
Published on:
May/31/2023
The next UFC Fight Night is set Saturday at the UFC Apex in Las Vegas. It's not to be believed how the UFC continues to find great pairings in these events, and that's the case once again.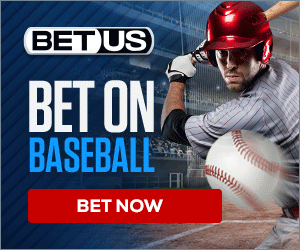 Six bouts are set to take place on the main card at Fight Night. Plenty of great battles on the undercard, too.
Here's a look at some of the top scheduled bouts on the program.
Kara-France vs Albazi
UFC Fight Night's premier event is a battle of flyweights, with Kai Kara-France opposing Amir Albazi. While last season was the first in this division, it has gained a serious amount of interest.
Albazi enters with a perfect 4-0 record, but hasn't met any fighter with a ranking. Kara-France was set to become the champ in the flyweight division, but last outing didn't go as expected.
Winner will probably be in line to earn a shot at the flyweight title somewhere down the road, the loser having to regroup. Albazi hasn't been defeated in UFC, but he figures to struggle to keep that perfect record intact against Kara-France.
It is considered a pick-'em bout, according to UFC Fight Night odds.
Featherweight to Battle
While Kara-France and Albazi are the night's final fight, the other big fight features a pair of featherweights known to put on a show.
Alex Caceres will take on Daniel Pineda. These two fighters are well-known among MMA fans. Caceres and Pineda might not have the titles on their resumes, but both are extremely aggressive and look to end quickly.
Caceres, after his appearance on the Ultimate Fighter, increased his fan base. He now appears to be in the best shape of his career. All Pineda does is win his fights, but will have his hands full Saturday evening.
This is going to be thrilling. Expect it to end rapidly. 
Pair of Fan Faves 
Jim Miller and Jared Gordon aren't battling in every single UFC event, but it might seem that way. They just continue to accept fights whenever offered, the duo entering with nearly 80 career UFC bouts between them.
While this sport tends to be dominated by young up and coming fighters, that's not what you will see on Saturday. Jim Miller already holds the UFC record for both appearances and wins, and he will be trying to add to the latter on Saturday.
Gordon wasn't supposed to be a part of this Fight Night, but he's replacing Ludovit Klein. We last saw Gordon in the Octagon in late April, and he is a fighter who's ready at any time.
Miller and Gordon continue to be fan favorites in this sport. Gordon might show a little fatigue, but he is facing a fighter that had been training to see a different opponent.
There are plenty of available wagers on this bout, as per UFC Miller-Gordon odds.
Action Will Be Terrific
This entire event can be seen on pay-per-view. While the main card is loaded with quality, there is also a chance to watch young fighters in the early part of the program.
Philipe Lins and Maxim Grishin will be the first fight on the schedule These two had plenty of early success in their careers. Expect Lins and Grishin to get the day started off right. Things will only get better after that.
- Don Shapiro, Gambling911.com