Jacob deGrom Removed From His Start in Middle of a Shutout vs. Yankees
Published on:
Apr/15/2023
All the latest betting news on the Texas Rangers that should help bettors make smart decisions before pulling the trigger.

Yankees-Rangers (deGrom Injury Update)
(April 28, 2023) - The Rangers just lost four straight, including three to the Cincinnati Reds, and now they may lose something even greater:  Their ace pitcher Jacob deGrom.  The were facing a Yankees team that is 11-3 in the last 14 meetings against them but deGrom was removed from his start in the middle of the shutout.  He exited with an apparent injury in the 4th inning.
Nobody appeared to know what the injury might be but we should know soon enough so stay tuned.
Jacob deGrom has left tonight's game in the top of the 4th inning with apparent injury. #YANKSonYES pic.twitter.com/Gxkjj6Mkqs

— YES Network (@YESNetwork) April 29, 2023
Hot and Cold Betting Trends
Under is 14-3 in Yankees last 17 games vs. a starter with a WHIP greater than 1.30.
Under is 10-3 in Yankees last 13 overall.
Yankees are 11-3 in the last 14 meetings.
Under is 13-3 in the last 16 meetings.
Under is 6-1 in the last 7 meetings in Texas.
Rangers are 14-42 in their last 56 vs. American League East.
Under is 5-1 in Rangers last 6 vs. American League East.
Over is 13-5 in Rangers last 18 overall.
Athletics-Rangers
(April 21, 2023) - The Rangers should be big favorites throughout this series at home.  But the recent trends give no real edge to either team.  It should be noted that the Under had only occurred four times in the last fifteen games of this series ahead of Friday.
Rangers-Royals
(April 18, 2023) - Texas was a big favorite here and, indeed, Game 1 Monday featured a line of -210.  If you could find them for -190 or less, we'd consider pulling the trigger, then start exercising caution if the price appears under -160. 
The Rangers were 10-3 against KC coming into this series. Texas had a record of 12-5 in the last 17 meetings in Kansas City.
There were four Unders in the last 14 meetings.  Monday's game stayed well Under while Tuesday's went way Over the total.
The Rangers were 2-8 in their last 10 road games and 2-6 in their last 8 vs. American League Central heading into this series.
The Over was 7-2 in Rangers last 7 overall following Tuesday's game.
Wednesday's game features another low priced line of KC -110.
Rangers-Astros
(April 15, 2023) - The Rangers-Astros series began on Friday with Texas owning the better record (7-5).  Houston was off to a very slow start, coming into the series with a 6-7 record.  Rangers fans can't be too confident here knowing their team is just 15-40 in the last 55 meetings versus Houston.  The Astros are 24-7 in the last 31 meetings with Texas not winning consecutive games over this span.  The Rangers did get off to a nice start to the series with a 6-2 win in Game 1. 
The Rangers are 5-1 in their last 6 games vs. a starter with a WHIP greater than 1.30.
The Under was 14-5 coming into this series.
The Under was 8-1 in Rangers last 9 road games vs. a right-handed starter.
Rangers are 34-77 in their last 111 road games vs. a right-handed starter.
We warned you to be careful Saturday as Hunter Brown has allowed just 3 hits on 16 at bats against Texas.  Though a small sampling, it amounts to .188.  He's also a right-hander and the Under is 8-1 in the Rangers last 9 road games versus a right-handed starter plus the Under in this series is 14-5, all of which is highlighted above.
More reason to consider the Under in Saturday's game: Houston Astros career statistics vs. Jon Gray: They are just 8 of 40 at bats without a home run.  Gray currently owns a 3.00 ERA.
Friday's Game 1 did stay Under the 8.5 with 8 runs scored.
In the end though, Saturday's game ended up going Over.  We're not sure this would have happened had Gray remained in the game.  He had to exit in the third inning after 2 innings after being hit on his throwing elbow by a line drive.  5 runs were scored in the 7th by Houston and the game went Over the 7.5 number. 
Sunday's game also hit the 10 and went Over.  So much for that Under trend.
Odds to Win the 2023 World Series (as of April 13)
Rot     Odds to win 2023 World Series     Moneyline
901     Houston Astros         +700
902     New York Yankees         +800
903     New York Mets         +900
904     Los Angeles Dodgers         +800
905     Atlanta Braves         +650
906     San Diego Padres         +1000
907     Toronto Blue Jays         +1200
908     Philadelphia Phillies         +2200
909     Seattle Mariners         +2200
910     Cleveland Guardians         +2200
911     St. Louis Cardinals         +2200
912     Tampa Bay Rays         +1000
913     Texas Rangers         +4000
914     Minnesota Twins         +3000
915     Milwaukee Brewers         +2200
916     Chicago White Sox         +5000
917     Los Angeles Angels         +3500
918     San Francisco Giants         +6000
919     Baltimore Orioles         +10000
920     Boston Red Sox         +8000
921     Chicago Cubs         +10000
922     Miami Marlins         +10000
923     Arizona Diamondbacks         +12500
924     Detroit Tigers         +20000
925     Kansas City Royals         +20000
926     Cincinnati Reds         +20000
927     Pittsburgh Pirates         +20000
928     Colorado Rockies         +50000
929     Oakland Athletics         +50000
930     Washington Nationals         +50000
Rangers 8-2 Against the Royals in Last Ten
(April 11, 2023) - The Texas Rangers are a mid-tier team on the odds breakdown.  They'll pay out $5000 on a $100 bet with a World Series victory.
Coming into Tuesday, the Rangers were 6-4. They beat KC in Game 1 of their series 11-2 but struggled in their series against the Cubs and Orioles.  They did sweep the Phillies to kick off the season.
Against the Royals, Texas has gone 4-1 in the last five games and 8-2 in the last ten.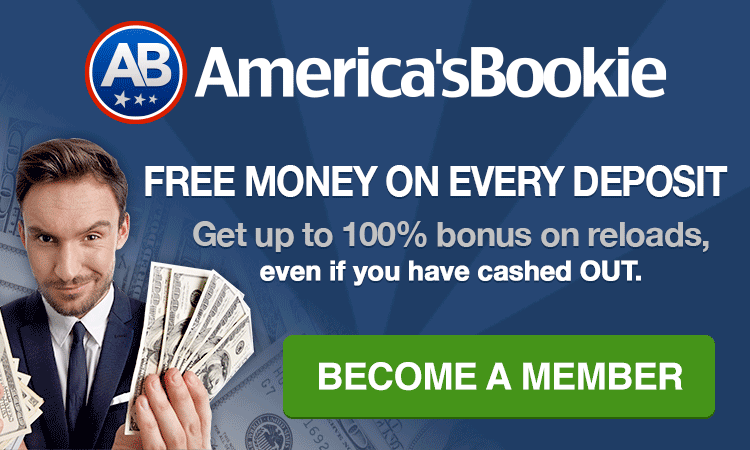 Odds to Win the 2023 World Series
Rot     Odds to win 2023 World Series     Moneyline
901     Houston Astros         +650
902     New York Yankees         +750
903     New York Mets         +900
904     Los Angeles Dodgers         +850
905     Atlanta Braves         +750
906     San Diego Padres         +900
907     Toronto Blue Jays         +1200
908     Philadelphia Phillies         +1600
909     Seattle Mariners         +2000
910     Cleveland Guardians         +2200
911     St. Louis Cardinals         +1800
912     Tampa Bay Rays         +1600
913     Texas Rangers         +5000 (Bet Here)
914     Minnesota Twins         +4000
915     Milwaukee Brewers         +2800
916     Chicago White Sox         +4000
917     Los Angeles Angels         +4000
918     San Francisco Giants         +5000
919     Baltimore Orioles         +6500
920     Boston Red Sox         +6500
921     Chicago Cubs         +8000
922     Miami Marlins         +10000
923     Arizona Diamondbacks         +12500
924     Detroit Tigers         +20000
925     Kansas City Royals         +20000
926     Cincinnati Reds         +20000
927     Pittsburgh Pirates         +20000
928     Colorado Rockies         +25000
929     Oakland Athletics         +50000
930     Washington Nationals         +50000
- Don Shapiro, Gambling911.com