Super Bowl Game Total Points Range Prop Bet - 2023 Chiefs-Eagles
Published on:
Feb/03/2023
The 2023 Super Bowl between the Chiefs and Eagles features a line that has moved between Chiefs -1 and Eagles -2.5, suggesting a very tight matchup.  The total was coming in at 50.5.
The 51 to 60 point range still pays decent at $240 for every $100 bet for anyone who wants a little something more from just wagering the total at around even odds.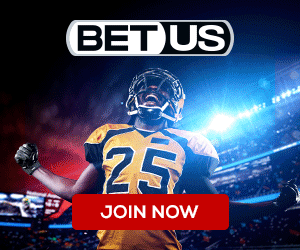 RotGame Total Points RangeMoneyline
1086 00-20 pts    +5500
1087 21-30 pts    +1400
1088 31-40 pts    +425
1089 41-50 pts    +210
1090 51-60 pts    +240
1091 61-70 pts    +450
109271+ pts    +850
Rot     Winning Margin     Moneyline
1049     Chiefs to win by 1-6 pts         +310
1050     Chiefs to win by 7-12 pts         +550
1051     Chiefs to win by 13-18 pts         +900
1052     Chiefs to win by 19-24 pts         +1600
1053     Chiefs to win by 25-30 pts         +3500
1054     Chiefs to win by 31-36 pts         +5000
1055     Chiefs to win by 37-42 pts         +10000
1056     Chiefs to win by 43 or More pts         +11000
1057     Eagles to win by 1-6 pts         +290
1058     Eagles to win by 7-12 pts         +450
1059     Eagles to win by 13-18 pts         +750
1060     Eagles to win by 19-24 pts         +1400
1061     Eagles to win by 25-30 pts         +2600
1062     Eagles to win by 31-36 pts         +4600
1063     Eagles to win by 37-42 pts         +7600
1064     Eagles to win by 43 or More pts         +10000
- Mary Montgomery, Gambling911.com