Staley Hot Seat Odds Following Loss to Titans
Published on:
Sep/18/2023
Brandon Staley can't afford to blow many more games.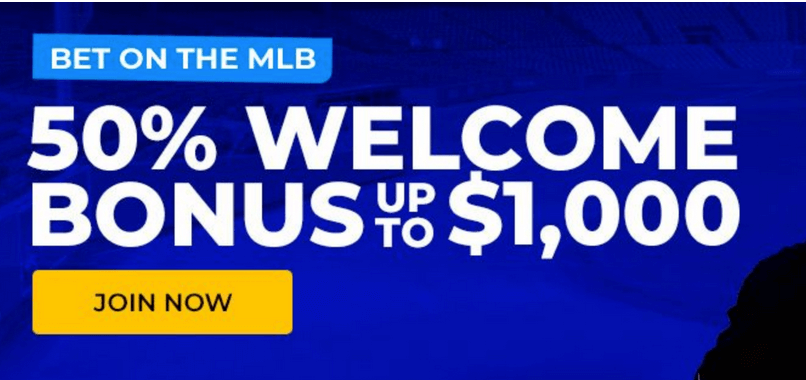 The coach that cost the Chargers a playoff berth in Justin Herbert's rookie season by not settling for a tie, and suffered a catastrophic meltdown against the Jaguars during last postseason, is officially on the oddsmakers' hottest seat.
SportsBetting.ag has Staley as the favorite to be the first NFL head coach canned this year. When a team with as much talent as the Chargers have continue to be competitive but blow leads and lose close games, you have to look at replacing the man in charge.
Staley is followed Matt Eberflus (12/1 last week) and Ron Rivera, although the sportsbook said that Rivera's low odds were due to current liability on him, clearly not the 2-0 start to the season.
On the flip side, in terms of Coach of the Year, Arthur Smith has moved into the favorite spot (Dan Campbell favored last week), but is followed closely by Miami's Mike McDaniel (14/1 last week).
In other dubious NFL odds, Mac Jones is now the favorite to be the first QB benched, supplanting Ryan Tannehill from last week. Russell Wilson remains the second-favorite overall.
First Coach Fired    
Brandon Staley             2/1
Matt Eberflus                4/1
Ron Rivera                    4/1
Josh McDaniels             5/1
Kevin O'Connell            12/1
Robert Saleh                 14/1
Dennis Allen                 25/1
Mike Vrabel                  25/1
Todd Bowles                 25/1
Jonathan Gannon          33/1
Kevin Stefanski             33/1
Mike Tomlin                 33/1
Sean Payton                  33/1
Zac Taylor                     33/1
Bill Belichick                  40/1
Pete Carroll                  50/1
Frank Reich                   66/1
Matt Lafleur                 66/1
Mike McCarthy             66/1
Sean McDermott           66/1
Shane Steichen             66/1
Arthur Smith                 100/1
Brian Daboll                  100/1
Dan Campbell               100/1
DeMeco Ryans              100/1
Doug Pederson             100/1
John Harbaugh              100/1
Sean McVay                  100/1
Mike McDaniel              200/1
Nick Sirianni                  250/1
Andy Reid                     500/1
Kyle Shanahan              500/1
First QB Benched - https://www.sportsbetting.ag/sportsbook/futures-and-props/nfl-regular-season/first-quarterback-benched  
Mac Jones                    4/1
Russell Wilson               5/1
Ryan Tannehill              6/1
Anthony Richardson      9/1
CJ Stroud                      9/1
Sam Howell                  9/1
Kenny Pickett                10/1
Baker Mayfield             12/1
Bryce Young                  12/1
Jimmy Garoppolo          12/1
Kirk Cousins                  14/1
Justin Fields                  20/1
Geno Smith                   25/1
Desmond Ridder           33/1
Joe Burrow                   40/1
Jordan Love                  40/1
Matthew Stafford         40/1
Brock Purdy                  50/1
Daniel Jones                 50/1
Derek Carr                    50/1
Deshaun Watson           66/1
Dak Prescott                 100/1
Jared Goff                     100/1
Justin Herbert               100/1
Josh Allen                     300/1
Trevor Lawrence           300/1
Tua Tagovailoa              300/1
Jalen Hurts                   500/1
Lamar Jackson              500/1
Patrick Mahomes          1000/1
MVP - https://www.sportsbetting.ag/sportsbook/futures-and-props/nfl-player-futures/mvp      
Tua Tagovailoa              6/1
Jalen Hurts                   7/1
Josh Allen                     7/1
Patrick Mahomes          7/1
Lamar Jackson              9/1
Brock Purdy                  12/1
Dak Prescott                 12/1
Trevor Lawrence           14/1
Justin Herbert               16/1
Joe Burrow                   20/1
Tyreek Hill                    25/1
Derek Carr                    33/1
Deshaun Watson           33/1
Jordan Love                  33/1
Christian McCaffrey       40/1
Jared Goff                     40/1
Matthew Stafford         40/1
Kirk Cousins                  50/1
Geno Smith                   75/1
Justin Fields                  75/1
Micah Parsons              75/1
Daniel Jones                 80/1
Justin Jefferson             80/1
Kenny Pickett                100/1
Nick Chubb                   100/1
Sam Howell                  100/1
Derrick Henry               150/1
Desmond Ridder           150/1
Jimmy Garoppolo          150/1
Mac Jones                    150/1
Russell Wilson               150/1
Ryan Tannehill              150/1
TJ Watt                         150/1
Offensive ROY             
Bijan Robinson              2/1
Anthony Richardson      4/1
Puka Nacau                   5/1
Jahmyr Gibbs                12/1
Jordan Addison             12/1
Zay Flowers                  12/1
Bryce Young                  14/1
CJ Stroud                      14/1
Marvin Mims                25/1
Jaxon Smith-Njigba        33/1
Tank Dell                      40/1
Jalin Hyatt                    50/1
Jonathan Mingo            50/1
Rashee Rice                  50/1
Dalton Kincaid              66/1
Jayden Reed                 66/1
Roschon Johnson          66/1
Sam LaPorta                 75/1
Tyjae Spears                 75/1
Josh Downs                   100/1
Luke Musgrave             100/1
Tank Bigsby                  100/1
Zach Charbonnet          100/1
Defensive ROY             
Jalen Carter                  2/1
Will Anderson               5/1
Christian Gonzalez        14/1
Jack Campbell               18/1
Brian Branch                 20/1
Emmanuel Forbes         20/1
Lukas Van Ness             20/1
Tyree Wilson                20/1
Devon Witherspoon      25/1
Will McDonald IV          25/1
Nolan Smith                  28/1
Calijah Kancey               33/1
Deonte Banks               33/1
Felix Anudike-Uzomah   33/1
Keion White                  33/1
Cam Smith                    40/1
Joey Porter Jr.               40/1
Myles Murphy              40/1
BJ Ojulari                      50/1
Bryan Bresee                50/1
Ivan Pace                      50/1
Mazi Smith                   50/1
Coach of the Year                    
Arthur Smith                 4/1
Mike McDaniel              5/1
Dan Campbell               10/1
John Harbaugh              12/1
Matt Lafleur                 12/1
Todd Bowles                 14/1
Mike McCarthy             18/1
Kevin Stefanski             20/1
Kyle Shanahan              20/1
Mike Tomlin                 20/1
Shane Steichen             20/1
Dennis Allen                 22/1
Mike Vrabel                  22/1
Doug Pederson             25/1
Robert Saleh                 25/1
Sean McVay                  25/1
Ron Rivera                    28/1
DeMeco Ryans              40/1
Frank Reich                   40/1
Nick Sirianni                  40/1
Pete Carroll                  40/1
Sean McDermott           40/1
Brian Daboll                  55/1
Andy Reid                     66/1
Bill Belichick                  66/1
Kevin O'Connell            66/1
Sean Payton                  90/1
Brandon Staley             100/1
Jonathan Gannon          100/1
Josh McDaniels             100/1
Matt Eberflus                100/1
Zac Taylor                     100/1
Defensive POY             
Micah Parsons              2/1
Myles Garrett               6/1
T.J. Watt                       7/1
Nick Bosa                      16/1
Aaron Donald               33/1
Ahmad Gardner            33/1
Aidan Hutchinson          33/1
Danielle Hunter             33/1
Maxx Crosby                 33/1
Quinnen Williams         33/1
Jaelen Phillips               40/1
Roquan Smith               40/1
Bradley Chubb              50/1
Brian Burns                   50/1
Chase Young                 50/1
Fred Warner                 50/1
Haason Reddick            50/1
Joey Bosa                     50/1
Matthew Judon             50/1
Patrick Surtain II            50/1
Chris Jones                   66/1
Jordan Whitehead         66/1
Rashan Gary                 80/1
Bobby Wagner              100/1
Darius Slay Jr.               100/1
Derwin James               100/1
Harold Landry               100/1
Jessie Bates III               100/1
Josh Allen                     100/1
Justin Simmons             100/1
Nick Bolton                   100/1
Shaquille Leonard         100/1
Talanoa Hufanga           100/1
Tariq Woolen                100/1
Travon Walker              100/1
Trey Hendrickson          100/1
Von Miller                    100/1
Za'Darius Smith             100/1
Randy Gregory              125/1
Antoine Winfield Jr       150/1
Dexter Lawrence           150/1
Jack Jones                     150/1
Jaire Alexander             150/1
Jeffrey Simmons           150/1
Kyle Hamilton               150/1
Minkah Fitzpatrick        150/1
Sam Hubbard                150/1
Trevon Diggs                 150/1
Kevin Byard                  200/1
Khalil Mack                   200/1
Comeback POY            
Damar Hamlin               2/3
Tua Tagovailoa              2/1
Calvin Ridley                 12/1
Matthew Stafford         20/1
TJ Watt                         20/1
Baker Mayfield             25/1
Chase Young                 25/1
Breece Hall                   33/1
John Metchie                33/1
Lamar Jackson              33/1
Michael Thomas           50/1
Carson Wentz               66/1
Cooper Kupp                 66/1
Odell Beckham Jr.         66/1
Javonte Williams           75/1
Zach Wilson                  100/1
- SportsBetting.ag Press