These Sportsbook, Daily Fantasy App Downloads Will Blow Your Mind
Published on:
Sep/21/2023
Self-proclaimed "Acquisition Assassin" James McLoughlin posted on his LinkedIn page the other day comparisons between US sportsbook and Daily Fantasy Sports app downloads to his native Australia.  The numbers are staggering.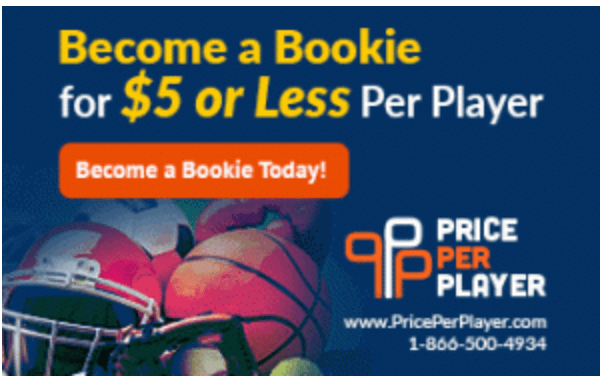 He writes:
Two thoughts on the US sports betting marketing, based on download data vs  Australia. 

1. Football season is ludicrous.
2. The US sports betting market is as big as advertised.
He adds:
"Bare in mind, football returned in Europe.  And horse racing is exploding in Australia. Mature markets vs brand new, of course. But the numbers are insane."
DraftKings is the US market leader when factoring in both their sportsbook and DFS sites.  The average daily downloads are 17.3K compared to the next most downloaded site in the space, FanDuel, at 15.4K.
Regular readers of the Gambling911.com website should not be surprised to see PrizePicks at No.3 on the list despite not operating an actual sportsbook.  They do promote a pick'em game that is similar to that of player parlays offered by sportsbooks.  PrizePicks comes in at 11.3K average downloads per day.
Sleeper Fantasy Sports surprised many of us with their average 10.1K downloads per day while Underdog Fantasy came in with 6.6K.   Neither site technically operates a sportsbook but both offer the controversial pick'em contests.
Fanatics was the third most downloaded sportsbook and DFS app at 6.08K.
BetMGM is the most downloaded sportsbook only site averaging 4.87K per day while PointsBet interestingly came in at 3.04K.
Rounding out the rest of the field was Fliff's social sports picks (2.89K) pretty much tied with bet365 (2.87K) and Caesars at 1.99K.
All data courtesy of AppTweak, which McLoughlin goes on to point out uses estimates but are "usually right in the ballpark".
- Aaron Goldstein, Gambling911.com