Why So Few Sites Offering Odds on Olympics Women's Gymnastics?
Published on:
Aug/14/2008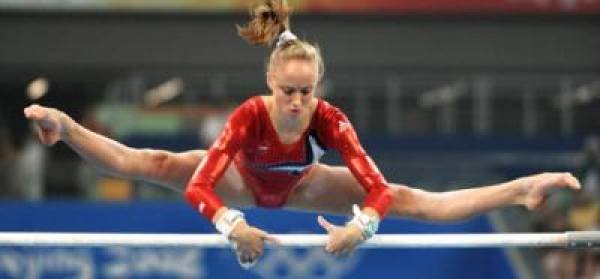 It's a question many of us around here at Gambling911.com are asking: Why are only a handful of online gambling websites offering betting odds on the 2008 Summer Olympics women's gymnastics? Indisputably, women's gymnastics is one of the most popular events during the Olympics.
BetUS.com was one of the few online gambling websites offering odds on this event. And quite frankly, we don't have an answer.
The event in the States is being promoted as the "Who will be the next Mary Lou Retton?" Retton was the women's gymnast who had us all glued to our seats during the 1984 Olympics when she became the first female gymnast from outside Eastern Europe to win the Olympic all-around title.
And today, with China now dominating the Summer Olympics and gymnastics, it's up to the likes of Shawn Johnson and Nastia Liukin to follow in Retton's footsteps. Both are representing Team USA. Johnson is the -110 favorite to win the Individual All Around while Nastia Liukin, who received the highest score of the Olympics two days ago, was listed with +300 odds at BetUS.com. Liukin would pay out $300 for every $100 bet. Johnson would pay near even odds.
In between the two Americans was Yang Yilin of China, listed with +140 odds. Jiang Yuyuan was listed just behind Liukin with +500 odds.
Nielsen Online, a service of The Nielsen Company, reported that among seven top athletes competing in Thursday night's women's gymnastics individual all-around finals, American Shawn Johnson leads in online buzz. Fan buzz about Johnson was more than twice that of fellow-American Nastia Liukin, who was followed by China's Jiang Yuyuan.
"Fans continue to get involved in the games, discussing the athletes and events online," said Jon Gibs, vice president media analytics, Nielsen Online. "And while Michael Phelps is leading in overall buzz among Olympic athletes we've tracked, fan interest in gymnastics is typically high given the personalities, rivalries and made-for-TV/Video quality of the sport."
BetUS.com is offering the following betting odds on the 2008 Summer Olympics Women's Gymnastics - Artistic Gymnastics - Women's Individual All-Around - Women's All-Around final:
Rot # To Win Individual All Around Moneyline
1 Shawn Johnson USA -110
2 Yang Yilin CHN +140
3 Nastia Liukin USA +300
4 Jiang Yuyuan CHN +500
5 Ksenia Semenova RUS +700
6 Steliana Nistor ROU +1300
7 Anna Pavlova RUS +1800
8 Jade Barbosa BRA +2500
9 Vanessa Ferrari ITA +3000