Why Chelsea is the Favorite With Bookies: Players Blow Big Cash
Published on:
Aug/08/2008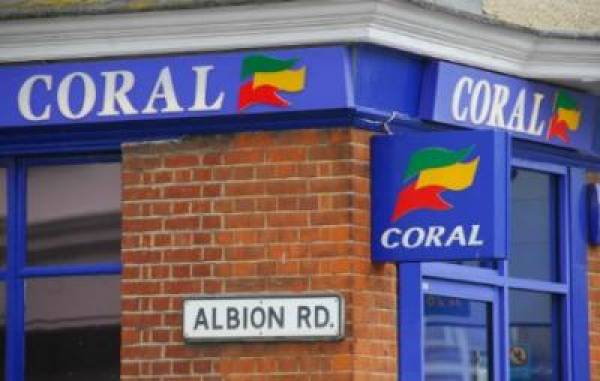 According to a report in the London Independent, the local bookies are loving Chelsea...but not necessarily to win the upcoming season. Actually they love the fact that the players themselves are blowing large sums of cash.
Frowned upon in the US where players in nearly every major sport have been condemned for their alleged gambling habits (think Pete Rose), England doesn't seem to mind if its footballers bet on themselves...or so it seems.
Chelsea football club owner Roman Abramovich's billions aren't just enriching his mollycoddled players the wealth is also trickling down to local businesses, writes Henry Deedes of the Independent.
Since moving into their state-of-the-art training centre in Cobham, Surrey, several of Abramovich's players are known to have become regulars at the poky local bookmaker belonging to Coral.
It was even reported a couple of years ago that the team's captain, John Terry, and his colleague Wayne Bridge had blown as much as £13,000 during a single three-hour visit.
To accommodate their affluent clientele, I hear Coral's bosses are now responding to the demand by opening a new, "bigger and better" shop a few yards down the high street.
"It's not uncommon to see several of the players' flashy gas guzzlers parked outside on a weekday," I'm reliably informed by one local.
"They're often in there, so news that Coral have decided to expand shouldn't come as a surprise."
The new Coral premises are due to be open by the early part of the new football season, The Independent confirmed.
Ironically, the attitude in Great Britain may have had the torch passed onto the Summer Olympics (forgive the pun).
Citing the frenetic pace of the Chinese capital and the anticipated crowds that will flock to the Summer Games, British authorities say its team will instead be housed in Macau, a former Portuguese colony that today rivals Las Vegas as a casino haven.
"They will eat, they will train, and they will sleep," Bernard Cotton, the British Olympic Association's performance manager, said of the UK athletes' routine prior to competition. The British team will be "most boring" during this intense period, he said.
And play?
The goal of staying in Macau is to give the British team the "best possible chance of peaking and then taking them (to Beijing) 24-72 hours before their events," Cotton said.
The British athletes won't be distracted by Macau's gambling scene, because they've been training years for this "one chance," Cotton said. "They're not of the mind to squander all that effort." Besides, their hotel doesn't have a casino, he added.
----
Bet365.com was offering betting on all football matchups and the Olympics. The British pound and euro proudly accepted.
----
Alistair Prescott, Gambling911.com