Betting is available on the Winner, Method of Victory and Total Rounds for UFC 249: Justin Gaethje vs Tony Ferguson from Denver, Colorado.  Claim your Welcome Bonus using G911 - Maximum $1000.  Scroll down for venues that show UFC fights, keeping in mind that restaurants and bars will not be open for dining/drinking in on Saturday.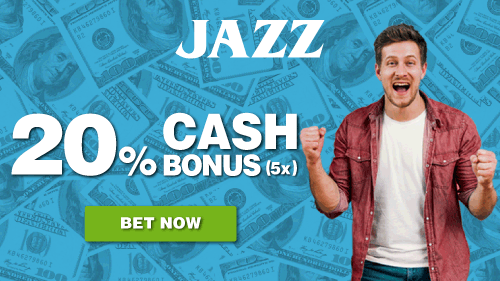 Restaurants and bars remain shut down for in-door dining
These establishments typically show UFC fights and are likely to start again soon.
Diamond Cabaret @ Denver 1222 Glenarm Place Denver, CO  
0.23 miles away (303) 571-4242  
Stoneys Bar & Grill 1111 Lincoln St Denver, CO  
0.41 miles away (303) 830-6839  
100% de Agave 975 Lincoln St Denver, CO  
0.59 miles away (303) 731-1100  
Society Sports & Spirits 1434 Blake St Denver, CO  
0.87 miles away (720) 465-9830  
La Boheme Gentlemen's Cabaret 143 Stout St. Denver, CO  
0.9 miles away (303) 820-3212  
Stoneys Uptown Joint 1035 E 17th Avenue Denver, CO  
0.93 miles away (720) 485-5503  
Brothers Bar & Grill @ Denver 1920 Market Street Denver, CO  
0.96 miles away (303) 297-2767  
Sports Column 1930 Blake Street Denver, CO  
1.02 miles away (303) 296-1930  
Swankys 1938 Blake Street Denver, CO  
1.03 miles away (303) 297-2399  
Viewhouse Eatery Bar & Rooftop 2015 Market St Denver, CO  
1.04 miles away (720) 878-2015  
Jacksons Denver 1520 20th Street Denver, CO  
1.09 miles away (303) 298-7625  
Irish Rover Denver 54 S. Broadway Denver, CO  
1.64 miles away (303) 282-4643  
Sportsbook Bar & Grill @ Denver 266 B South Downing St Denver, CO  
2.12 miles away (303) 635-6691  
Sloans Lake Tap and Burger 1565 N.Raleigh St Unit 100 Denver, CO  
2.77 miles away (720) 456-6779  
Ginger's Sports Bar 3392 West 38th Avenue Denver, CO  
3.04 miles away (303) 477-4090  
Reivers Bar and Grill 1085 South Gaylord Street Denver, CO  
3.28 miles away (303) 733-8856  
Crimson & Gold Tavern 2017 S University Blvd Denver, CO  
4.42 miles away (720) 379-5454  
Dave & Busters @ Denver 2000 S. Colorado Blvd. Denver, CO  
4.94 miles away (303) 759-1515  
Buffalo Wild Wings @ Lakewood 2 415 South Wadsworth Blvd. B Lakewood, CO  
5.29 miles away (720) 963-9464  
Buffalo Wild Wings @ Denver CO 7607 E. 36th Avenue Suite 830 Denver, CO  
5.29 miles away (303) 322-0551  
Felt 101 W. Floyd Ave Englewood, CO  
5.7 miles away (720) 266-6190  
Milos Sports Bar 6495 E Evans Ave Denver, CO  
5.85 miles away (303) 691-3391  
Brothers Bar & Grill @ Stapleton 8270 East Northfield Blvd Suite 1480 Denver, CO  
6.11 miles away (303) 953-0229  
Bout Time Pub @ Sheridan 3580 S. Platte River Drive Unit A Sheridan, CO  
6.13 miles away (303) 761-1700  
Our Place Bar and Grill 7320 Pecos Street Denver, CO  
6.29 miles away (720) 389-8057  
Ugly Dog Sports Cafe 1345 Cortez Street Denver, CO  
6.35 miles away (303) 428-3600  
Buffalo Wild Wings @ Sheridan CO 3900 River Point Parkway Sheridan, CO  
6.45 miles away (303) 789-9280  
Buffalo Wild Wings @ Aurora CO 10500 East Garden Drive Aurora, CO  
7.36 miles away (720) 213-1100  
Gibbys 1555 S Havana St. Unit W Aurora, CO  
7.42 miles away (303) 755-5944  
El Tequileno 1535 S. Kipling Pkwy. Suite M Lakewood, CO  
7.64 miles away (303) 988-2580  
Rackem Billiards and Sports Bar 1919 S Havana St Aurora, CO  
7.71 miles away (303) 755-7675  
Mariscos Del Rey Two 10293 East Illiff ave Aurora, CO  
7.84 miles away (303) 596-6164  
Bout Time Pub @ Arvada 5225 W 80th Ave Suite A Arvada, CO  
7.9 miles away (303) 650-2729  
Hooters @ Aurora (Parker) 2610 S Parker Road Denver, CO  
8.32 miles away (303) 337-7070  
Tequilas Family Mexican Restaurant @ Aurora 2790 S Havana St. Ste A1 Aurora, CO  
8.38 miles away (720) 748-1260  
Viewhouse III 2680 West Main St Littleton, CO  
8.83 miles away (303) 797-4829  
Buffalo Wild Wings @ Arvada 8350 West 80th Ave. Arvada, CO  
8.83 miles away (303) 424-2999  
Twin Peaks Restaurant @ Colorado Mills 14035 W Colfax Dr Lakewood, CO  
8.83 miles away (303) 278-8232  
Noonans Tavern 13521 E Iliff Avenue Aurora, CO  
9.4 miles away (720) 246-0309  
Legends of Aurora 13690 East Iliff Aurora, CO  
9.53 miles away (303) 671-0560  
Buffalo Wild Wings @ Thorton CO 10010 Grant St. Thorton, CO  
9.59 miles away (720) 929-9464  
Buffalo Wild Wings @ Lakewood CO 5138 S Wadsworth Blvd Lakewood, CO  
9.66 miles away (303) 978-9424  
In the Zone Sports Bar & Grill 15600 W 44th Ave Golden, CO  
10.16 miles away (303) 279-3888  
Buffalo Wild Wings @ Arvada 64th Ave 15570 West 64th Ave. Arvada, CO  
10.93 miles away (303) 467-2999  
Buffalo Wild Wings @ Westminster CO 10436 Townecenter Dr. Suite 100 Westminster, CO  
11.24 miles away (303) 465-2999  
Dave & Busters @ Westminster 10667 Westminster Blvd. Westminster, CO  
11.26 miles away (303) 438-1500  
Twin Peaks Restaurant @ Arapahoe 8840 East Arapahoe Rd Centennial, CO  
11.46 miles away (303) 477-8946  
Finn McCools Bar & Grill 8880 E Arapahoe Rd Centennial, CO  
11.48 miles away (303) 770-8832  
Sportsbook Bar & Grill @ Greenwood Village 9660 East Arapahoe Rd. Greenwood Village, CO  
11.66 miles away (303) 799-1300  
Catfish Haven 4650 Tower Rd STE 108 Denver, CO  
11.97 miles away (303) 399-3730  
Viewhouse Eatery Centennial 7101 South Clinton Street Centennial, CO  
12.03 miles away (303) 790-8439  
Tequilas Family Mexican Restaurant @ Thornton 12020 Pennsylvania St. Thornton, CO  
12.17 miles away (303) 254-5555  
Hooters @ Westminster 1111 W 120th Ave. Westminster, CO  
12.18 miles away (303) 991-4668  
Rails End Brewery 11625 Reed Court Unit B Broomfield, CO  
12.53 miles away (303) 353-8121  
Colorado Keg House 8001 Arista Pl #110 Broomfield, CO  
12.61 miles away (303) 466-6677  
Brothers Bar & Grill @ Lone Tree 7407 Park Meadows Drive Lone Tree, CO  
13.06 miles away (303) 792-3722  
Golden Flame Hot Wings 18757 East Hampden Ave Aurora, CO  
13.11 miles away (303) 690-1171  
Buffalo Wild Wings @ Highlands Ranch CO 980 Sgt Jon Stiles Drive Highlands Ranch, CO  
13.13 miles away (303) 471-5492  
Hooters @ Lone Tree 8334 Willow St Lone Tree, CO  
13.19 miles away (303) 996-4668  
Buffalo Wild Wings @ Centennial 8255 South Chester Street Suite 200 Centennial, CO  
13.23 miles away (303) 768-9464  
Fox & Hound @ Lone Tree 9239 Park Meadows Drive Lone Tree, CO  
13.95 miles away (720) 875-9161  
Robusto Room 9535 Park Meadow Dr Lone Tree, CO  
14.07 miles away (303) 790-7363  
Twin Peaks Restaurant @ Flatiron 299 E Flatiron Crossing Dr Broomfield, CO  
15.0 miles away (303) 469-3825  
Brick House Tavern + Tap @ Parker 19320 Cottonwood Drive Parker, CO  
17.32 miles away (303) 840-2285  
Buffalo Wild Wings @ Aurora CO ( Main St 6100 S Main Street Unit 107 Aurora, CO  
17.61 miles away (720) 870-4475  
Golden Flame Hot Wings 16524 Keystone Blvd Parker, CO  
17.67 miles away (720) 708-5834  
Buffalo Wild Wings @ Thornton CO 16540 N. Washington St Thornton, CO  
17.81 miles away (303) 524-3800  
Buffalo Wild Wings @ Brighton CO 2025 Priairie Center Parkway Brighton, CO  
18.79 miles away (303) 655-9464  
Buffalo Wild Wings @ Longmont 2303 Clover Basin Dr Longmont, CO  
28.96 miles away (303) 485-9464  
Parrots Sports Bar Grill 6050 Firestone Boulevard Longmont, CO  
29.09 miles away (303) 774-0700  
Tequilas Family Mexican Restaurant 451 South Pratt Parkway Longmont, CO  
29.3 miles away 7(204) 994-0777
- Dan Shapiro, Gambling911.com