Washington Redskins Odds to Win the 2009 Super Bowl
Published on:
Sep/28/2008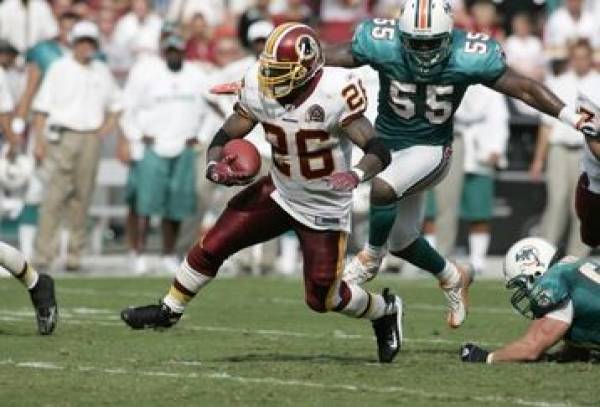 Well, considering the Dallas Cowboys were the favorites to win the 2009 Super Bowl heading into Week 4 of the NFL and a now 3-1 Washington Redskins team just knocked them off, it's not to late to start thinking about the Redskins odds to win the 2009 Super Bowl.
BetOnline.com was scheduled to update its 2009 Super Bowl odds by no later than Wednesday. But early birds might be getting more than a worm if the Skins win the big one under new coach Jim Zorn. $4000 would be paid on a $100 bet. A $100 bet for the Washington Redskins to win the 2009 NFC Championship would pay $1800 for those who got down on them early in the season.
And with the Redskins viewed as the red headed stepchild early on (forgive the pun) in a division full of talent, Washington bettors stand to make out big even on division odds. Some online sports books listed the Skins as 8/1 long shots paying $8000 on every $100 bet just to win the NFC East division.
Gambling911.com predicted early on that there was something about these Redskins that had the odds makers excited. The Washington Redskins were a -140 favorite to win OVER 7 ½ 2008 regular season games, and that suggested the odds makers certainly had confidence in a team playing within such a tough division.
Tony Romo is considered one of the league's premier young passers, but in Week 4 of the 2008 NFL, it was Redskins quarterback Jason Campbell who led his team to a 26-24 victory in front of a stunned crowd, points out Matt Mosley of ESPN.com.
Campbell overwhelmed the Cowboys in the first half by completing 20 of 31 passes for 231 yards and two touchdowns. The Cowboys focused on slowing down Santana Moss, who has torched them in the past. But the strategy backfired. Pro Bowl cornerback Terence Newman was burned for two touchdowns and a 53-yard pass to Moss. Campbell did an excellent job moving around in the pocket, and he put constant pressure on the Cowboys' defense.
In the second half, the Redskins gashed the Cowboys with their running game. All the misdirection plays the Redskins tried early opened the way for running back Clinton Portis to have a huge second half. Coach Wade Phillips has said "no one runs on the Dallas Cowboys," but that wasn't accurate Sunday.
Late in the game, the Cowboys' defense appeared winded. The Redskins' defense kept Romo in check through much of the afternoon, and then rookie safety Chris Horton picked him off to set up a Redskins field goal that put them up, 23-17.
On Sunday and the two previous weeks, it was the Redskins who looked like they were Super Bowl bound.