USA vs. Brazil Confederations Cup Betting Odds
Published on:
Jun/27/2009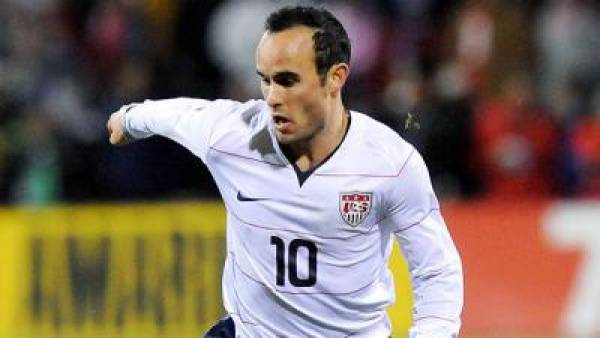 The moment of truth has arrived with USA vs. Brazil Confederations Cup betting odds suggesting that Team USA doesn't stand a chance on Sunday.  But wasn't that the case when they played Spain as huge +900 (9/1) underdogs?
"I've never beaten Brazil at any level," said USA playmaker, Brandon Donovan. "I have one particular lowlight, my first game against them was an Under-23 match in Brasilia - we lost 7-0!
"We're hoping to rectify that (Sunday), it would be a nice time to do it."
Donovan hopes to have the local South African fans in his corner.
"One of the best things here was coming to the stadium the other night. I wasn't sure how the crowd were going to accept us, then realised how many South Africans were on our side.
"I think we've shown a spirit and competiveness that people love and find infectious. I expect the same (Sunday), people want to see us doing well."
Coach Bob Bradley told the eve-of-match press conference that the USA's appearance in the Confed Cup finale was the fruit of a long voyage.
"This chance is not something that's happened in the last few days, it's a result of a lot of things happening in US soccer like MLS players choosing to go to Europe, and our success and disappointments at the World Cup," he said.
"We're continuing our march in the soccer world and this is an important step."
When the Americans play Brazil in the Confederation Cup final Sunday, they have a chance to create a watershed moment in U.S. soccer. The Americans have never won a FIFA tournament -- this is the first time they've even made it to a final -- and a victory over the five-time World Cup champions would signal they are closer than ever to the likes of Spain, England, Argentina, Italy and Germany.
"For U.S. Soccer, this is a very special day," Bradley said. "It's the first time we're playing in a final of a world competition like this, and to play against Brazil -- everybody knows their history -- is extra special."
The United States has beaten Brazil only once in 14 tries, and that 1-0 victory came in Los Angeles in the semifinals of the 1998 CONCACAF Gold Cup, the championship of North and Central America and the Caribbean.
Just last week, Brazil routed the Americans 3-0 in group play at the Confederations Cup. The loss left them on the verge of elimination, and had some critics calling for Bradley's job.
USA vs. Brazil Confederations Cup betting odds would have team USA paying out an incredible $525 for every $100 bet if they win.
Brazil requires a $325 bet to win $100 (the $325 is paid back should Brazil win). 
The USA vs. Spain Confederations Cup betting drove some unprecedented traffic to the Gambling911.com website earlier this week for a football (soccer) match featuring the US.
USA vs. Brazil kicks off at 2 pm EST on ESPN.
SBG Global is offering a free cash bonus up to 60 percent of an initial deposit (restrictions apply based on amount of deposit).
Alistair Prescott, Gambling911.com