USA Takes Gold, Silver in Women's Gymnastics: Nastia Liukin on Top
Published on:
Aug/15/2008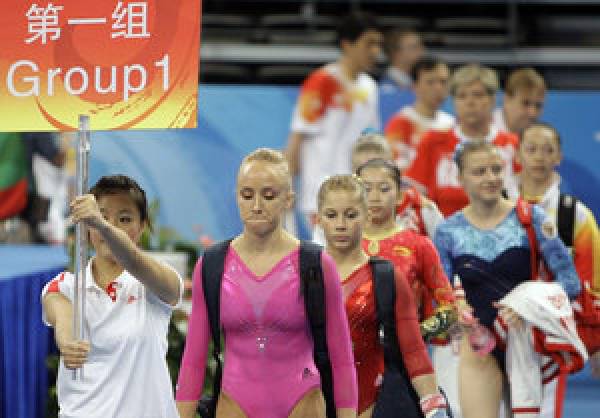 It was Nastia Liukin who at the age of 2 ½ moved from Russia to - of all places - Plano, Texas, to take the gold medal in Women's Gymnastics All Around. Liukin was listed with +300 odds, paying $300 for every $100 bet. BetUS.com has been offering odds on the Olympics including gymnastics events all week.  Liukin becomes only the third female gymnast from the USA to win the all around.
Favored to win, Shawn Johnson, ended up with the silver.
Yang Yilin did her country proud but the Chinese gymnast ended up taking home the bronze.
Johnson, the 4-9, 16-year-old Iowan, reigning all-around world champion and automatic routine hitter, had lost only once prior to Friday morning's all around event. Yep, to Liukin, in March.
But Liukin, the 5-3, almost-19-year-old, nine-time world medalist, hasn't quite been able to catch up to Johnson since, that is until now.
Both won team silver with the U.S. on Wednesday. They were beat out by the Chinese.
Nielsen Online, a service of The Nielsen Company, reported that among seven top athletes competing in Thursday night's women's gymnastics individual all-around finals, American Shawn Johnson leads in online buzz. Fan buzz about Johnson was more than twice that of fellow-American Nastia Liukin, who was followed by China's Jiang Yuyuan.
"Fans continue to get involved in the games, discussing the athletes and events online," said Jon Gibs, vice president media analytics, Nielsen Online. "And while Michael Phelps is leading in overall buzz among Olympic athletes we've tracked, fan interest in gymnastics is typically high given the personalities, rivalries and made-for-TV/Video quality of the sport."
At press time, the USA had 43 medals compared to China's 36. They were down 8 golds from China's 22.
----
Alistair Prescott, Gambling911.com