UFC 160 Betting Odds: Velasquez vs. Silva
Published on:
May/23/2013
Carrie Stroup here with your UFC 160 betting odds for Velasquez vs. Silva.  Bet this fight at Sportsbook.com here and receive a FREE $100 BET.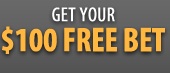 Cain Velasquez (11-1) vs. Antonio Silva (18-4)
Sportsbook.ag Line: Velasquez -850, Silva +550
Antonio "Bigfoot" Silva will get a second chance at heavyweight champion Cain Velasquez when the two headline UFC 160's main card Saturday night in Las Vegas.
Silva and Velasquez fought last May, a first-round TKO for Velasquez who used a barrage of punches to end the fight after just 3:36. Velasquez was not the heavyweight champ at the time, however, reclaiming the belt in his next fight on Dec. 29 against Junior Dos Santos, to whom he had lost it in the fight before the Silva bout. Silva has won twice since losing to Velasquez, earning knockouts against top fighters in Travis Browne and Alistair Overeem. There's no doubting at this point that that Velasquez is easily the world's top heavyweight, but the action has been too heavy on him thus far. Silva looked extremely competent in his two most recent wins and has the power to do exactly what Velasquez did to him the first time around.
Scroll Down For More...
Velasquez's only career loss was the one to Dos Santos, which he avenged with a unanimous decision. Winning via decision is rare for him, however. Nine of his 11 career wins are knockouts with just two decisions to his name and no submissions. At 6-foot-1 and 240 pounds, he cedes three inches and 25 pounds to Silva. But he makes up for that with his quickness and well-rounded skill set. Most of the 30-year-old Velazquez's wins, though, come from his fists which have unparalleled power. He'll look to do the same thing he did against Silva a year ago by coming out aggressive and never allowing him to get into a rhythm.
Silva's ticket to an upset will be replicating Dos Santos' recipe for giving Velasquez his only loss. Velasquez went down 1:04 into that fight with a knockout via punches, something the 33-year-old Brazilian has the talent to do. Thirteen of Silva's 18 career wins are knockouts, including his past four wins. The majority of those knockouts have come from his powerful punches. Silva is surprisingly agile despite his "Bigfoot" frame and he'll have to show that to avoid the same early onslaught he fell victim to last time.
- Carrie Stroup, Gambling911.com Senior Reporter