Tennessee Titans vs. Baltimore Ravens Betting Odds
Published on:
Oct/02/2008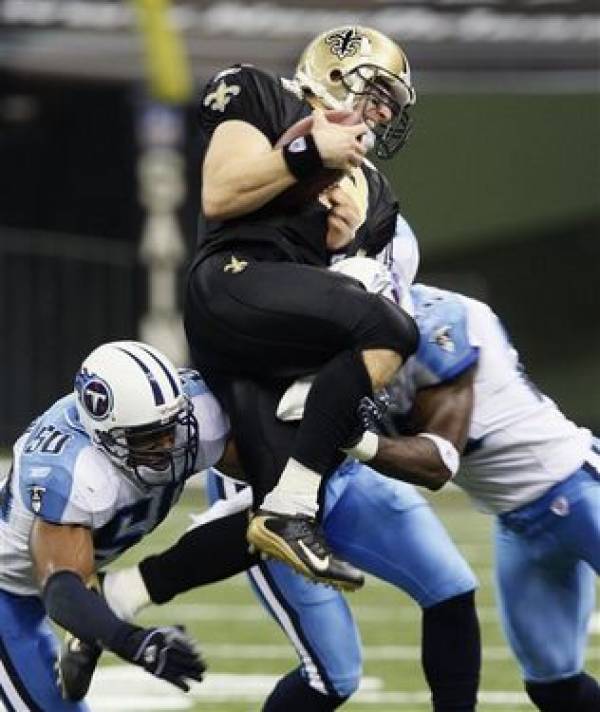 "3", that's the number this game opened on in favor of the Tennessee Titans and that is the number that will remain right up until game time. Gambling911.com seriously doubts we will see even a half point shift in the line.
Tennessee Titans vs. Baltimore Ravens should be one of the better matchups of the weekend. The Titans are one of the few remaining undefeated teams while the Baltimore Ravens lost their first game this past Monday in overtime, but looked solid nonetheless, especially with that stingy defense. Both teams have strong defenses, we should point out.
It's interesting that the home team has only won 4 of the last 10 in this series since the Titans are the away favorite.
Prior to 2004, the Ravens dominated in the series, winning 6 of 7. A closer look and we see that Baltimore is still somewhat dominating here, having won 2 of the last 4 games but losing another by only 3 points. Still, Tennessee has been 3-1 ATS over their last four verses Baltimore.
One of the more interesting stats is that over the last four games between these two teams, three of the games were won by 3 points or less with two of the games won by a single point. It is interesting that Tennessee has been winning all of its games by wide margins so far this season. Baltimore's first two road games were also won by wide margins.
Aside from Jacksonville in Week 1, it can be said that the Titans are winning against teams that are playing under .500 (and even the Jaguars could come into question here). Of course the same could be argued in regard to Baltimore, however, it was their overtime close loss in hostile Pittsburgh that may have defined the Ravens as a team that could go far this season.
It is interesting that the line on this game probably should be Titans -5.
The Titans - who have won a league-high seven straight dating to last season - haven't yet trailed in the second half, and are winning by an average margin of two touchdowns in 2008.
A lot of the credit goes to Tennessee's defense, which is allowing an NFL-low 11.5 points per game and has forced a league-high 12 turnovers - four of them coming in last week's 30-17 victory over Minnesota.
"This team is built on letting the defense go out there and win the game," said defensive tackle Albert Haynesworth, who leads AFC linemen with five sacks. "We've got the components to be a great defense. We still haven't played a complete game, but we're getting better and better, so hopefully you'll see it soon."
The Titans are 12-5 in their last 17 road games. The Ravens are 3-10 ATS in their last 13 games following a S.U. loss. Short term stats are most important for both teams and they are very much equal. The Ravens and Titans are yet to lose against the spread.
Baltimore, which also features the league's second-ranked rush defense (69.7 ypg), will be challenged by a pair of solid runners. Titans rookie Chris Johnson is averaging 5.0 yards per carry, and LenDale White has scored five touchdowns.
Johnson scored twice and White once in last week's win.
Johnson had 109 yards rushing in his only previous road game, a 24-7 win at Cincinnati in Week 2, but the odds are against him repeating that effort this week - the Ravens have gone an NFL-high 22 games without allowing a 100-yard rusher.
Tennessee coach Jeff Fisher has stuck with veteran quarterback Kerry Collins after an injury and motivation questions surrounding Vince Young, and Collins has done just what he's been asked - move the ball while limiting mistakes. Collins has only one interception and has been sacked once in three starts.
"Bottom line, I'm on a good football team," said Collins, who hasn't started against the Ravens since 1996, when he was with Carolina. "Are we a great football team yet? No, I don't think so, but finding ways to win and winning ballgames just keeps adding to the confidence, keeps adding to the makeup of your team."
Nearly 75 percent of the action was going Tennessee's way.
It probably shouldn't surprise anybody that the total on this team was set at 33. The OVER was getting more than 90 percent of the action at press time.
Gambling911.com has no opinion on this game. It can go either way. Head-to-head history suggests that Baltimore should be able to cover but Tennessee has been dominating thus far in their first four games. If you are gonna bet on this particular game, why not look more closely at your options where the total is concerned. Weather will not be a factor in keeping this game under that 33 number. Only three times in their last 10 face offs has a game gone under 33 points. Then again, this could be one of those times.
SBG Global has odds on this game just like most online sports books. SBG is offering the best cash bonuses in the business for those of you looking to open an online betting account.
----
Christopher Costigan, Gambling911.com Publisher