Tennessee Titans 2009 Super Bowl Odds Look Even More Enticing
Published on:
Oct/06/2008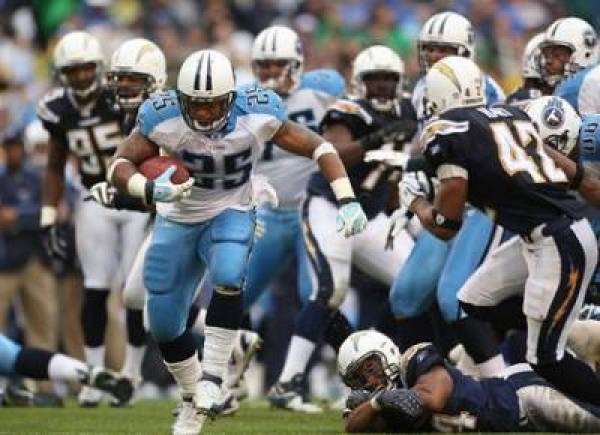 The Tennessee Titans are looking as if they cannot be beat, even when they look like they can be.
Originally, the Titans odds to win the AFC South were set at +1300 for a potential $1300 payout on every $100 bet at SBG Global. They are now leading that division handily.
A 2009 Super Bowl win would have paid out $3500 for every $100 bet. Now, when SBG Global updates their odds middle of this week, one will expect the Titans odds to be in single digits, though the value is probably going to be good nonetheless.
The Titans now sit with the best record in the league: 5-0. Only one other team - the New York Giants - remains undefeated with a record of 4-0 following their bye week.
Facing a rugged Baltimore Ravens defense that still conjures unpleasant memories, Kerry Collins trotted onto the field needing to mount an 80-yard touchdown drive to keep the Tennessee Titans unbeaten.
His first big play was to get hit in the helmet. Soon after that, Collins threw an 11-yard touchdown pass to Alge Crumpler with 1:56 left to rally Tennessee to a 13-10 victory Sunday.
The last time he started against the Ravens, Collins was thoroughly ineffective for the New York Giants in a 34-7 loss in the 2001 Super Bowl. This win didn't serve as revenge, but it sure helped ease the pain of that humbling setback.
"It's hard to forget that one. Obviously, it wasn't one of my better days," Collins said. "Sure, I wanted to beat them, [but] I wanted to go 5-0 most of all."
The Titans continue their best start in franchise history as they improved to 5-0 thanks to Alge Crumpler's first receiving touchdown since joining the Titans.
Tennessee has won eight straight in the regular season dating to last season, the longest current regular-season win streak in the NFL.
-----
Dan Shapiro, Gambling911.com