Super Bowl set to make betting history
Published on:
Jan/05/2015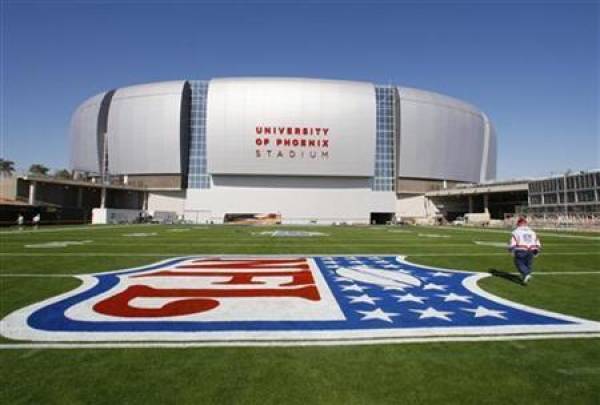 History is set to be made in February as more money is expected to be staked on the Super Bowl via mobile devices than on any other single-day event before.
The Super Bowl is one of the highlights on the sporting calendar anywhere in the world and always attracts a huge turnover. However, with the explosion of betting through apps, whether that is an Android app or one from the Apple store, the 2015 Super Bowl is likely to break records as viewers of the game are expected to be punting on the match before and during the action.
Pre-tournament betting will include who will lift the trophy, the first player to make a touchdown and who will win the MVP award. The latter usually goes to the winning quarterback, although earlier this year it was Seattle's linebacker, Malcolm Smith, who claimed the prize. However, once the game starts, in-play betting is then available on a range of different markets.
The year of 2014 was a big one for in-play betting as it has grown enormously throughout the year, mainly due to the success of apps which punters now trust. They appreciate the speed and reliability to quickly place a bet either on their phone or tablet in between plays on the field.
Layers will adjust the match odds throughout the Super Bowl game, depending on how it is going. Viewers can therefore assess how both teams are playing before they make a judgement on who to bet on. It also gives those who no longer have an active interest, for example if they had a first touchdown scorer which has lost, a way to get back involved.
Seattle once again head into the NFL playoffs as the favourites to win the Vince Lombardi Trophy. They were successful in Super Bowl XLVIII when they defeated Denver Broncos despite being the underdogs in that game, which took place in New York at the MetLife Stadium.
If the Seahawks reach Super Bowl XLIX they are very unlikely to be the underdogs this time around as they have been the in-form team in the second half of the regular season so should be popular with punters, who will be researching bookmakers for all their information, in the playoffs during their Divisional Round and beyond, if they make it past that stage.
In the AFC, New England Patriots are seeded number one heading into the playoffs so if the betting is correct, it could be a Seattle/New England contest in Arizona at the University of Phoenix Stadium on February 1, but it does not always work out to the seeds.
Calling out your numbers through an app
Mobile betting gives punters a great range of choice to bet on while they are on the go. Not only has sports betting transformed in recent years through the development of these apps but bingo and casino have also followed suit.
Popular TV shows such as Deal or No Deal have been modified into bingo games to try and appeal to a younger audience. Using the 22 box game show as an example, a similar format to the television game is used, where all the graphics, sounds and prizes reflect the show as much as possible.
   by  Mike_fleming 
Board games like Monopoly have also been added into a lot of bingo rooms in 2014 to make the rooms more attractive to a new breed of players. Monopoly bingo has been one of the most popular games of the last 12 months and is now widely available across most Android apps.
Like pool-based lotteries, bingo offers huge jackpot prizes which roll over from game to game if they are not won. If a particular room has a pool which has accumulated into a seven-figure prize or more, word of mouth usually gets out and a lot of new players become interested.
In 2012 a UK online bingo player scooped £5.9 million from just a 30p stake which beat the previous best of £5.1 million which was won in Greece in 2009. As bingo rooms develop with mobile betting through apps, more money is likely to be pumped into these games and that ensures bigger jackpots for the future.
Bingo is a game which those who play for the first time easily get attracted to. There is no skill involved therefore you can play without needing any prior experience, yet have success on your opening game.
The betting public love nothing more than games which allow them to win big off a small stake. With bingo and lotteries, you also have the opportunity to win a life-changing amount of money, as done by the UK record holder who landed just short of £6 million in 2012.
Casino app content continues to grow
Like bingo, casino rooms, which are available on Android apps, are also continuing to grow. The big advantage these rooms have over casino halls anywhere in the world are the offering of games which can be as large as they like. This suits the punter as they have great choice which is available to them around the clock.
In 2014 we have seen this content through mobile apps becoming much wider and this trend is set to continue into 2015. More versions of roulette are being added all the time so those who like the game don't become stale with the original format.
Blackjack and roulette have traditionally been the most appealing casino games online, but slot games are proving particularly popular with Android apps. The fast pace of each game coincides well with mobile betting which seems to be having a positive appeal.
When the sporting content is low, particular around the holiday season, casino rooms through Android apps and online become more popular as they fill the void left by a depleted sporting calendar.