Sportsbook.com Subway Fresh Fit 500 Preview
Published on:
Mar/02/2012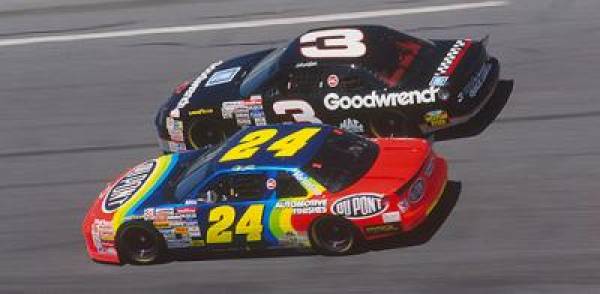 After a crazy Daytona 500 won by Matt Kenseth, the NASCAR circuit heads west to Phoenix for the Subway Fresh Fit 500. Jeff Gordon is the defending champion of this race, while Kasey Kahne was the last to win on this track in last November's Kobalt Tools 500. Phoenix International Raceway is a one-mile, tri-oval track completed in 1964. It was built with bankings measuring 11° on turns 1 and 2, a 9-degree banking on the 1,551-foot (0.29 miles) backstretch and a near-flat 3° frontstretch measuring 1,179 feet (0.22 miles).                                            
Drivers to Watch
Ryan Newman (20/1) - Newman has a great chance to win this race, and is a superb value at 20-to-1 odds, especially considering his recent success at this track. He has four straight top-5 finishes at Phoenix, including a victory in 2010. And this streak hasn't been due to great starts either, as he did not start better than 14th in any of the four races.
Greg Biffle (18/1) - Like Newman, Biffle also represents great bang for your buck at 18-to-1. He went off at 25-to-1 odds last week at Daytona and finished third. Although he's yet to win at this track, he's usually in contention, with four career top-5's and a strong average finish of 11.7 in his past 10 Phoenix races.
Jimmie Johnson (7/1) - After a disaster at Daytona, Johnson is geared up for a great showing on Sunday. Not only has #48 won four of his past nine starts in Phoenix, but he has finished seventh or better in 14 of 17 career races at this track. If you're betting on one of the four favorites in this race, Johnson is your man.
Kurt Busch (50/1) - You'll never see Busch getting such favorable odds, so you might as well drop a unit on him here. His average finish at Phoenix is a strong 13.4, which includes four top-5's and a win in 2005. With five top-10's in his past eight starts at this track, this bet is certainly justified. He started 2nd or 3rd in all five of these top-10's, so place your wager before his odds possibly worsen after qualifying.
Matt Kenseth (12/1) - It's unlikely that Kenseth will win for a second straight week, but 12-to-1 odds could be worth a small wager here. His last Phoenix victory came in the 2002 Checker Auto Parts 500, but Kenseth will likely be in contention Sunday with eight career top-7 finishes at this track. He started on the pole last November, but was derailed in an accident.