Same City Champs - Two Different League Odds: Boston 30-1 Odds
Published on:
Jan/24/2023
(January 24, 2023) - Despite a loss last night, which snapped a nine-game win streak, the Celtics still have the best record (35-13) in the NBA.
The hockey team from Beantown is also the best in its respective league. The Bruins (37-5-4) are on pace to smash the NHL record with 66 wins this season — four more than any other team in league history.
The only year where two NBA and NHL teams from the same city finished with the best record was the 2005-06 season (Pistons, Red Wings).
But no city has ever won the Stanley Cup and NBA Finals in the same season. Could this be the year?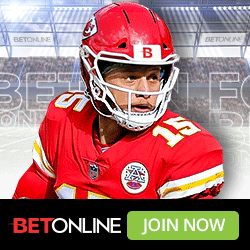 Our oddsmakers say the chances aren't so good, putting the implied probability at 3.2%.
What about the Super Bowl and NBA championship? That hasn't ever happened either.
The Eagles and 49ers square off this week for a spot in Super Bowl LVII. The 76ers are the second-best team in the East, currently, and while the Warriors have vastly underachieved this season, we all expect them to be in contention come playoff time.
We've set odds on all of these same-city, same-season championships, as well as a few other fun local scenarios.
Will the Bruins and Celtics win championships this season?
Yes: 30-1
Will the Eagles and 76ers win championships this season?
Yes: 66-1
Will the 49ers and Warriors win championships this season?
Yes: 40-1