Rick Pitino Sex Scandal: Odds to Win NCAA Still Up
Published on:
Aug/13/2009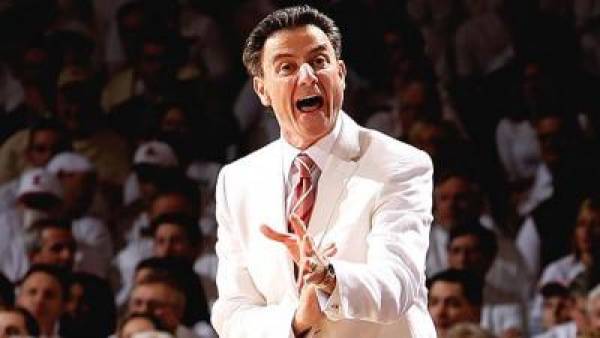 Thursday's shocking revelations of Louisville basketball coach Rick Pitino being embroiled in an apparent sex scandal have had little effect on the online bookmakers, who still maintain odds on which team will win the 2010 NCAA Championship.   Sportsbetting.com had the Louisville Cardinals listed with 12/1 odds of winning. 
"Odds often are pulled or revamped based on potential distractions affecting a team's play," commented Don Shapiro of Gambling911.com.  "In this case you have the coach overseeing a talented favorite to win the NCAA Championship under fire.  Of bigger concern would be whether Pitino keeps coaching."
Oddsmakers were also likely to put up a line on whether Pitino will remain at Louisville and, if not, where he might end up. 
On April 18, 2009, Pitino announced that he was a target of an extortion attempt.  On April 24, 2009, Karen Sypher, the wife of Louisville equipment manager Tim Sypher, was arraigned and charged in US District Court with extortion and lying to federal agents.  On July 9, after the indictment, Sypher told police that Pitino had raped her on two occasions, but the state declined to file charges against Pitino.
On August 11, 2009, Pitino admitted to having had a sexual encounter with Sypher on August 1, 2003 in a Louisville restaurant, Porcini, but insisted that it was consensual.  Several weeks later, Sypher told Pitino that she was pregnant and wanted to have an abortion, but did not have health insurance. Pitino paid Sypher $3,000 for an abortion.
The next day at a press conference, he made a statement and apologized for the affair and stated that he would remain as coach.  Pitino's contract allows for his firing for "acts of moral depravity or misconduct that damages the university's reputation," but that the University of Louisville president has not indicated whether or not Pitino would be fired.
Therein lies the problem.  The team is sure to be in disarray with any coaching change. 
While Louisville may be a good bet now at 12/1 odds (Gambling911.com was not aware if the odds had been shortened), sports bettors will be sure to pay special attention to where Pitino lands should Louisville give him the axe. 
"Here is where savvy sports bettors have an edge," says Shapiro. "But don't just focus on the NCAA."
Following last season, Pitino had fought off rumours that he would be leaving to coach NBA's Sacramento Kings.
Tyrone Black, Gambling911.com