Poinsettia Bowl Betting Odds: Boise State vs. TCU
Published on:
Dec/19/2008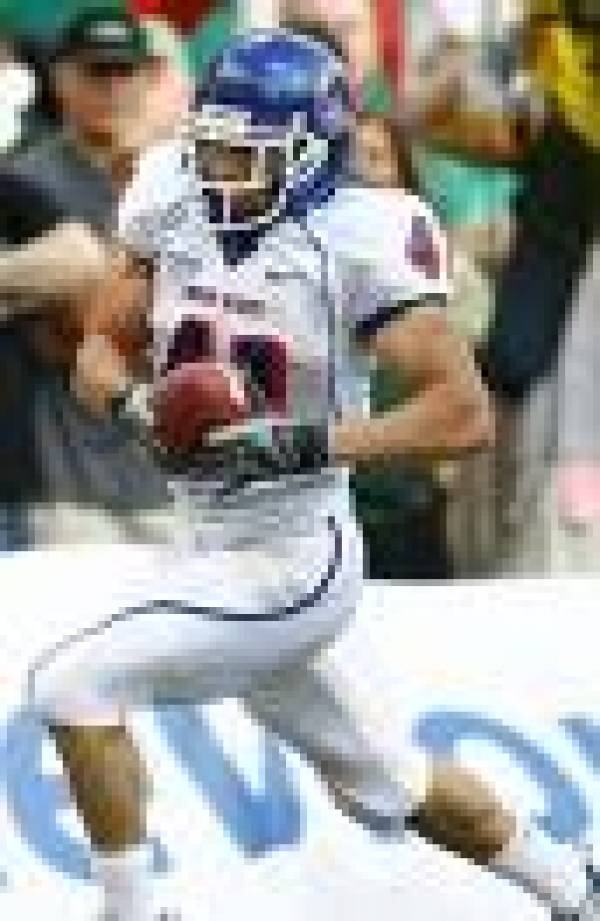 Sports Interaction betting analyst Frank Doyle considers the possibilities for Boise State and TCU in this year's Poinsettia Bowl.  This special Gambling911.com preview looks specifically at the 2008 Poinsettia Bowl betting odds related to the total.
Sportsinteraction.com is offering up to $100 FREE CASH when you join today and start betting on the College Bowl games. 
It's hard to make it to a BCS game when you don't play in a BCS Conference. Ask Boise State of the WAC - the Broncos are an undefeated 12-0 this season, but they have not been invited to play in a BCS Bowl; they're in San Diego to take on TCU of the Mountain West in the Poinsettia Bowl instead. And TCU is the chalk.
Texas Christian lost two games this year, two more than Boise State, but those loses were against Oklahoma, currently in the BCS Title game, and Utah, which went 12-0 and faces Alabama in the Sugar Bowl. There was no shame in losing to either the Sooners or the Utes this year, and certainly not when those losses occurred at Norman and Salt Lake City.
The secret to TCU's success this year has been its defense. The numbers speak for themselves - second in the nation in terms of scoring defense and first against the rush. The Horned Frogs' most outstanding defensive display of the year came against BYU when the Cougars visited Forth Worth in October. BYU's sixteen game winning streak was shattered like a walnut on an anvil as TCU sacked Max Hall six times, which works out at a sack every ten minutes.
Boise State, by contrast, are in the Poinsettia Bowl because of the Broncos' ability to put points on the board - Boise State is thirteenth in the nation in the scoring charts, racking up 39.4 a game. TCU has only conceded more than fourteen points once, and that was against Oklahoma in Norman.
The Poinsettia Bowl, then, matches the Broncos' unstoppable offensive force against the Horned Frogs' immovable defensive object. Who will break first? From a betting point of view, perhaps the biggest value is in the total. Sports Interaction has set 46 points as the total points to be scored in this year's Poinsettia Bowl, and you can go over or under that total. Personally, I like the under. It makes for a nervous bet, as you finding yourself rooting for both sides' punter, but 46 seems a little on the high side. Because while TCU is ranked second in points allowed, Boise State is fourth. This does not look to be a silicon valley shootout at Qualcomm Stadium on Tuesday night - under 46 points with Sports Interaction is the bet.