Pittsburgh Steelers vs. Jacksonville Jaguars Betting Odds
Published on:
Oct/05/2008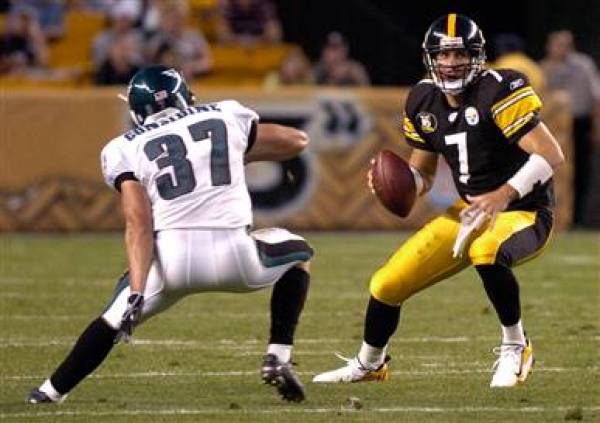 The Pittsburgh Steelers vs. Jacksonville Jaguars betting odds opened with a line of Jaguars -3. That line has since moved to -4 just about everywhere.
Gambling911.com believes this line should be Jacksonville -1.
73 percent of the betting action was on the Jaguars in this game.
There is no mistaking that Jacksonville plays Pittsburgh very well. They have won the last four games in this series while the two previous games were lost by only one and two points, respectively.
The Steelers are 7-1 ATS in their last 8 games after accumulating less than 90 yards rushing in their previous game. The bad news is that they are 3-8 ATS in their last 11 games on grass and 3-8 ATS in their last 11 vs. AFC. Furthermore, Pittsburgh is 1-4 ATS in their last 5 games following a straight up win and 1-5 ATS in their last 6 road games.
The Jaguars on the other hand are 6-0 ATS in their last 6 games after allowing less than 90 yards rushing in their previous game and 8-2-2 ATS in their last 12 home games vs. a team with a winning road record. The one drawback we see, they are 2-5 ATS in their last 7 vs. AFC.
With an injury report that seems to be growing each week, the Pittsburgh Steelers' physical style of football appears to be catching up to them. We gotta wonder if they can really hold up against this Jaguars team.
Jacksonville (2-2) sacked Ben Roethlisberger 11 times in the two games last season, and the Steelers have struggled to protect their quarterback again in 2008. Roethlisberger has been sacked 15 times through four games - most in the AFC - and Pittsburgh's already shaky offensive line took another hit when it lost guard Kendall Simmons for the season during Monday night's 23-20 overtime win over Baltimore.
The Steelers overcame a 10-point deficit to beat the Ravens, but also lost rookie running back Rashard Mendenhall for the season with a fractured shoulder. Mendenhall was filling in for Willie Parker, who sat out with a knee sprain.
Parker and Simmons join defensive linemen Casey Hampton (groin) and Brett Keisel (calf) among Pittsburgh starters who won't suit up against the Jaguars.
"Injuries always happen at a bad time," Tomlin said. "They're part of the game. I'm not going to complain about them and go `Woe is me.'"
The Jaguars have also succumbed to the injury bug.
They lost two starting offensive linemen for the season in addition to backup Richard Collier, who was shot and paralyzed just before the team's opener.
On Sunday against Houston, they were without starting linebacker Justin Durant and safety Reggie Nelson.
The Steelers haven't won a conference road game outside the AFC North since Oct. 10, 2005 - a span of seven games.
We do not like the -4 line favoring Jacksonville, however. Past history suggests that they can beat the Steelers but injuries and a padded line have us sitting on the sidelines here.
Bet on this game at 
SBG Global
-----
Dan Shapiro, Gambling911.com