Phillies, Mets, Marlins Deadlock in NL East Provides Much Betting Value
Published on:
Aug/11/2008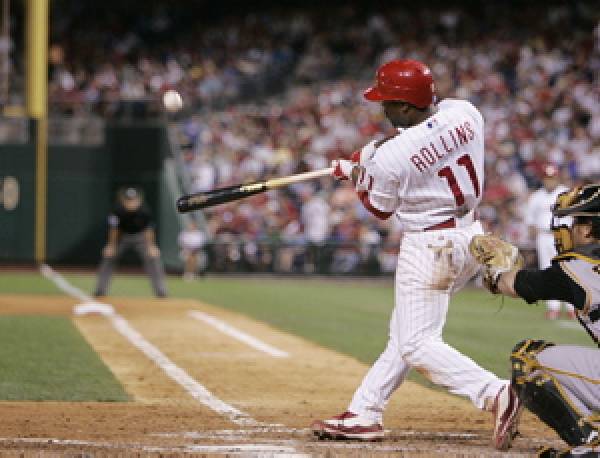 With only 2 ½ games separating the Phillies, Mets and Marlins in the National League East, this is anyone's to take and that reflects in the odds, which have Philadelphia promising a payout of $425 for every $100 bet to win the National League Pennant; the Marlins paying $790 and the Mets paying $685 (all at BetOnline.com).
Only the Chicago Cubs - with 71 wins and around 2/1 odds of winning the NL - and the Milwaukee Brewers (+500 odds to win) have better records. St. Louis does as well but they will have to duke it out with both the Cubs and Brewers. This scenario is also reflected in the odds that has the Cardinals listed at +900 for a payout potential of $900 on every $100 bet.
Despite the Cubs dominance, they still were promising a descent size payout if Chicago were to win the NL. Bet $1000, you could win $2000 as an example of the potential pay day. Of course, the Cubs have been down on their luck for 100 years now.
All odd below were courtesy of BetOnline.com
- ODDS TO WIN THE 2008 NATIONAL LEAGUE PENNANT
ARIZONA DIAMONDBACKS
+280
ATLANTA BRAVES
+8000
CHICAGO CUBS
+215
CINCINNATI REDS
+20000
COLORADO ROCKIES
+5500
FLORIDA MARLINS
+790
HOUSTON ASTROS
+20000
LOS ANGELES DODGERS
+615
MILWAUKEE BREWERS
+500
NEW YORK METS
+685
PHILADELPHIA PHILLIES
+425
PITTSBURGH PIRATES
+20000
SAN DIEGO PADRES
+20000
SAN FRANCISCO GIANTS
+10000
ST LOUIS CARDINALS
+900
WASHINGTON NATIONALS
+100000